Forescore
Increasing user retention and growth,
for the football prediction app.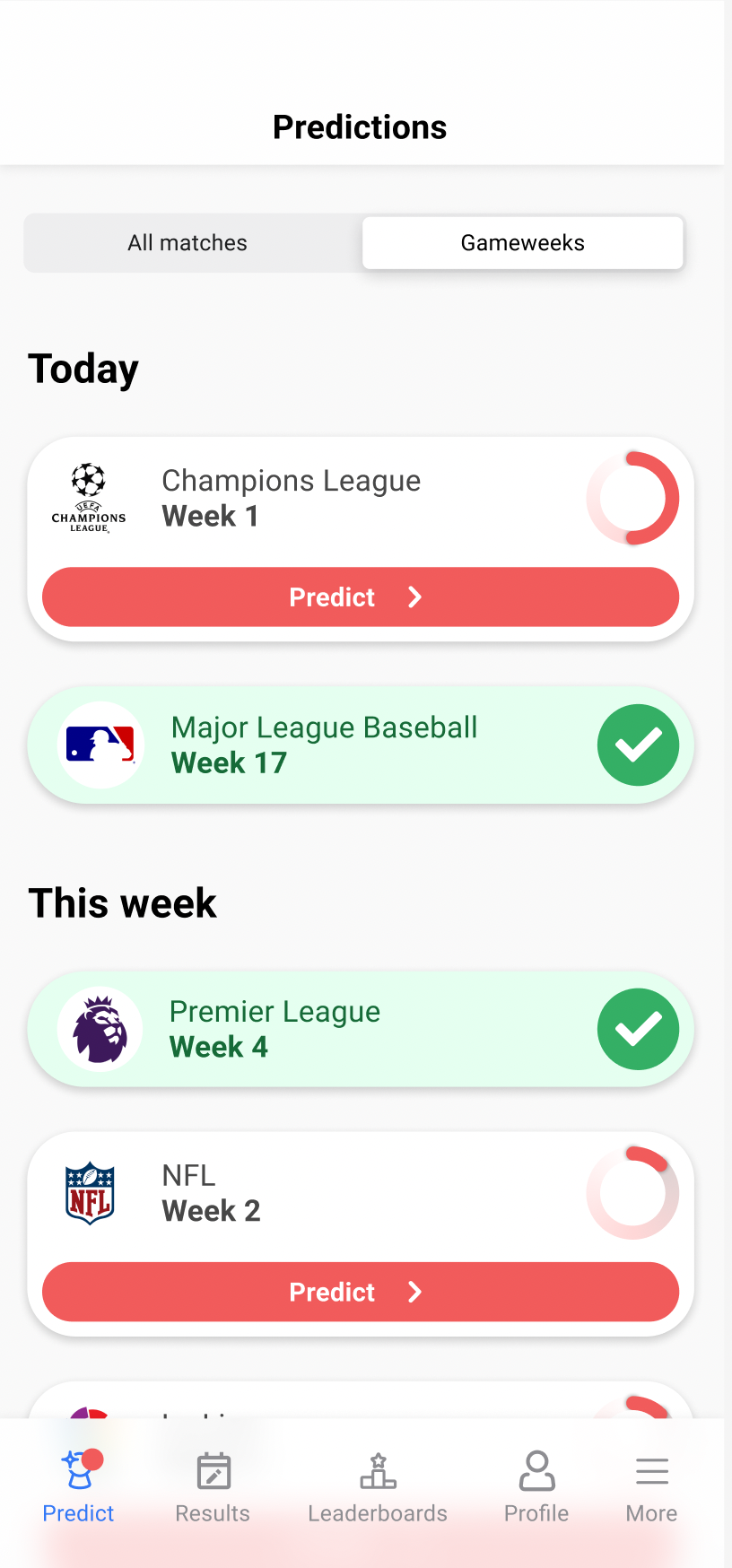 Created in 2018, Forescore were looking to grow to new heights. They asked me to help make this happen.
Expertise: Research, Prototyping
Platform: iOS & Android
Role: UX designer
Year: 2022
Timeline
Overall: 8+ weeks

Discovery & Research: 2+ weeks

Design & testing: 6 weeks
Case study coming soon ...