Bromley FC Kit
Kappa kit design and merchandise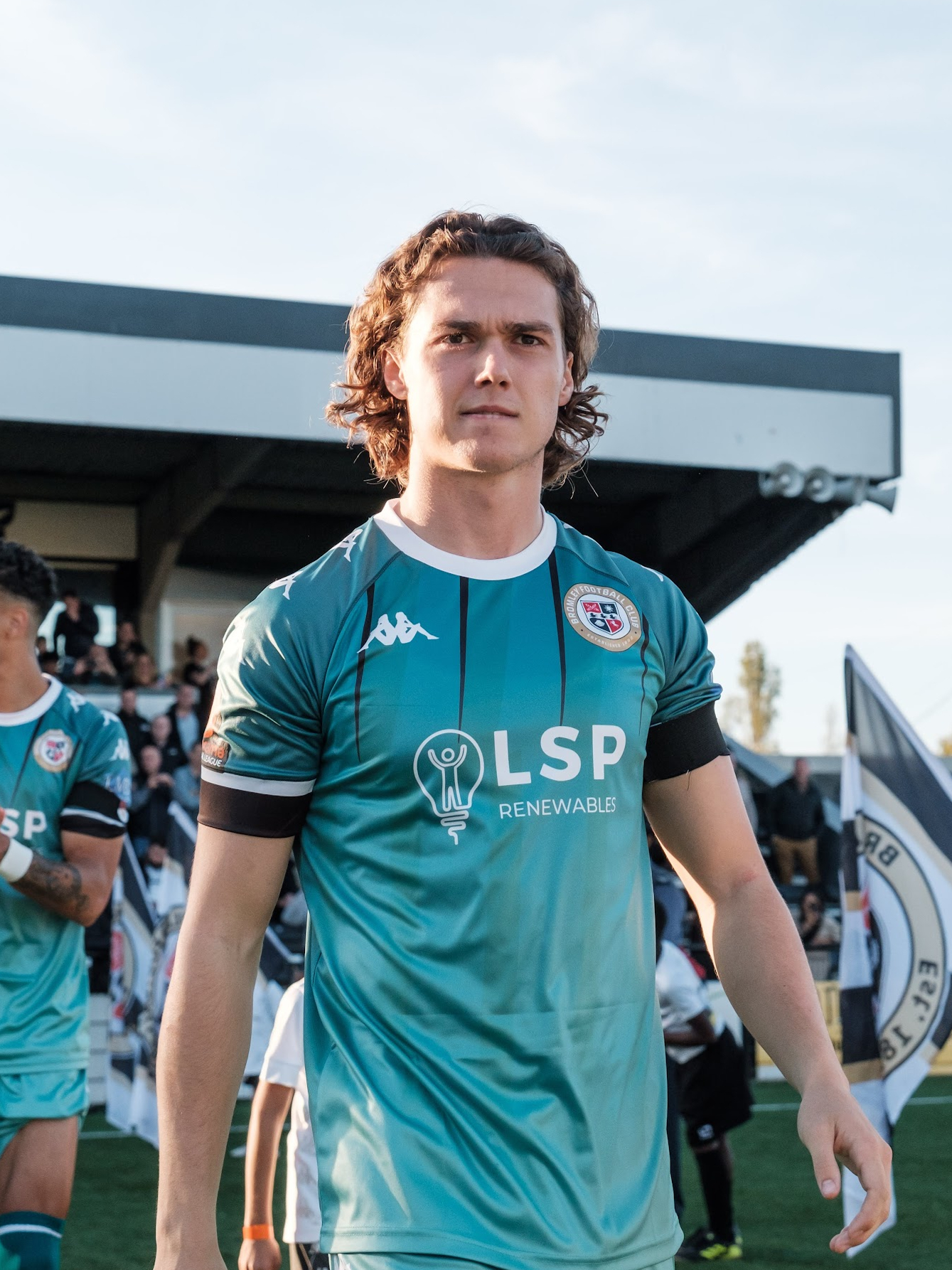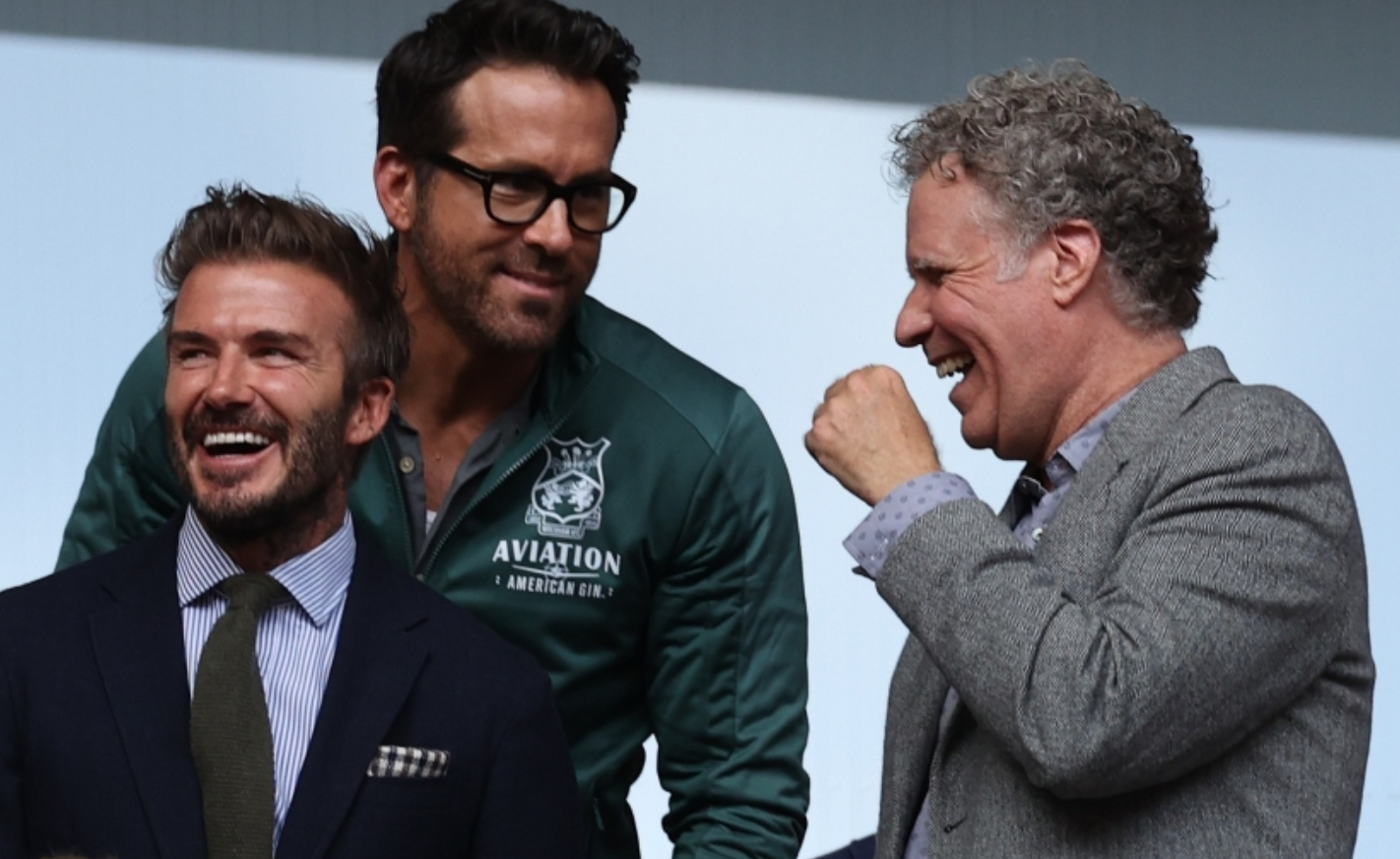 In June 2022 Bromley FC gave fans the opportunity to design their next kit...
Mission
Design a kit for the 2022/23 season ready to be sold to generate revenue for the club.
Aims
Embrace Bromley's history and heroes.
Speak to Kappa's brand, technology and legacy.
Create a kit for fans' casual wear and professional athletes' on pitch performance.
Role
As a solo project, I was responsible for both research and design.
I also provided the vision for the marketing and launch of the kit.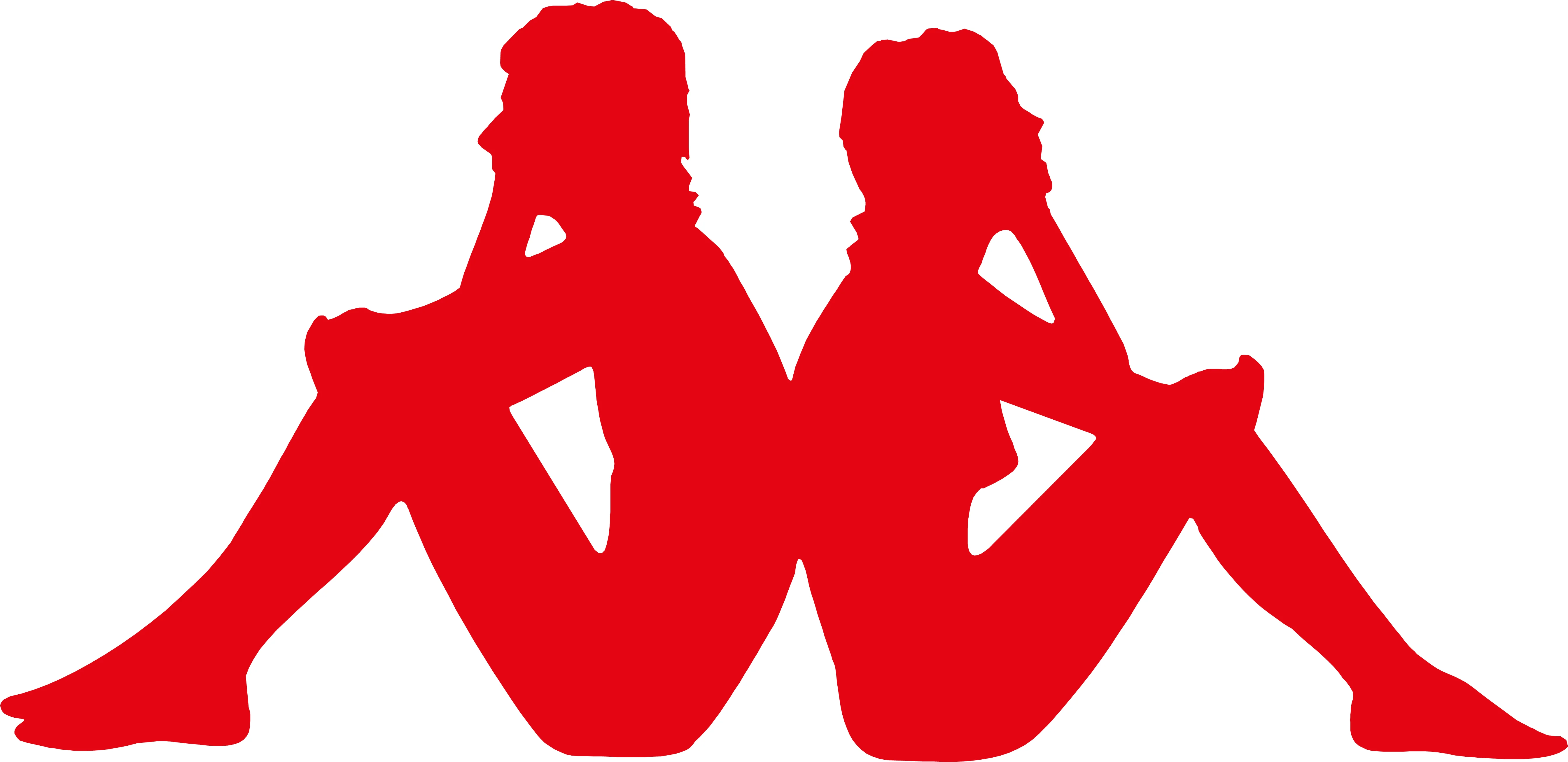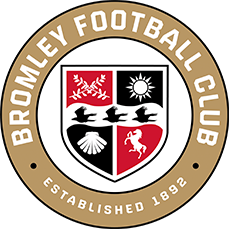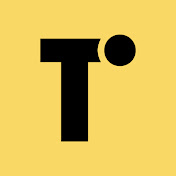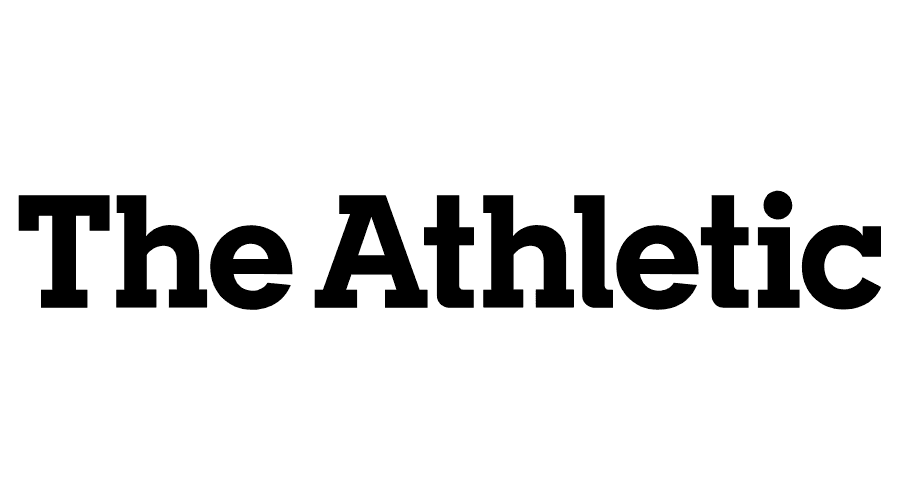 Tasks
📈 Understand current trends: Which kits were most popular for the previous season
⏳ Research and understand the history of Bromley.
🧠 Utilise the knowledge of industry experts such as Spark Design, who have designed some of the world's most famous kits.
🎨 Choose a colour palette that is both functional and aesthetically pleasing for fans and pro athletes.
Findings
Fans wish third kits to be bold and vibrant. The third kit is used by clubs to take risks and try something different year on year.
Bowie, H.G.Wells, Raducanu... Bromley has a rich history of music, culture and sport.
Kappa are renowned in the history of sport technology with their Kombat fit kits. Supporters however often feel these shirts are unsuitable for casual wear due to the tighter athletic fit.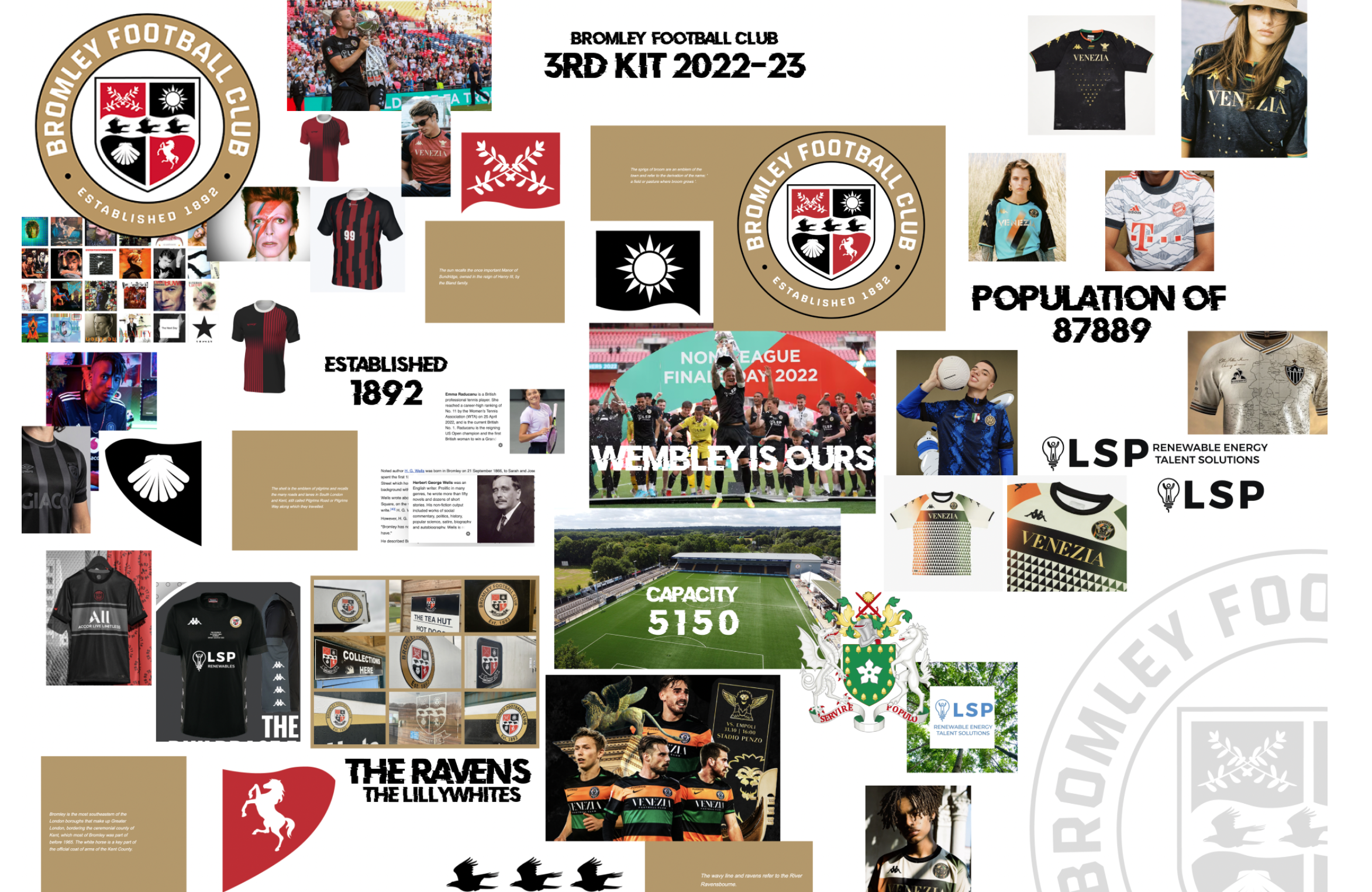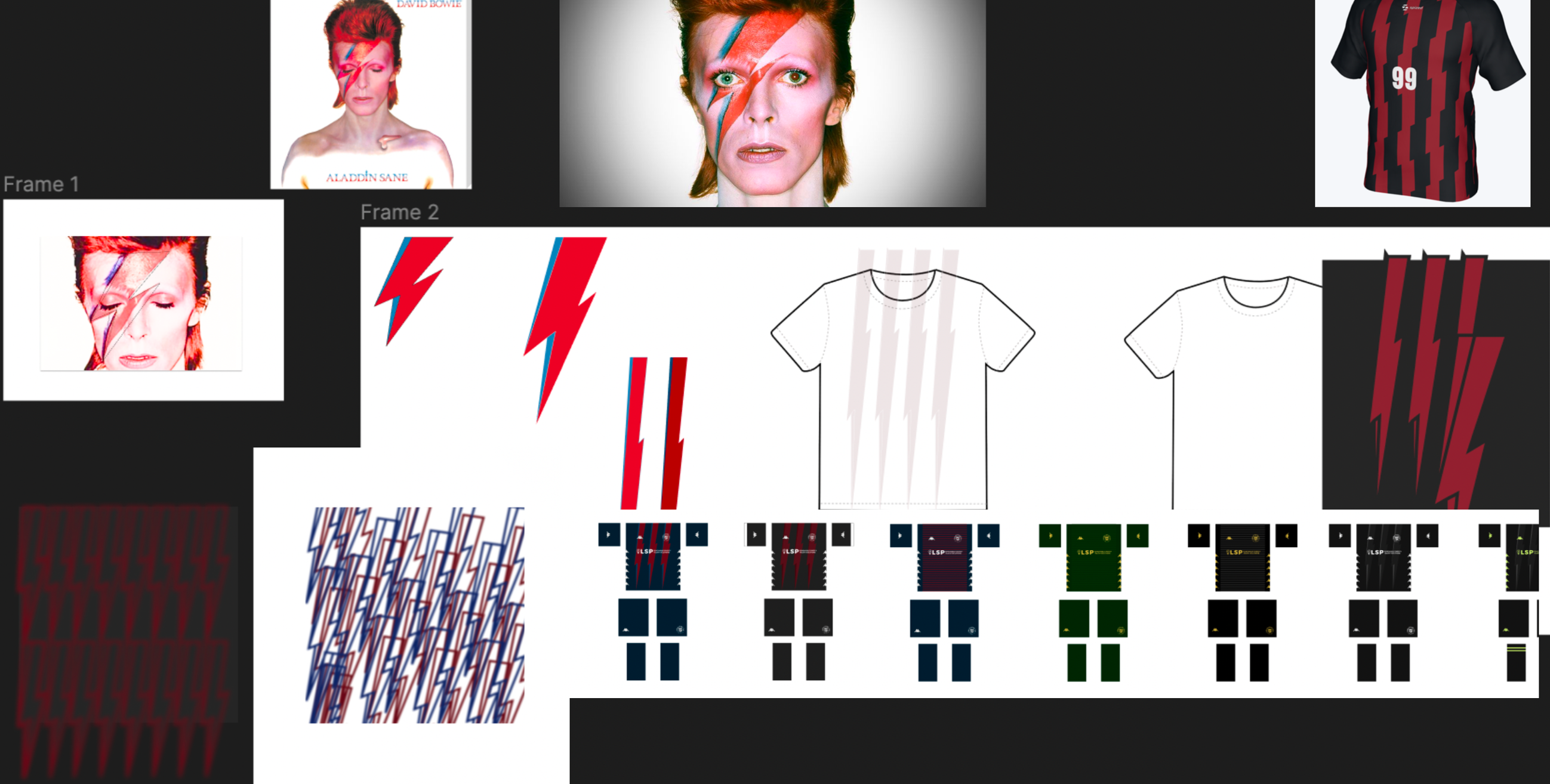 Sketches
I decided to embrace David Bowie's Bromley legacy and his Ziggy Stardust persona, which he created while living in the area.
I began experimenting with the iconic Bowie Bolt, taken from his 1973 album cover Aladdin Sane.
I would go on to produce around 30 iterations with differing pattern and colour in Figma.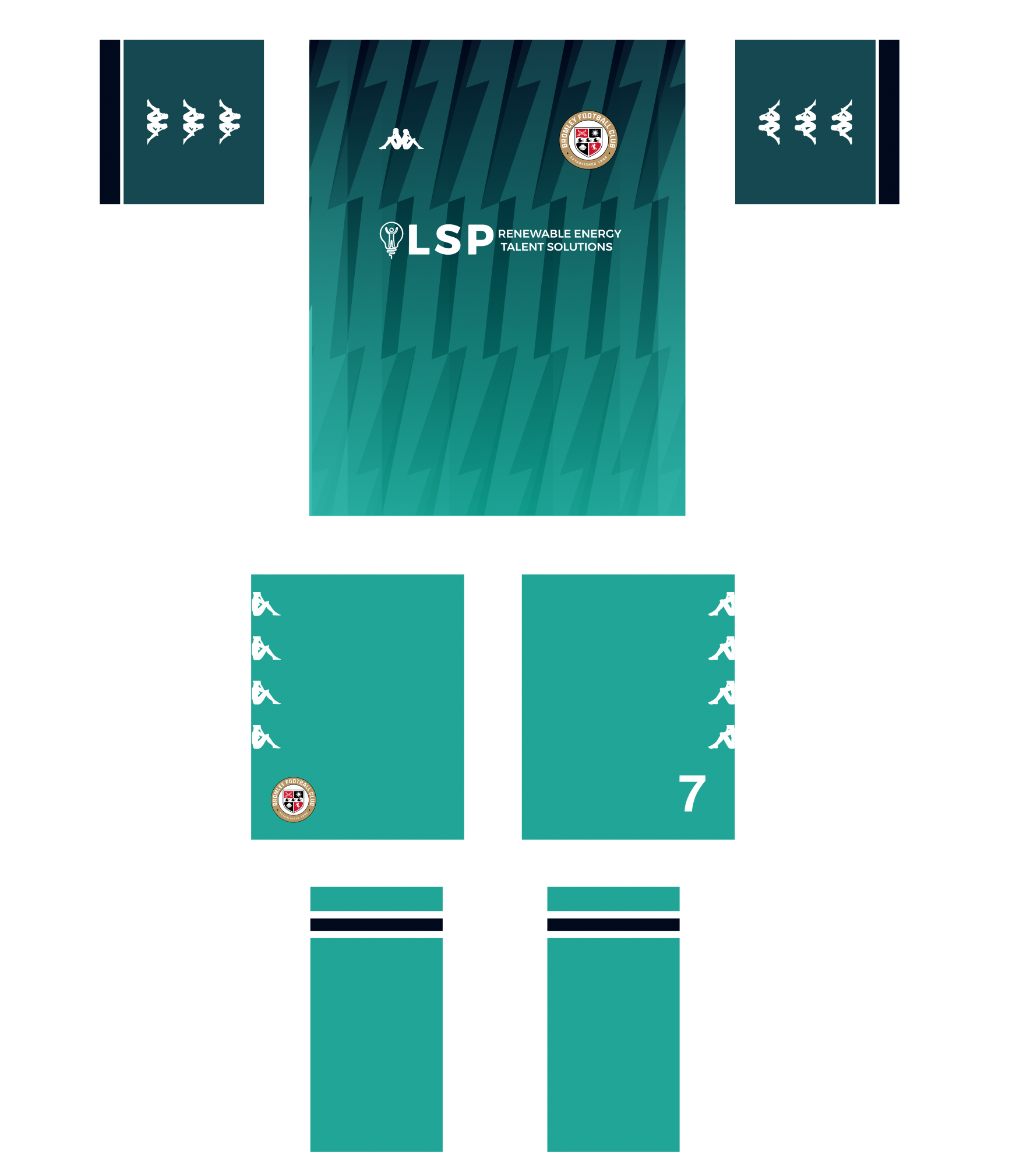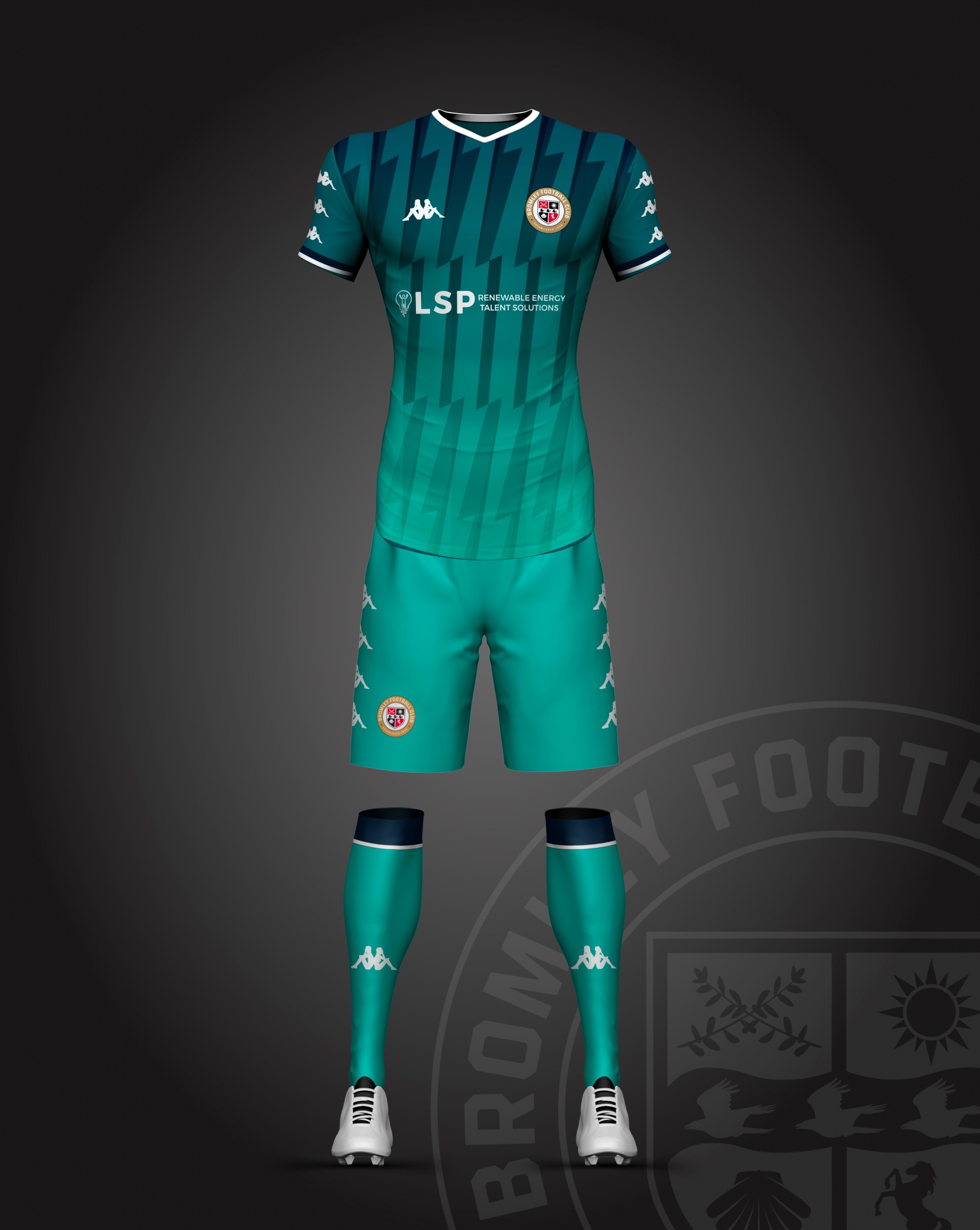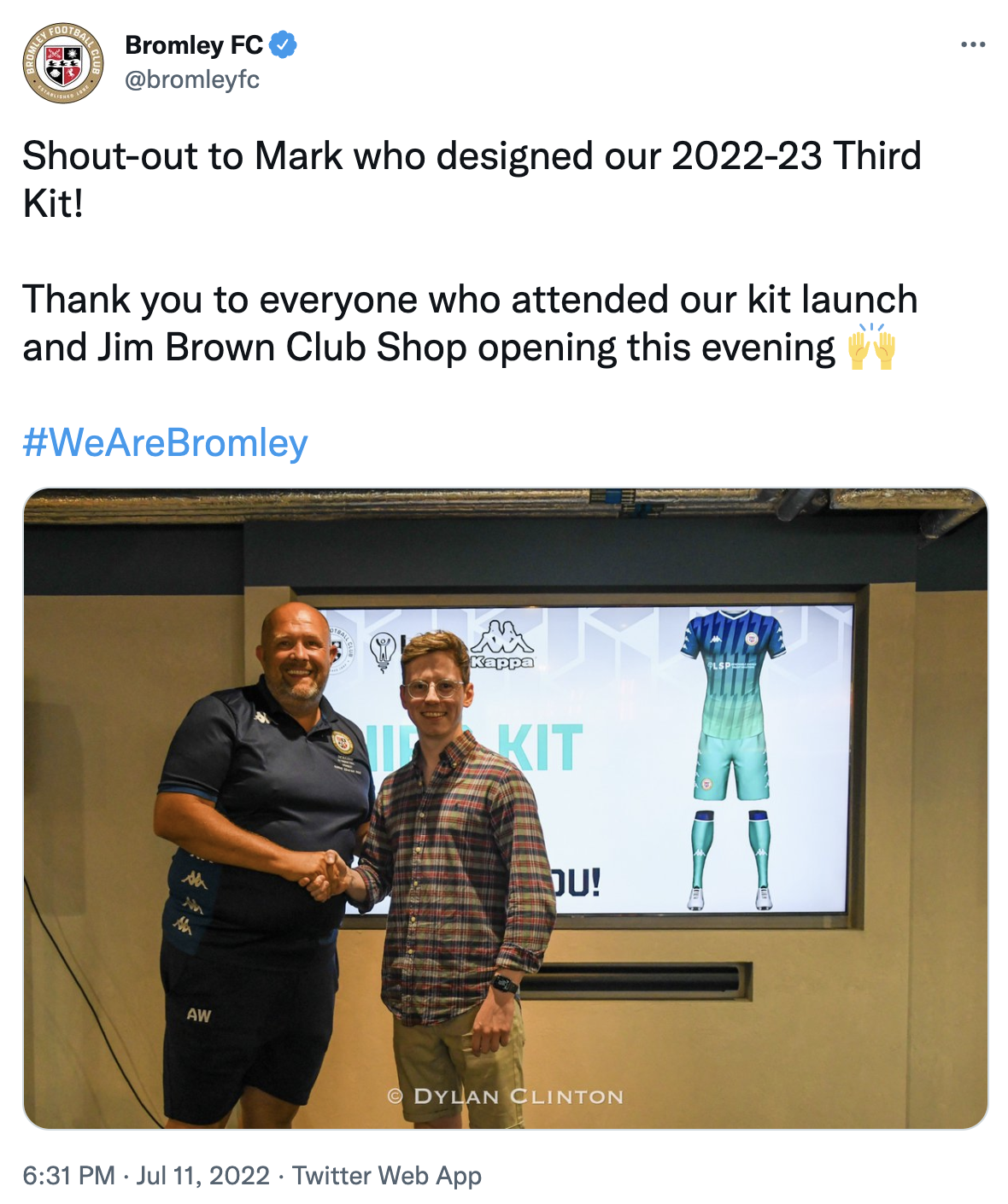 Success
Following a public fan vote, my design was chosen among 79 entries and 6 finalists. The next steps would be to work with Kappa to translate the design into a physical product.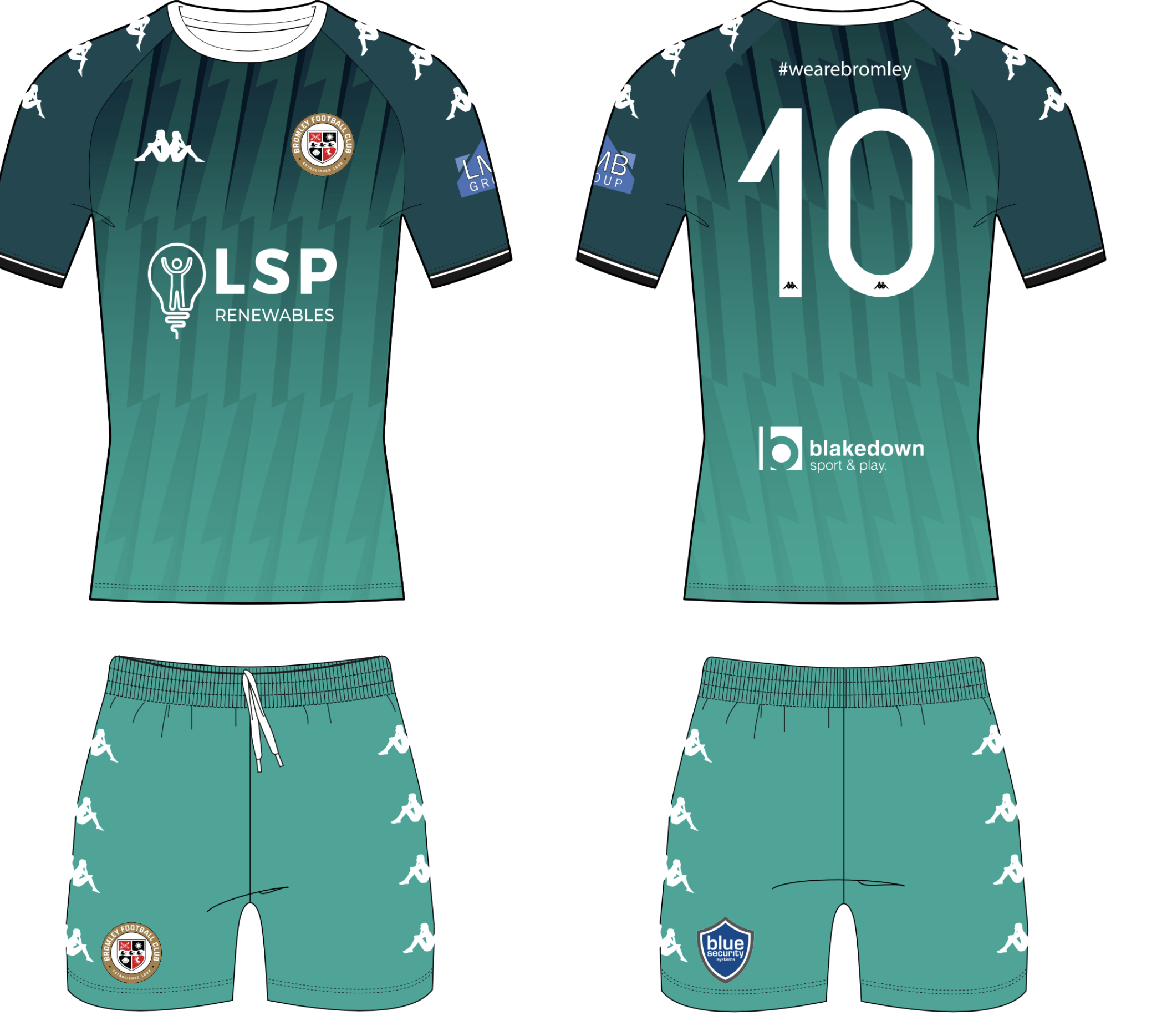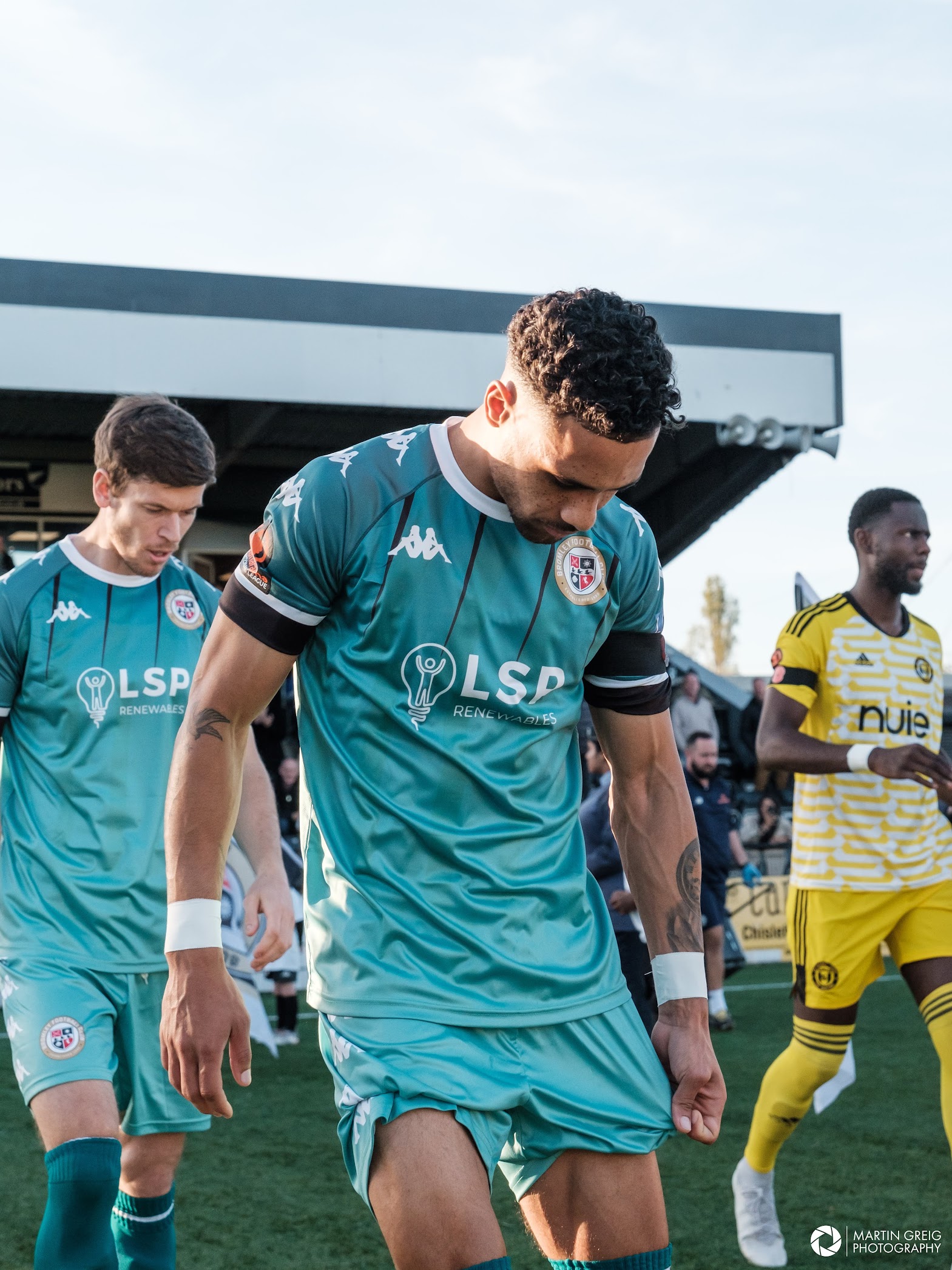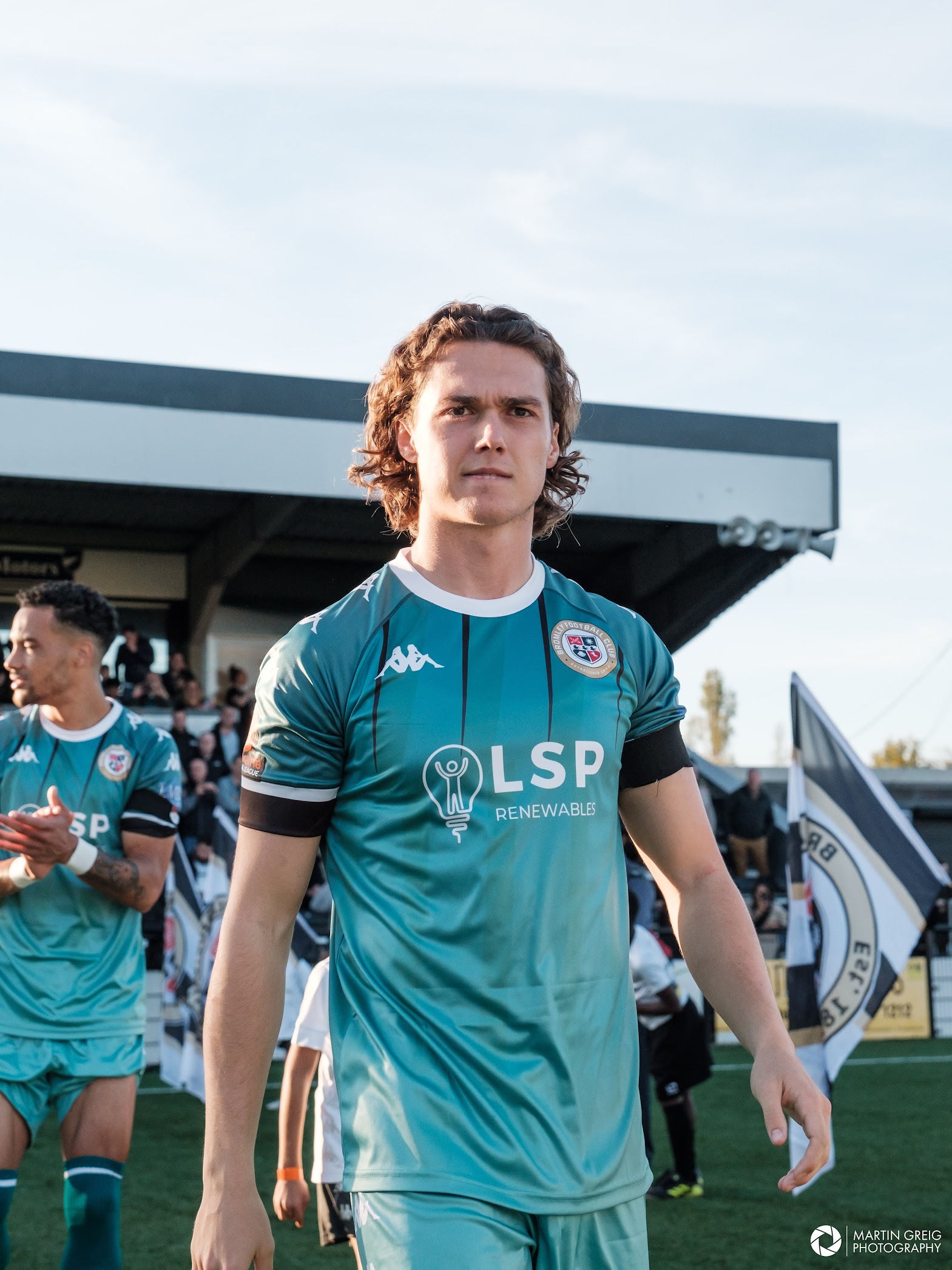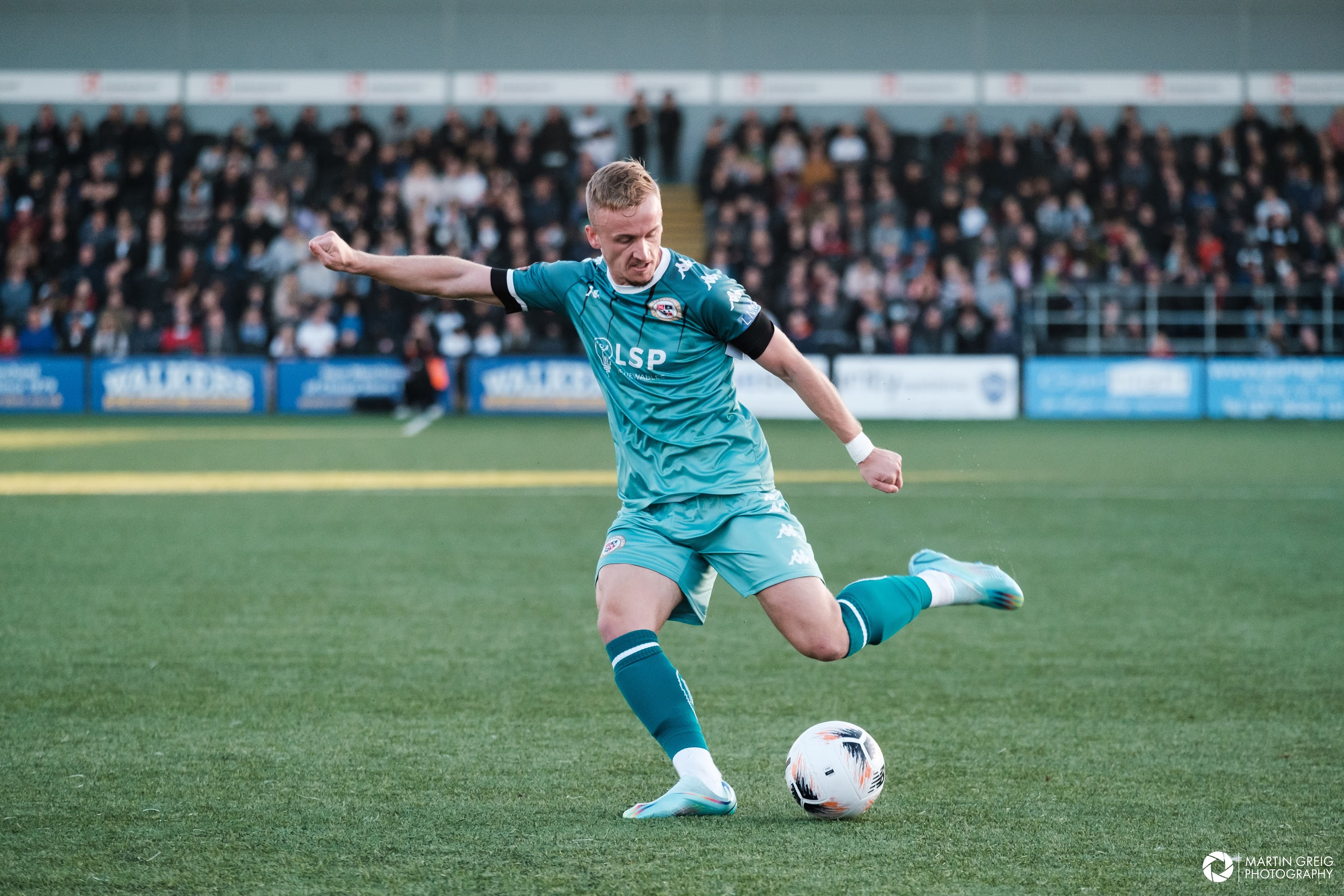 Marketing
To promote the kit further, I arranged for it to be featured on Tifo's YouTube channel (owned by The Athletic) during the World Cup, gathering 77,000 views and counting.
Next Steps
My attention then turned to planning a launch event with Bromley's head of marketing, along with the design of additional merchandise and a special edition match day programme.