Hotel Booking
Room for improvement?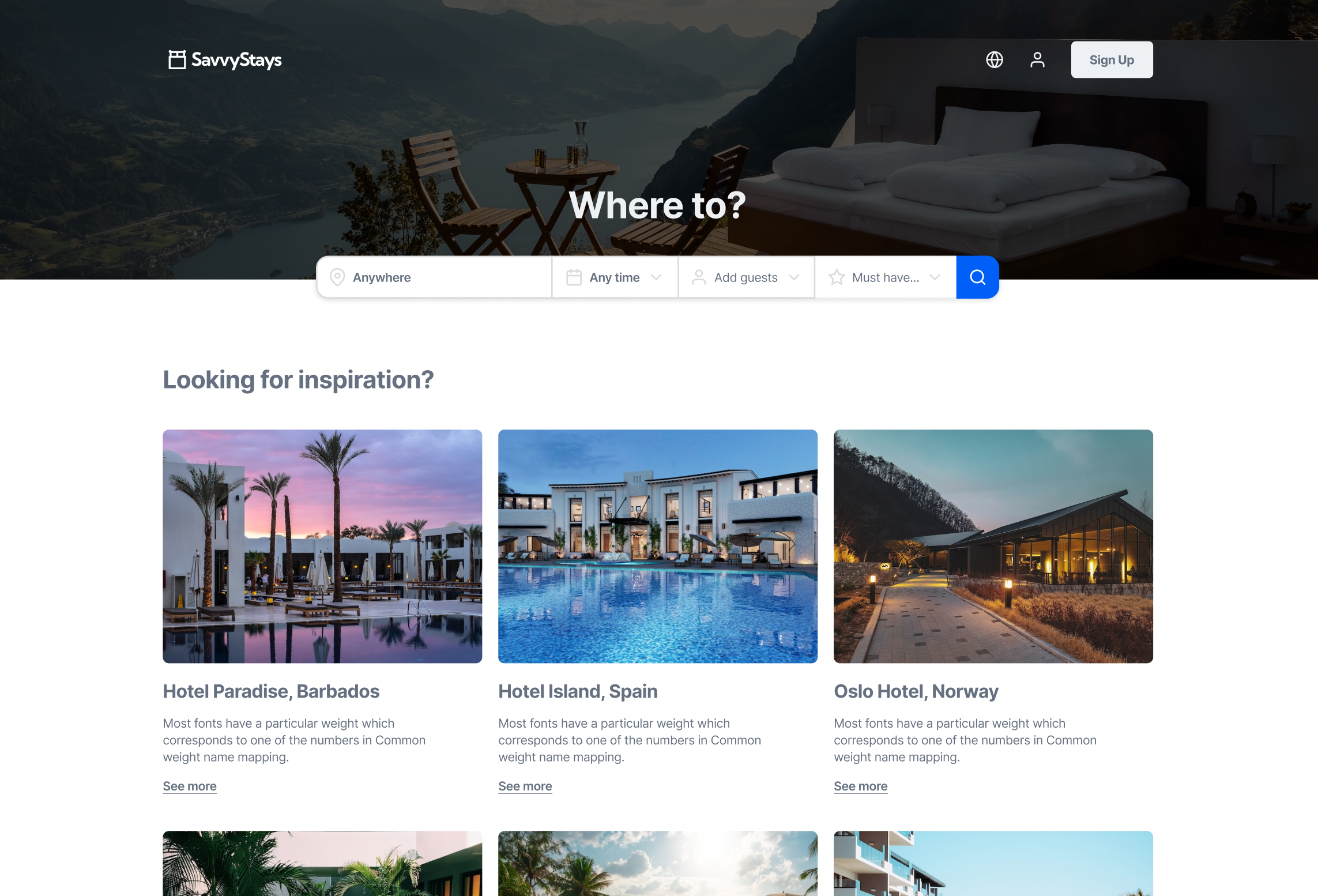 How does a new hotel booking website find a place in the market?
Problem: With established sites such as Booking, Airbnb and Expedia, my challenge was to discover how a new hotel booking site may enter the market by improving on users' current hotel booking experience.
Expertise: Research, Prototyping, Design
Platform: Desktop
Role: UX and UI designer
Year: 2022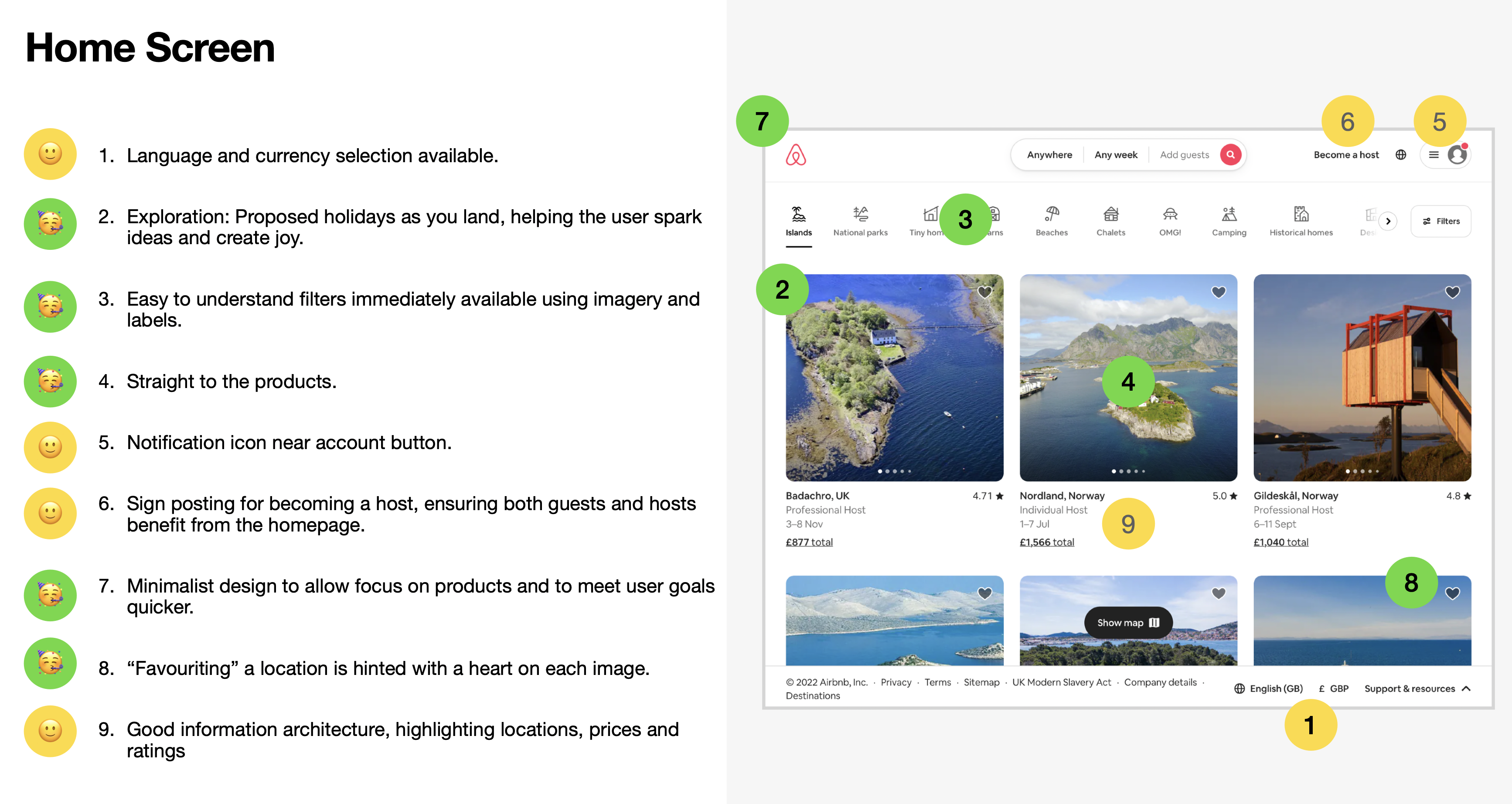 Competitive Benchmark
I analysed 4 popular hotel sites, from their home page through to search results. The key takeaways included:
Search should be prominent on the landing page.

Autocomplete to suggest local areas, airports, stations and tourist hotspots.

Filters are important to narrow down vast amounts of results.

Maps allow users to view the areas of interest to understand their options and prices.

Emphasis on photography, price, ratings and reviews.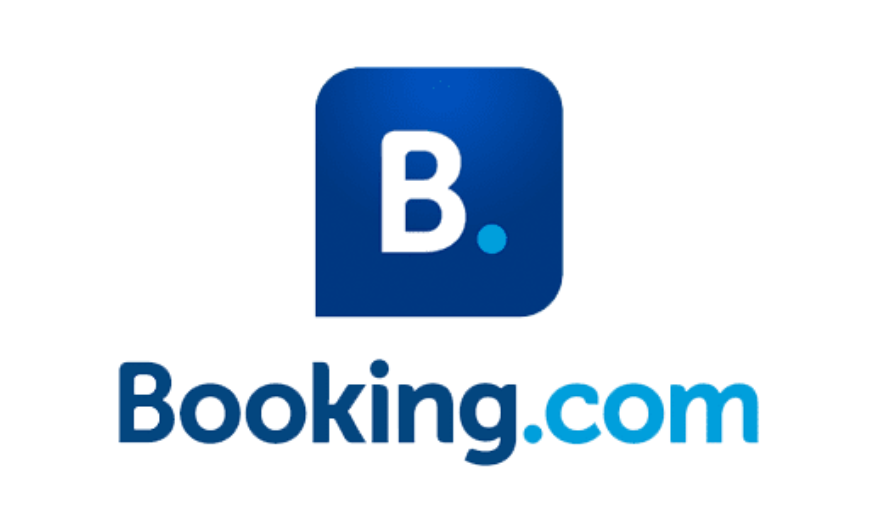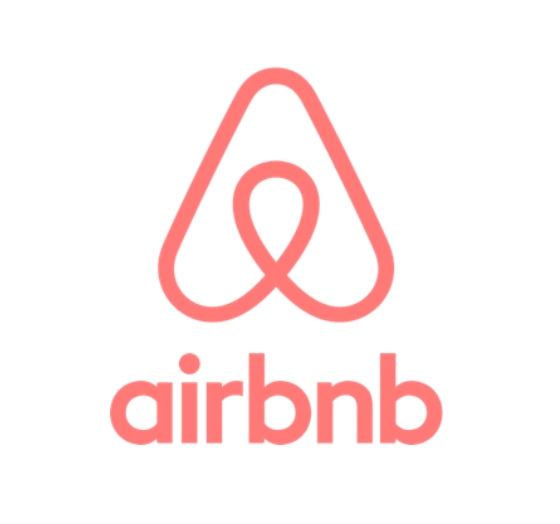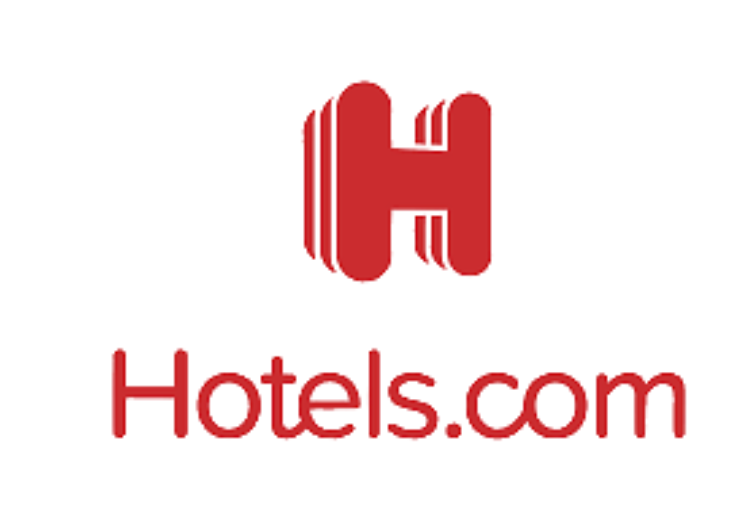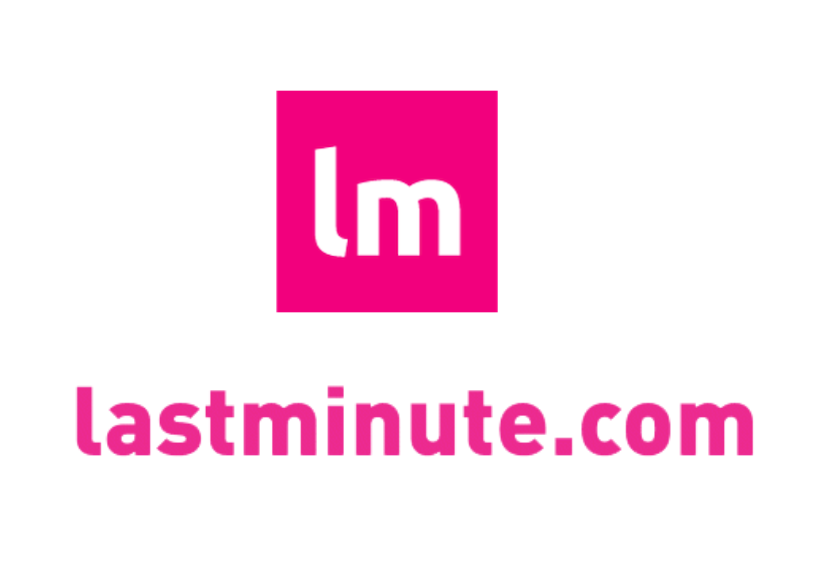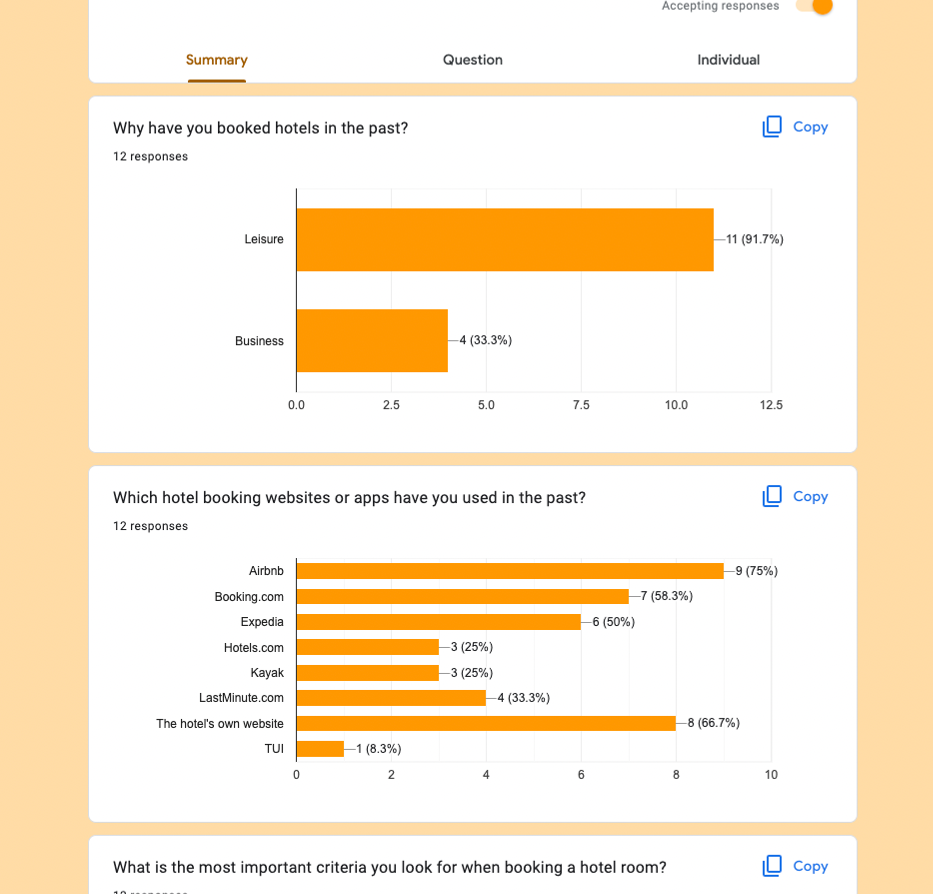 Survey
I focussed on users' past behaviour, knowing people are often overly optimistic when questioned about the future.
Airbnb used by 75% of respondents, followed by 67% having used a hotel's own website.
Price was most important when booking a hotel (83%).
Hotel facilities and reviews were also important (58%).
Participants' pain points included cancellation policies and transport to the hotels.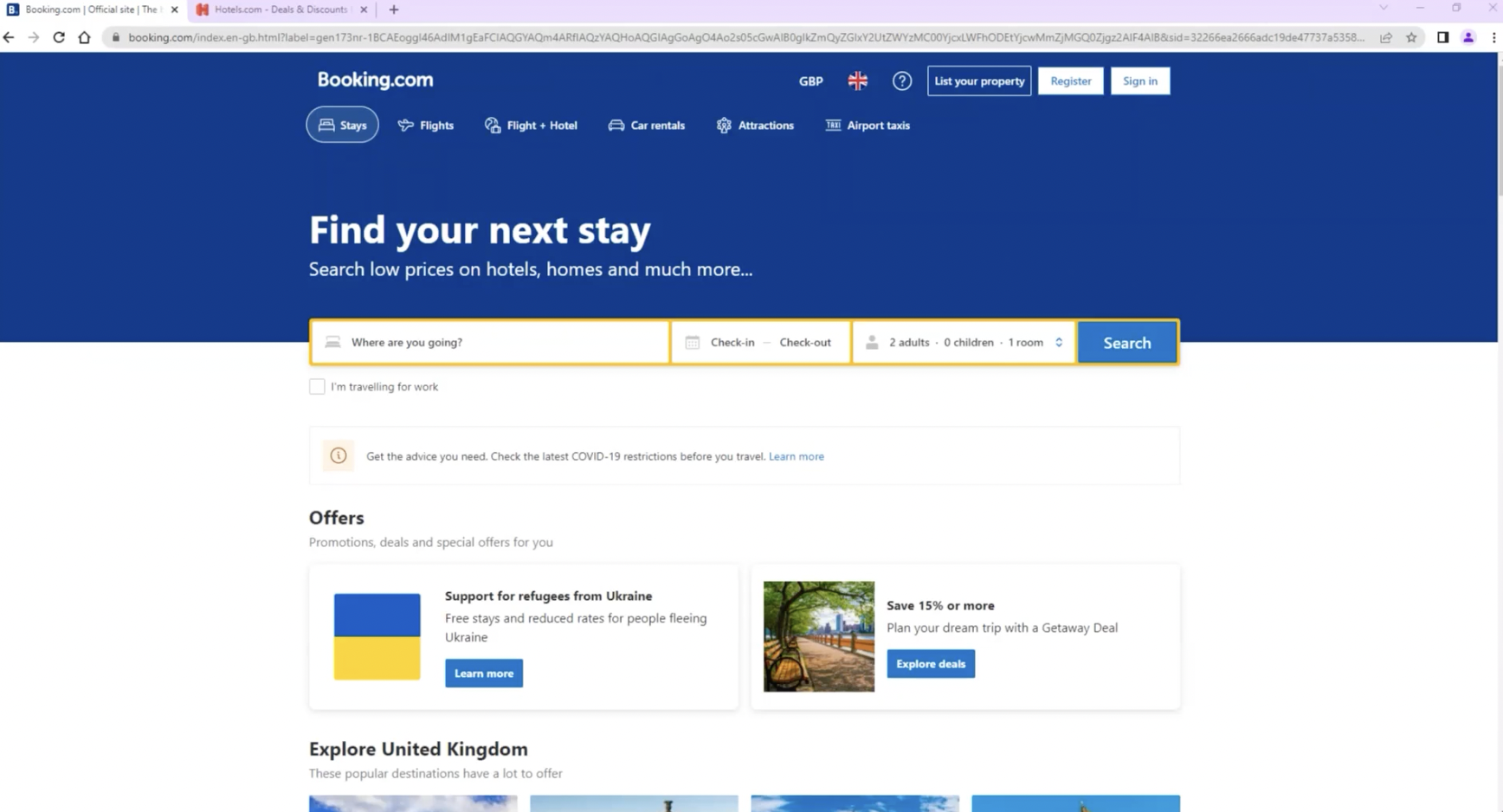 Usability Testing
5 people volunteered as participants, to understand the pain points and opportunities.
Key Findings:
Users were price conscious and look for transparency on cancellation policies, extras, and deals.
Filters were often applied to narrow their options, removing low review scores and ensuring their booking criteria could be met.
Maps were sometimes overlooked, however once discovered, it became the primary navigation method for discovering hotels.
Photos were crucial in the judgement of hotels.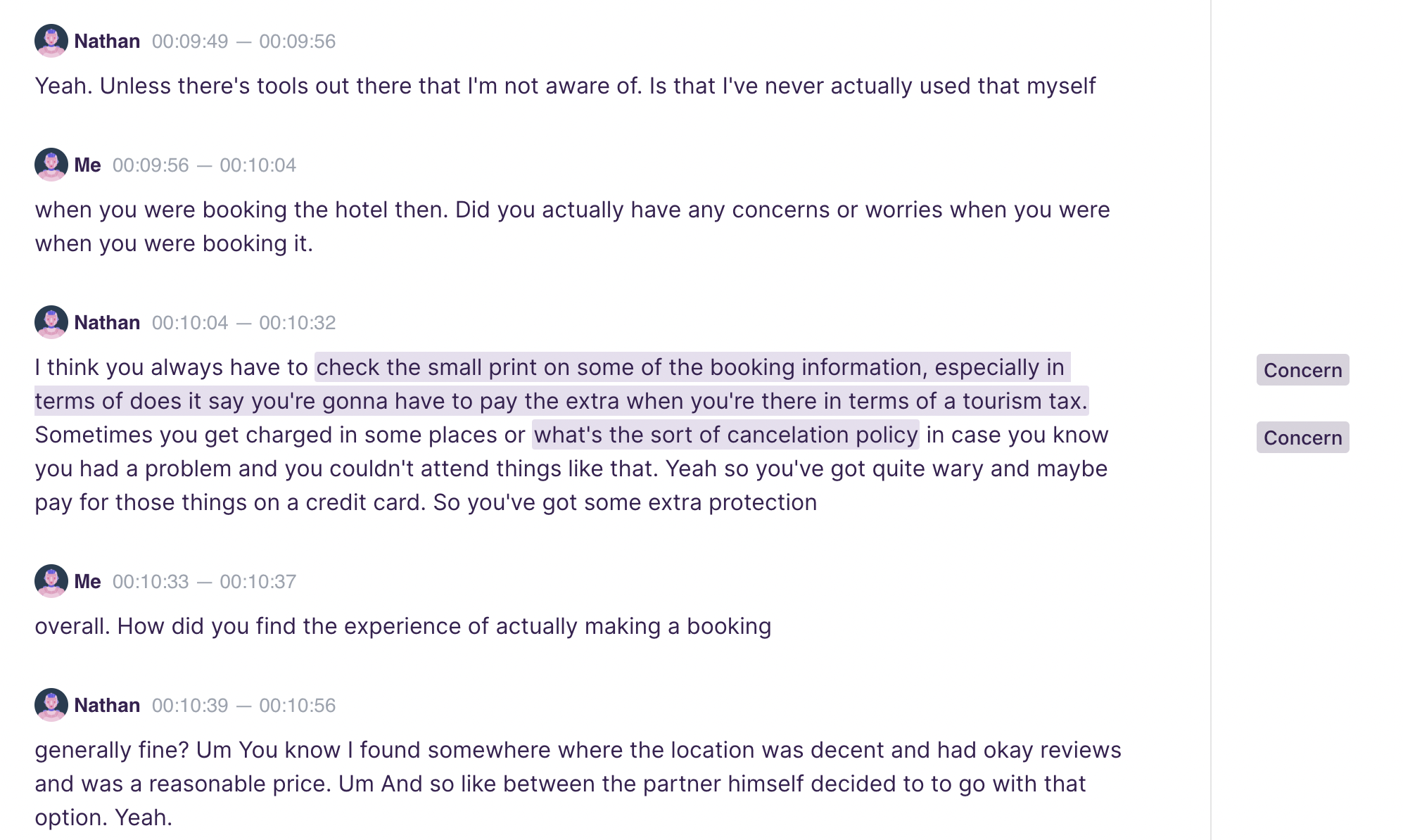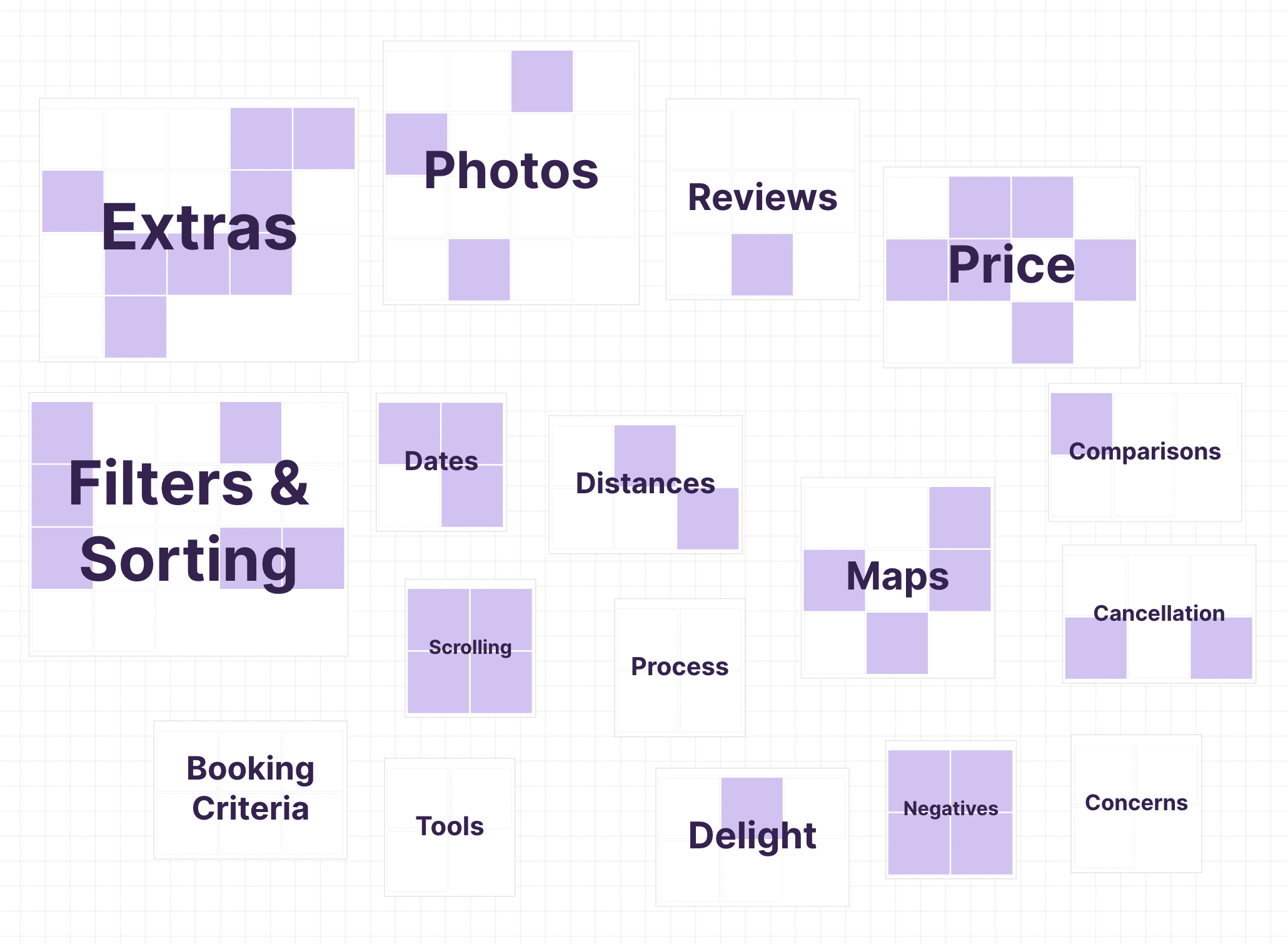 Affinity Diagram
Notably auto-transcribed my interviews and generated sticky notes for the affinity diagram.
Price had been proven to be a key decision driver, but was also now a source of pain for many.
Filters, sorting and the addition of extras were also considerable problems.

Customer Journey Map
Hick's law could be observed when users found themselves with a huge selection of hotels available, even after applying filters.
I also observed problems in the choice of hotel extras, something that could be used to help differentiate the offerings and possibly go some way to solving the problem of too much choice.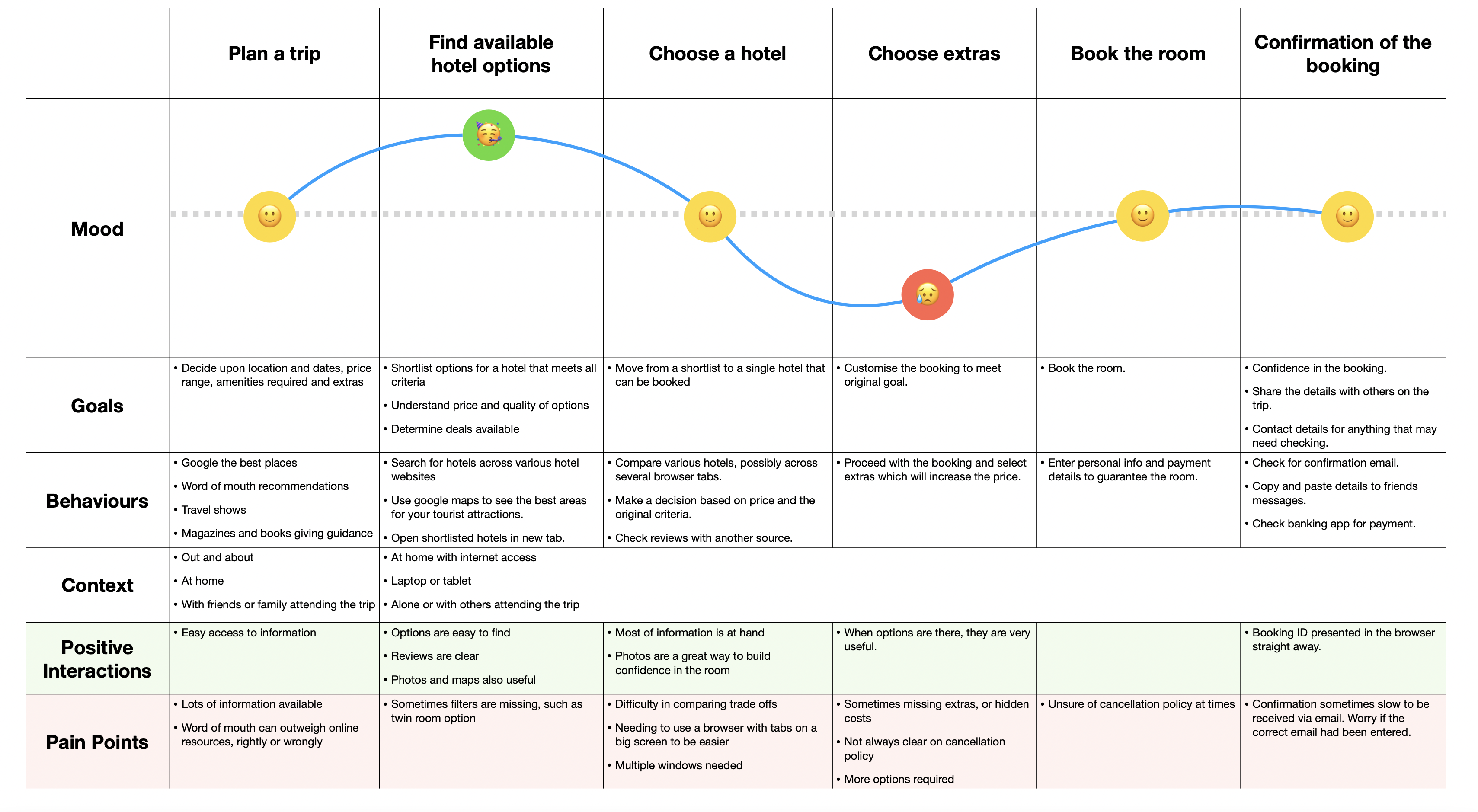 Filters
Users turned to filters at the earliest possible moment when searching for hotels.
I introduced pre-filters to provide users the option to input their requirements, before being presented with hundreds of options.
This provides users with a smaller, more refined, list of options.
Maps
Users use Google maps alongside their booking process, often overlooking the native map.
I wanted to improve discovery of maps, while maintaining the quantity of search results and information density.
Transparency
Users reported they needed more transparency on price, cancellation fees, reviews, photos and ratings.
The clearer these elements are, the better, and faster a user can make a decision.
I moved these key points to the results screen,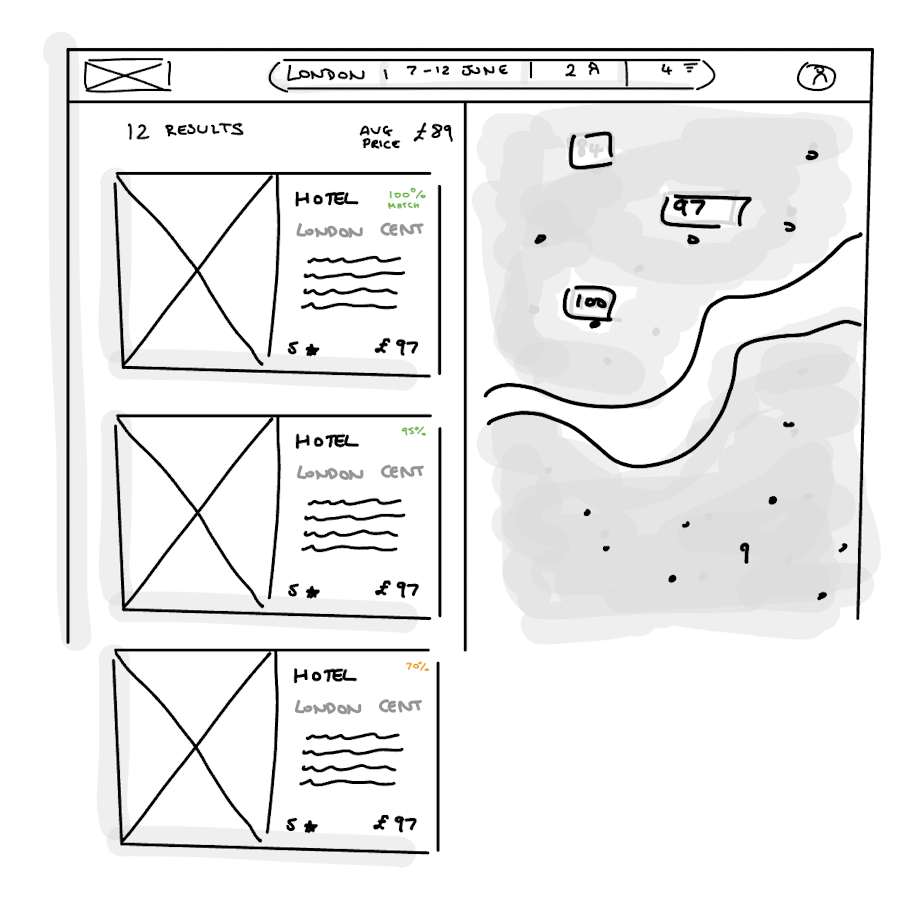 Sketches
I start my design process with low fidelity wireframes.
Sketches for each screen throughout the user flow were produced, ready for a prototype mockup in Figma.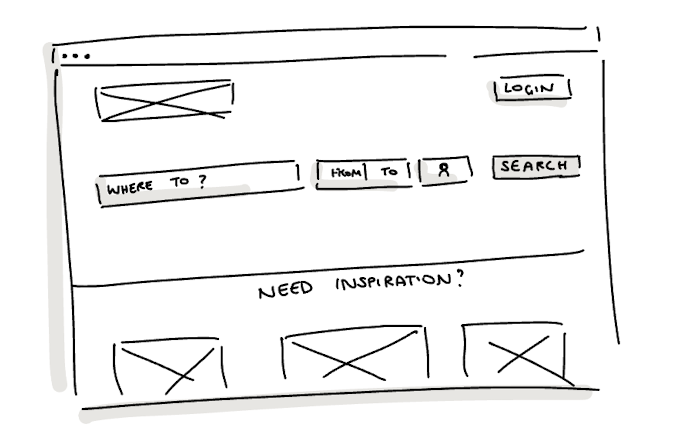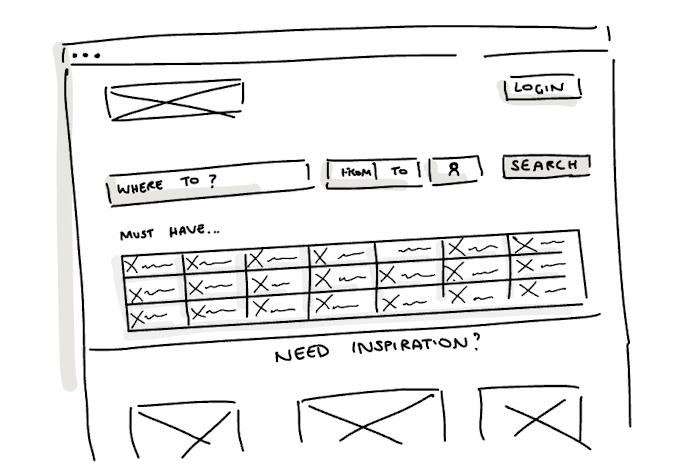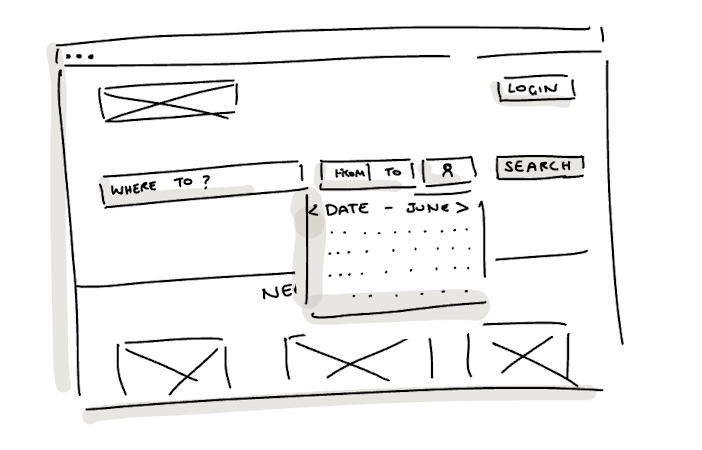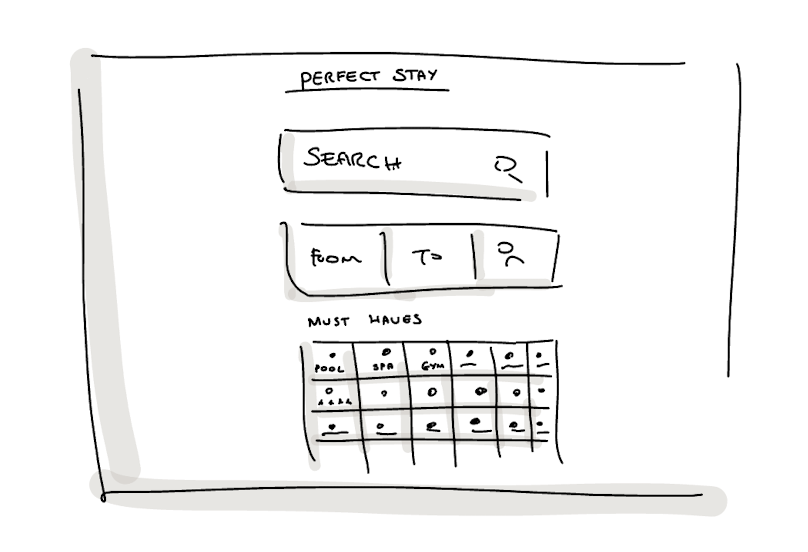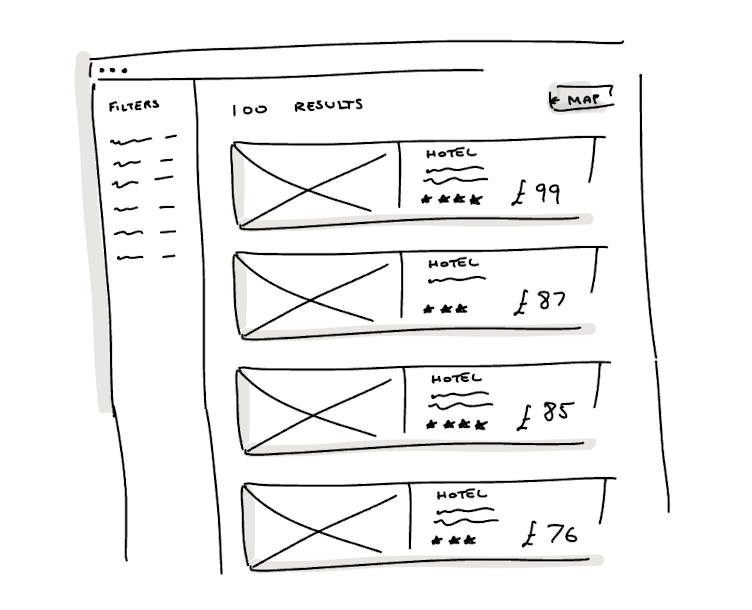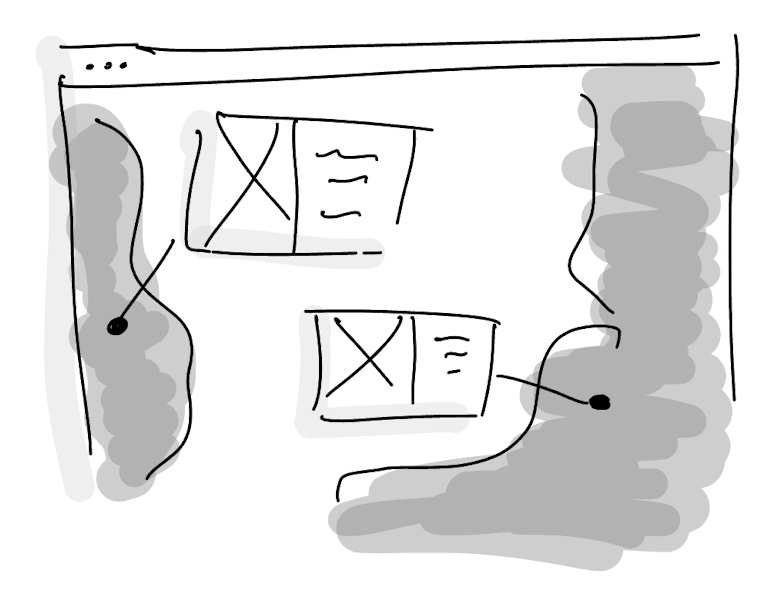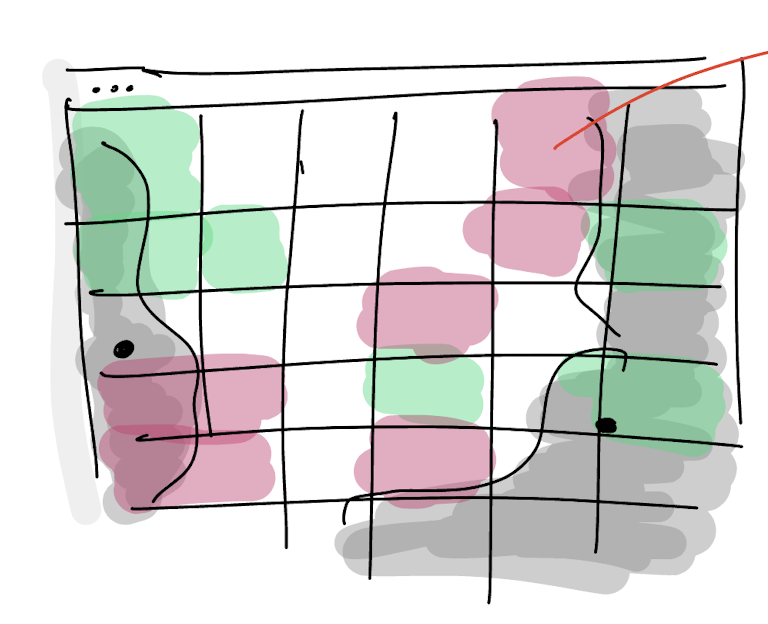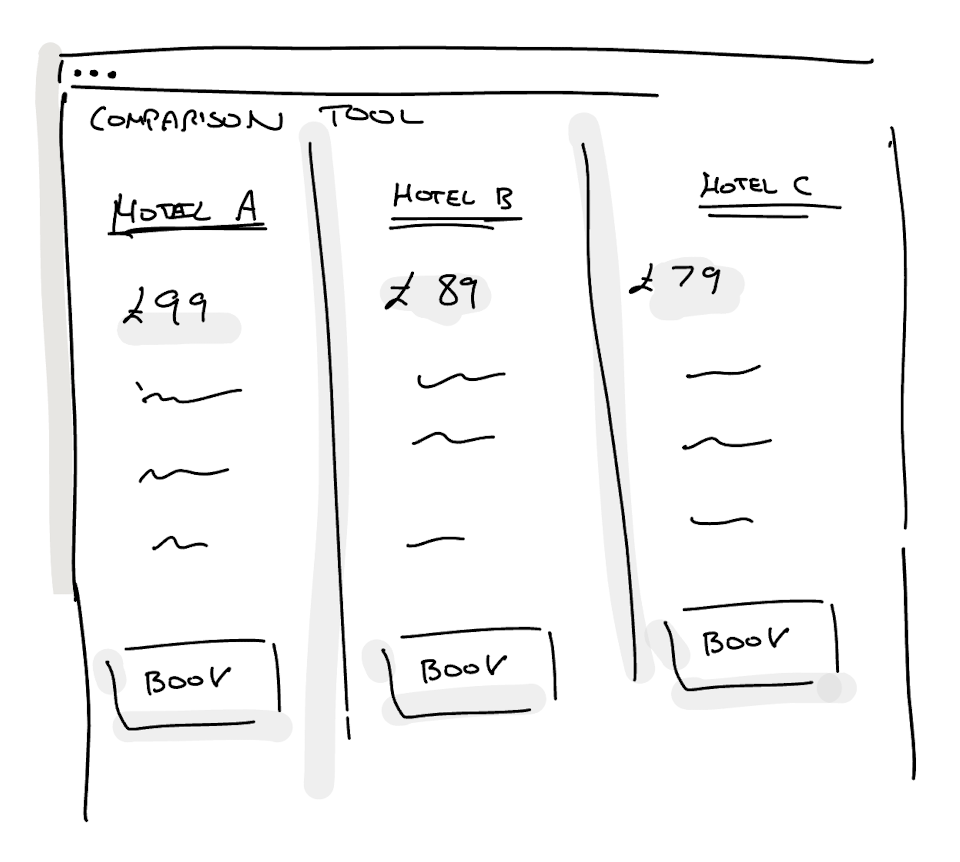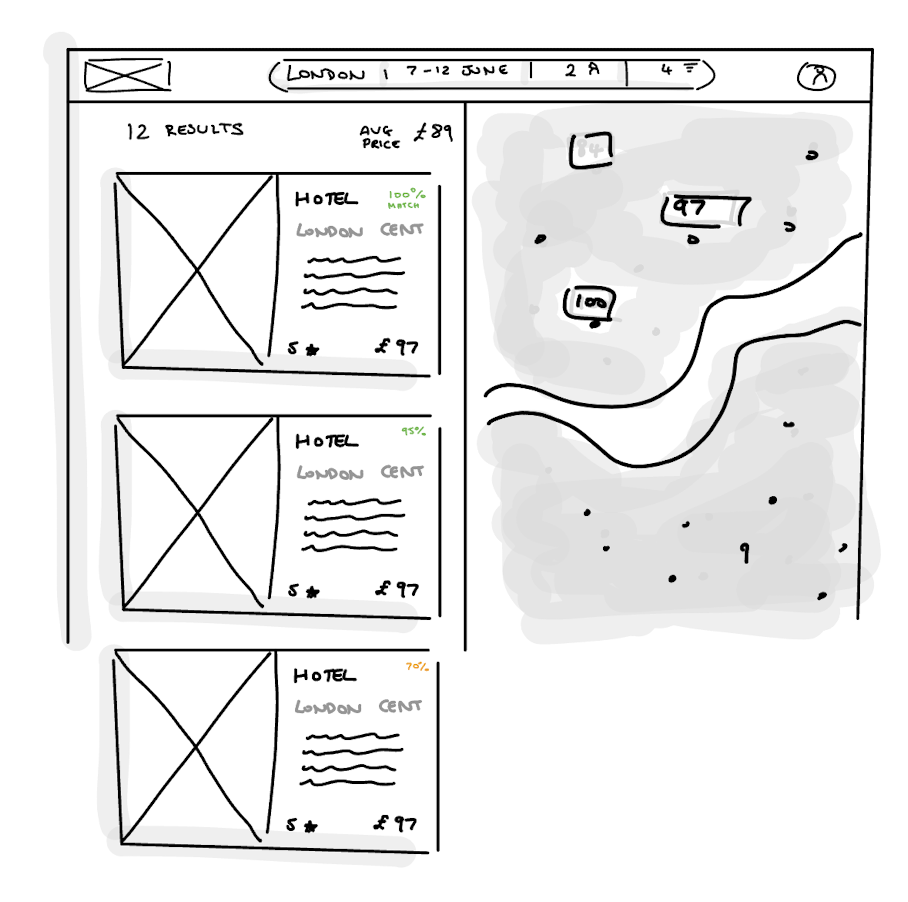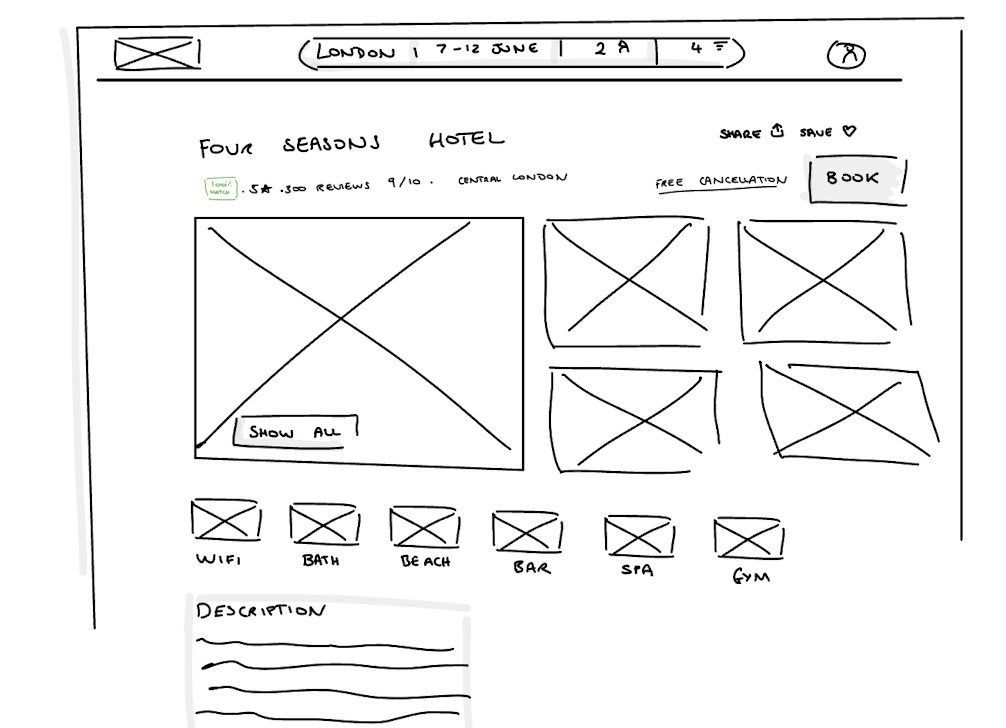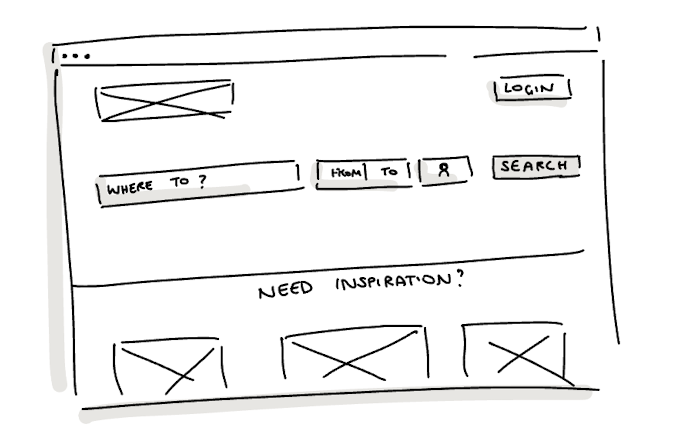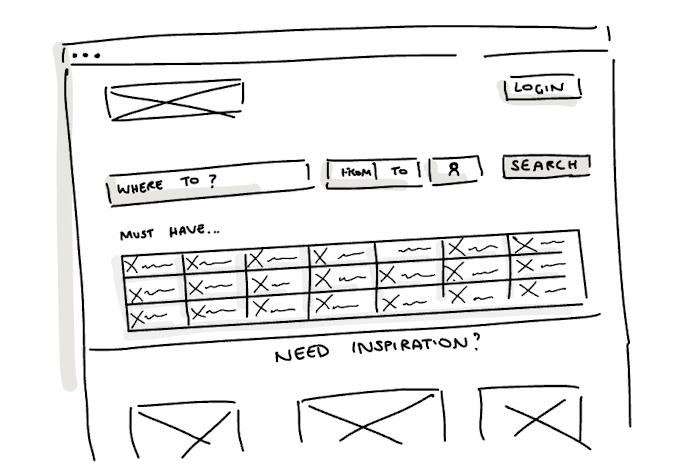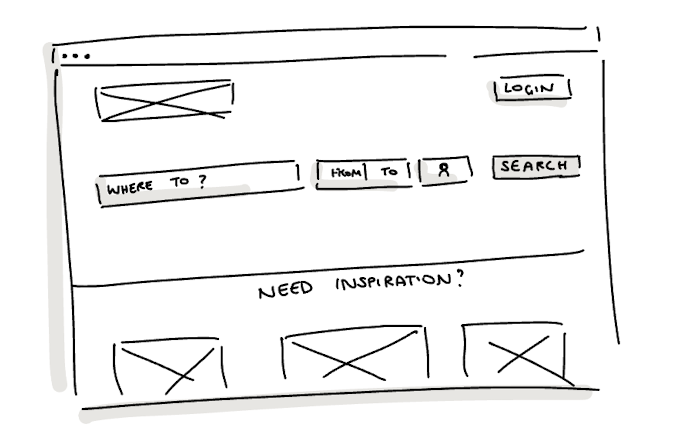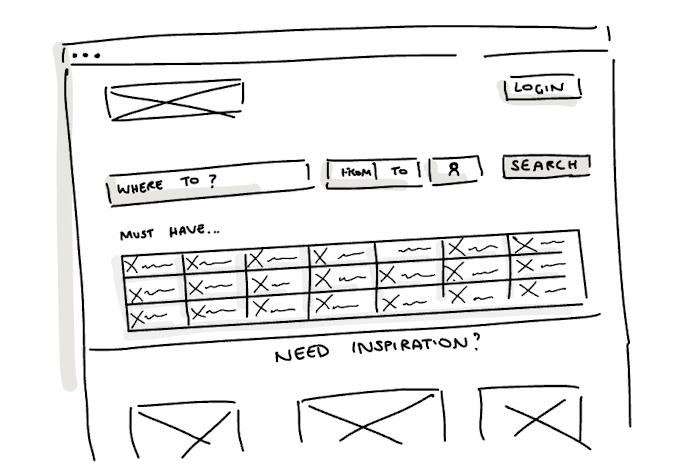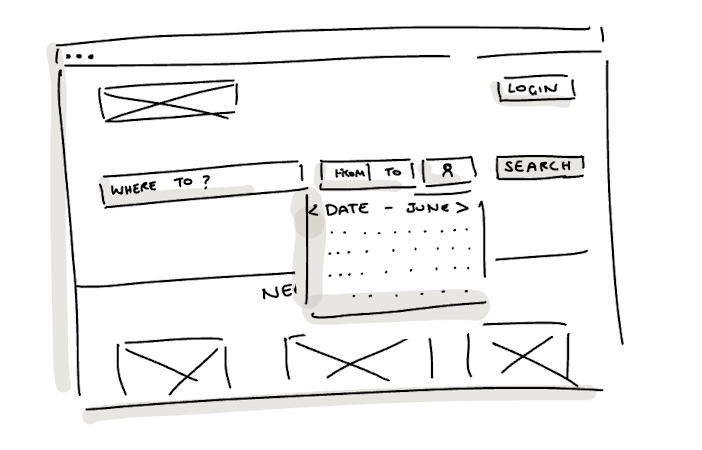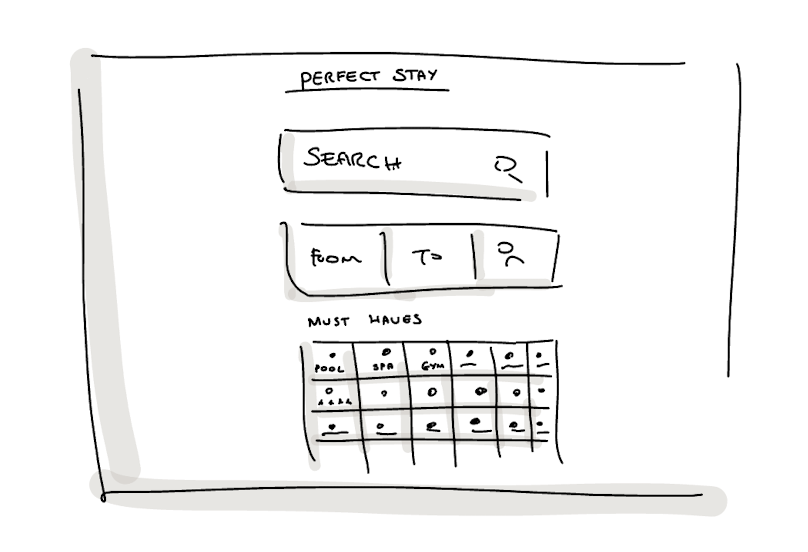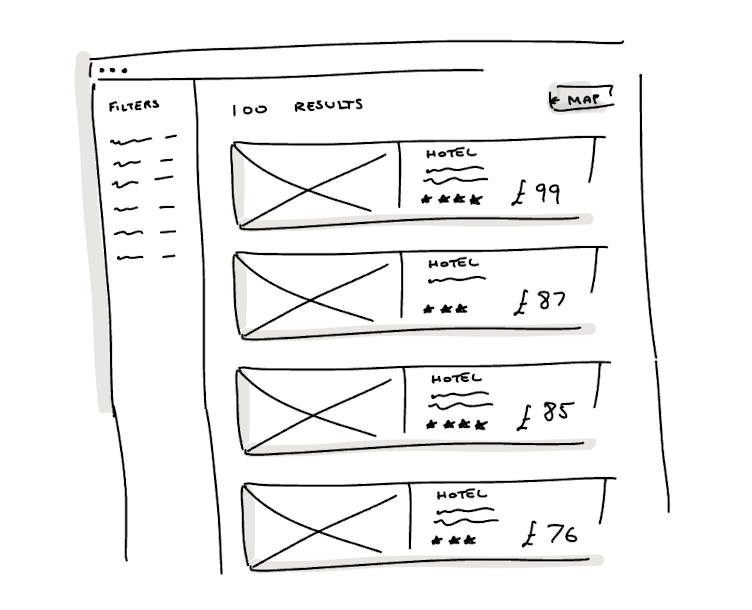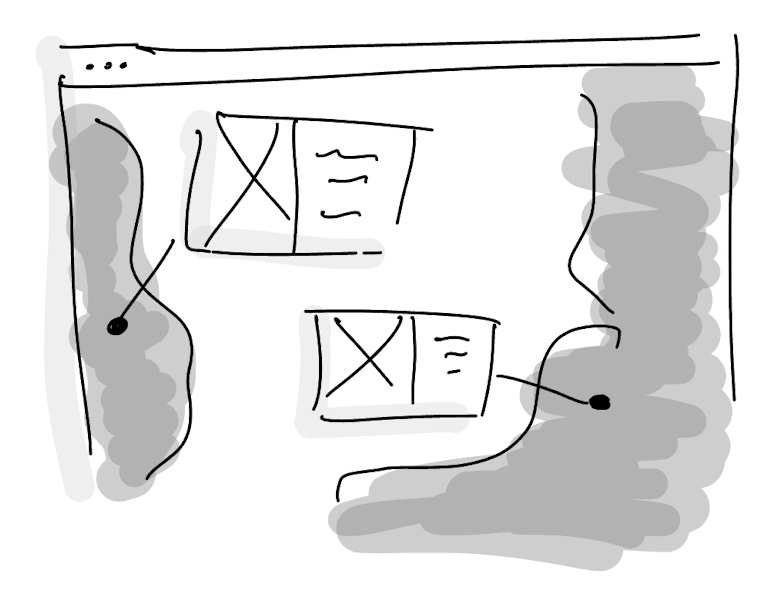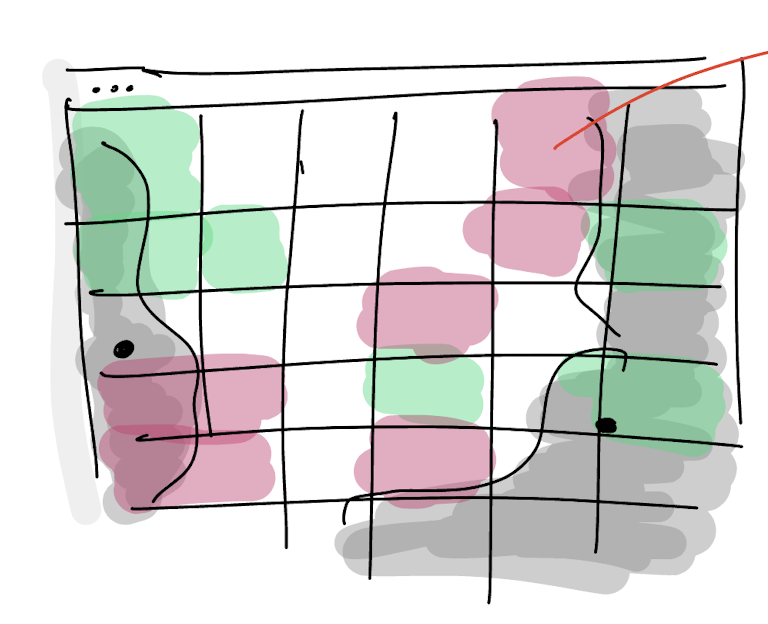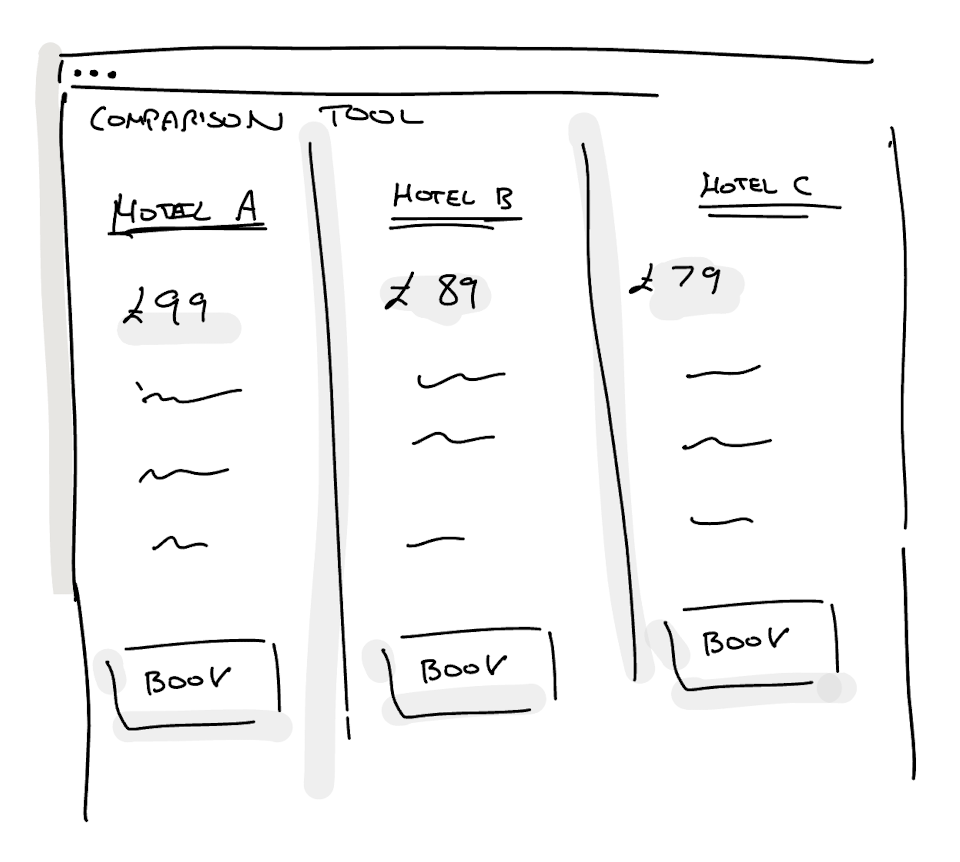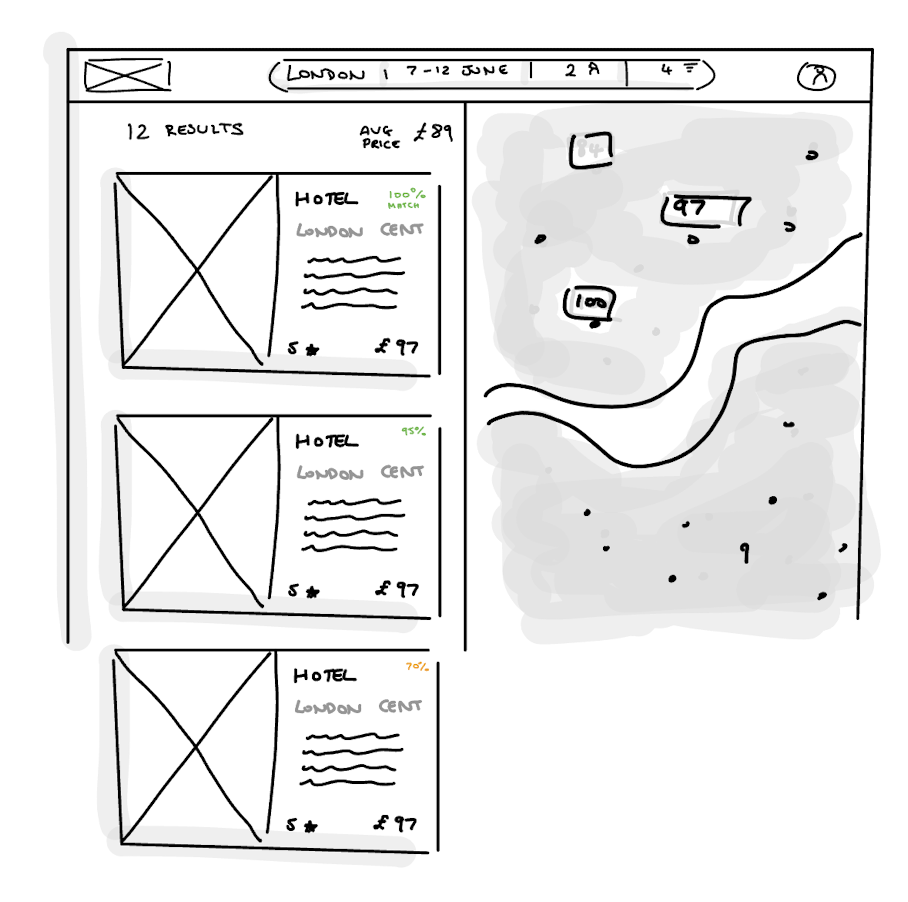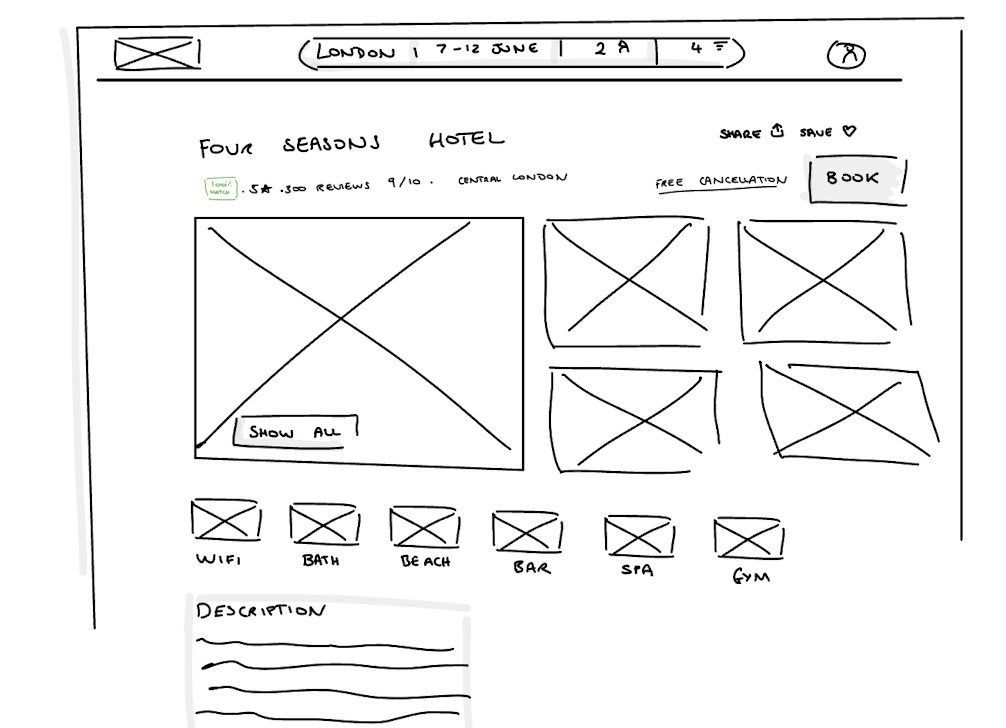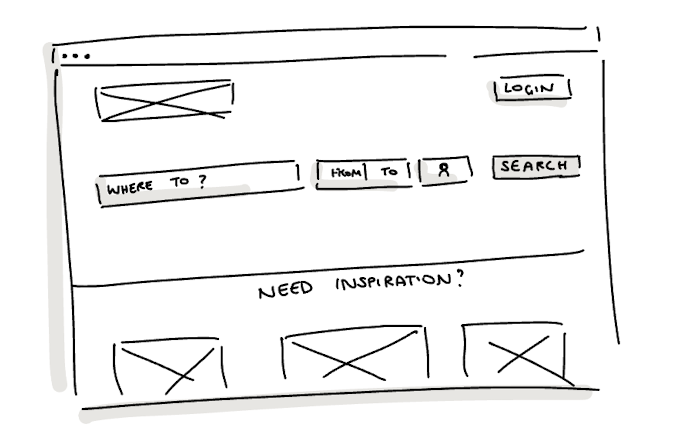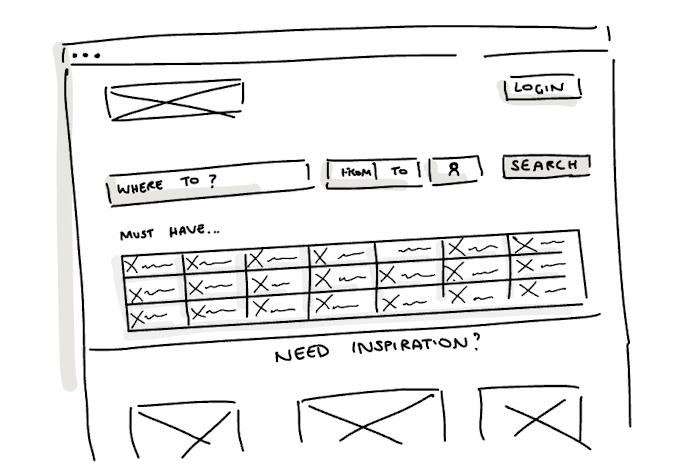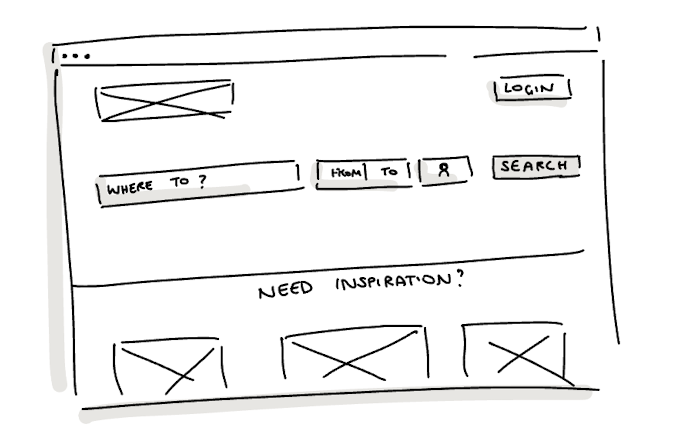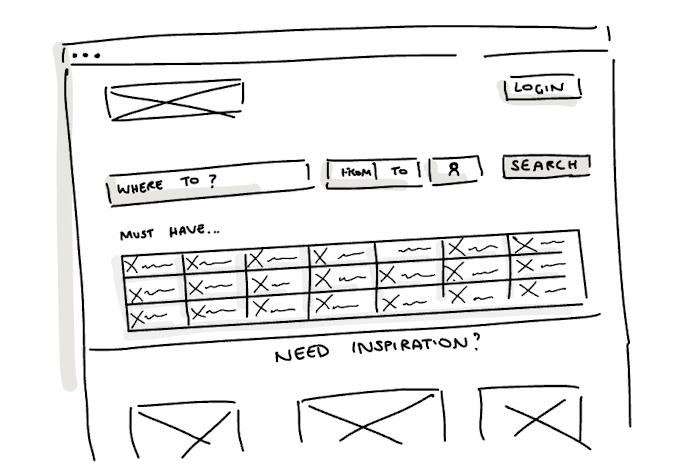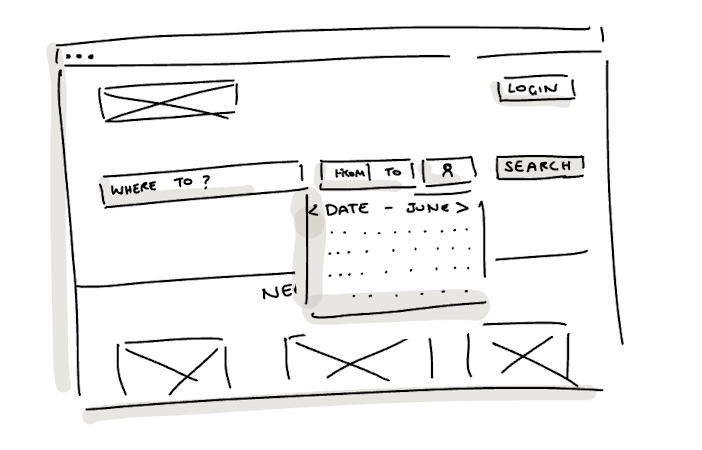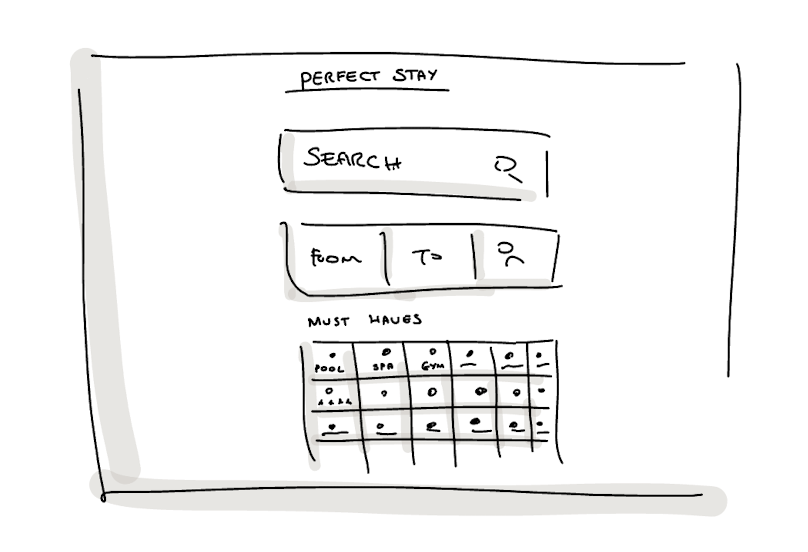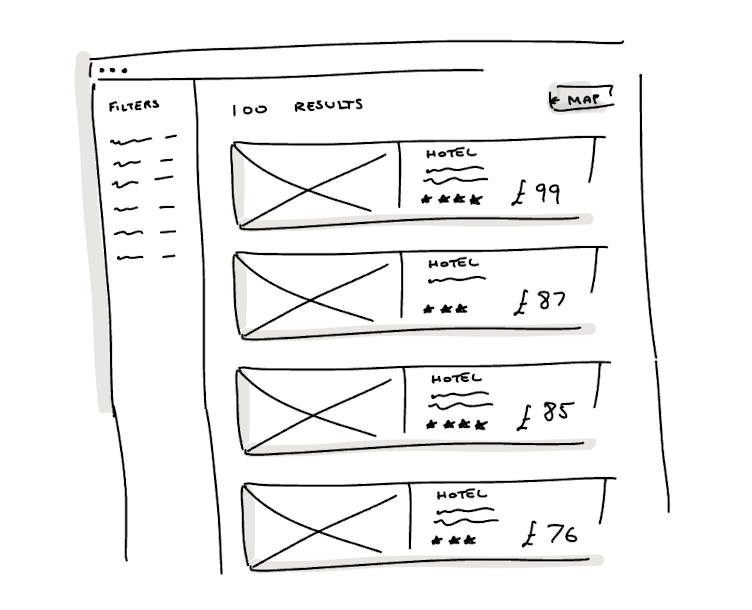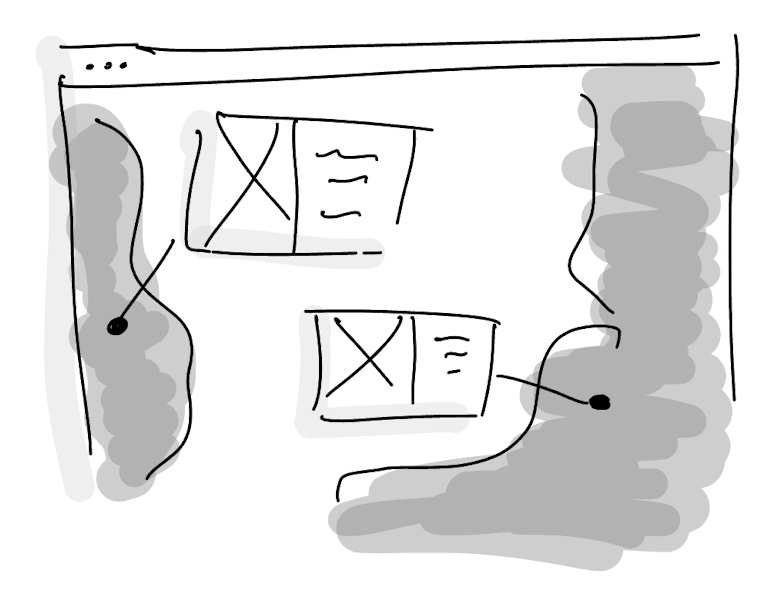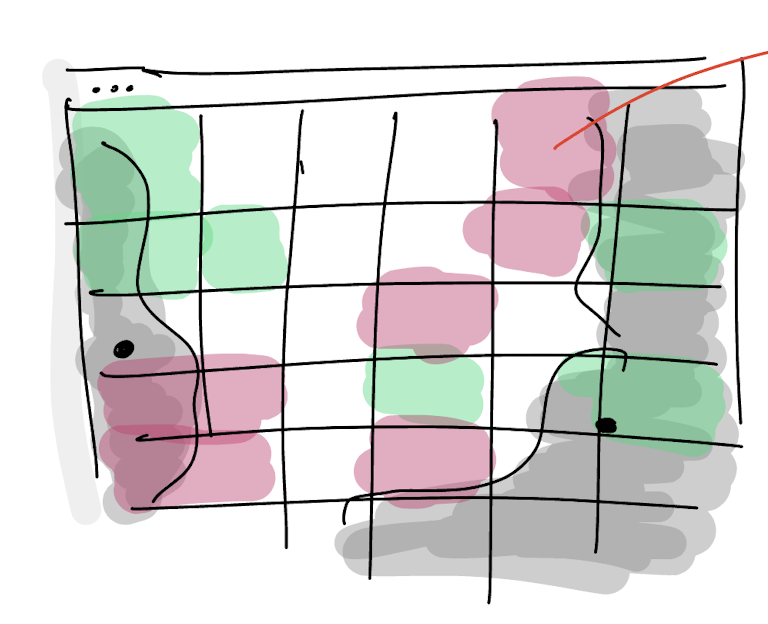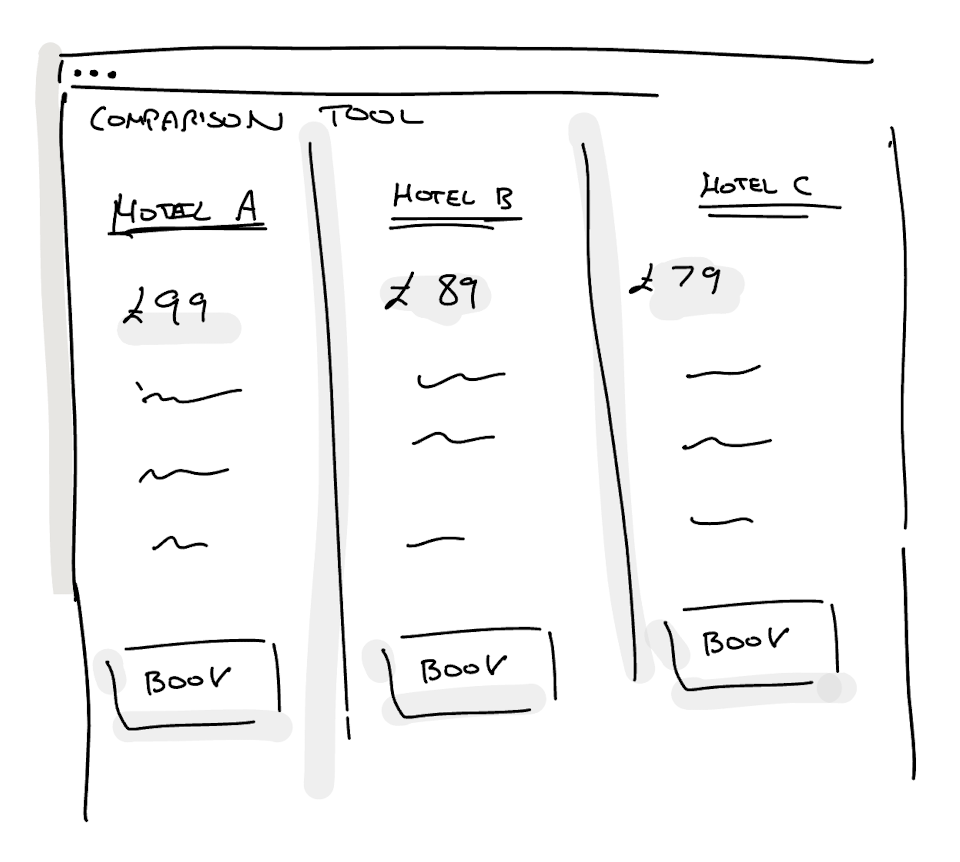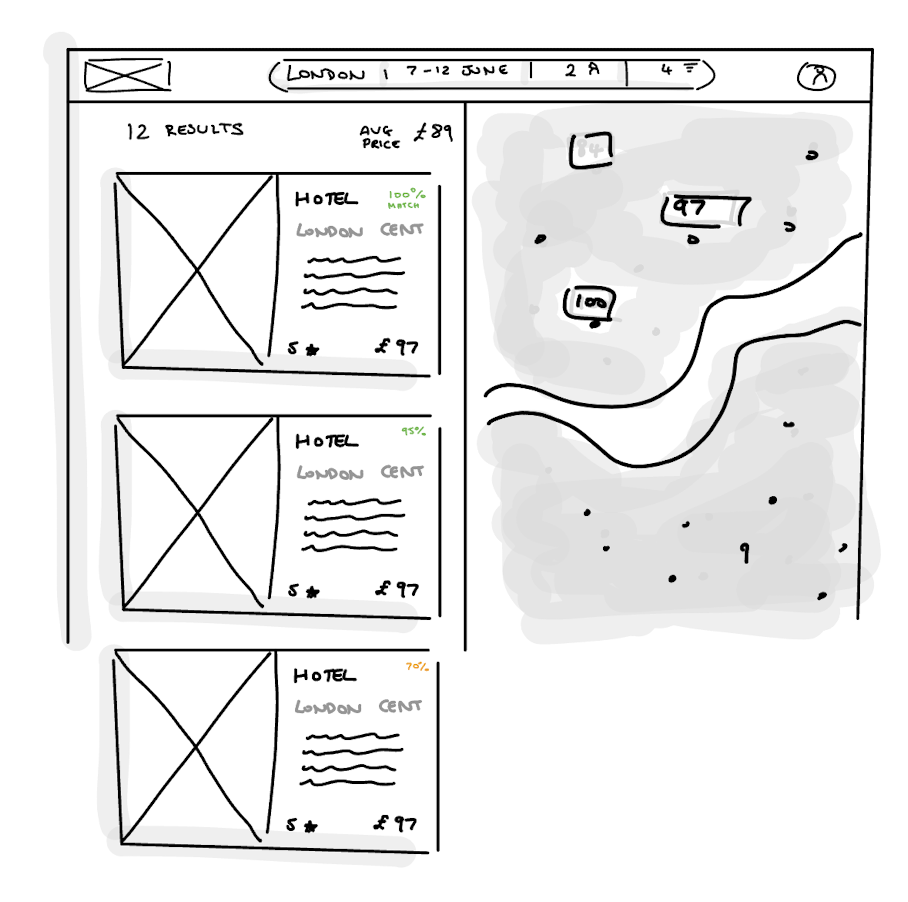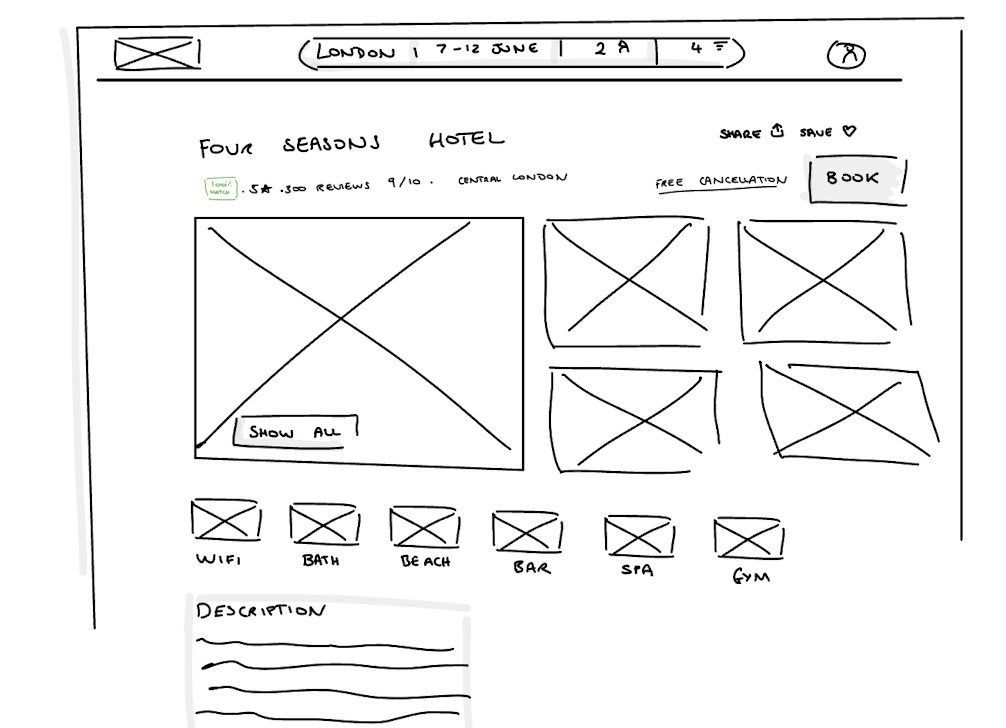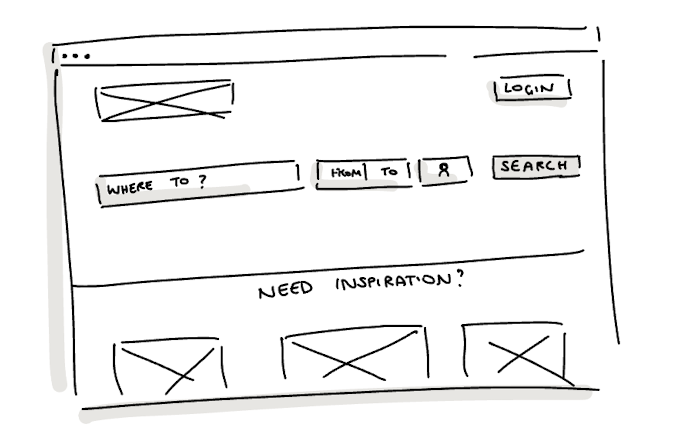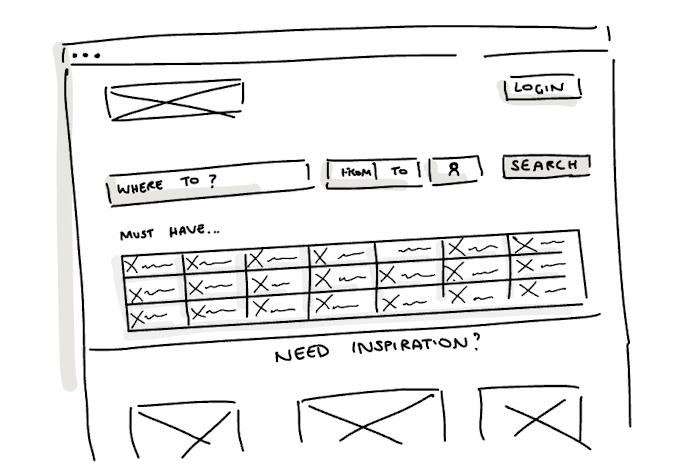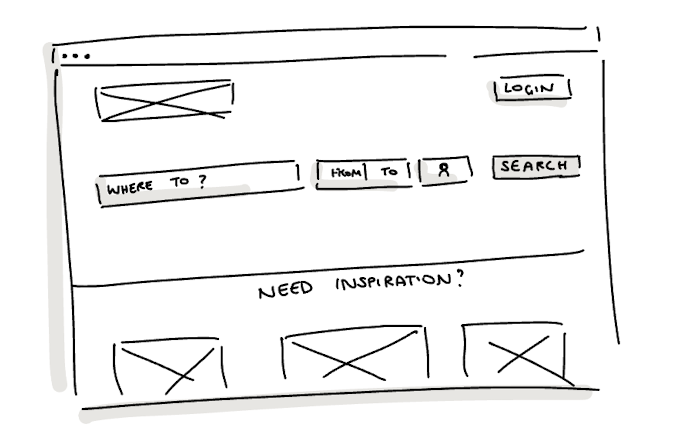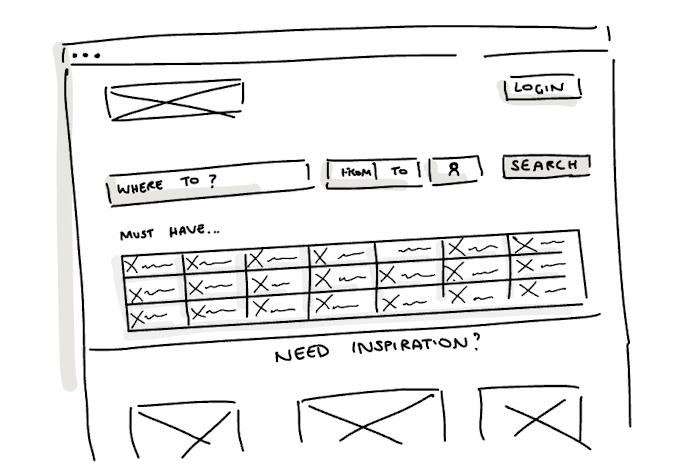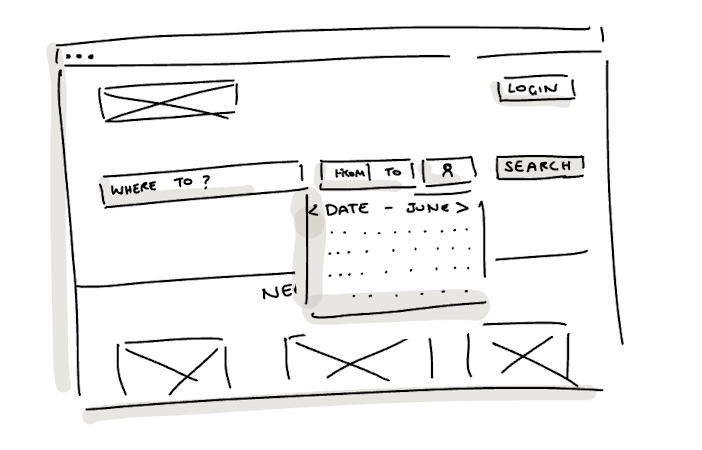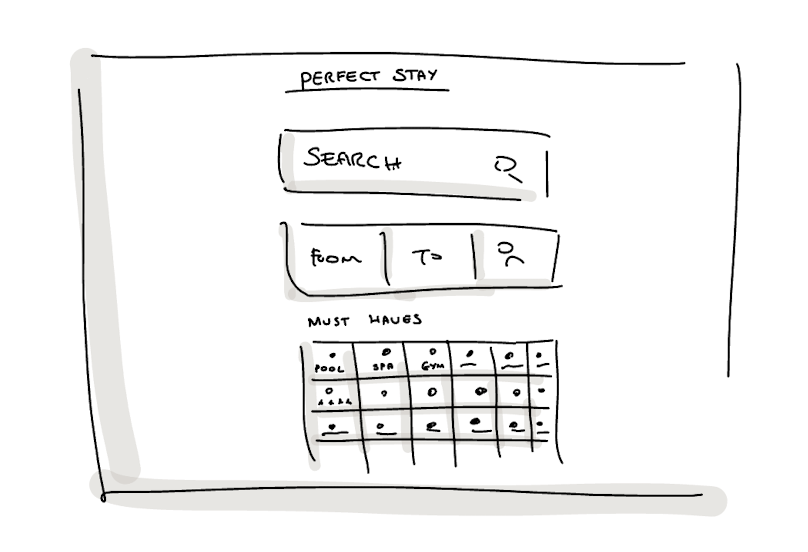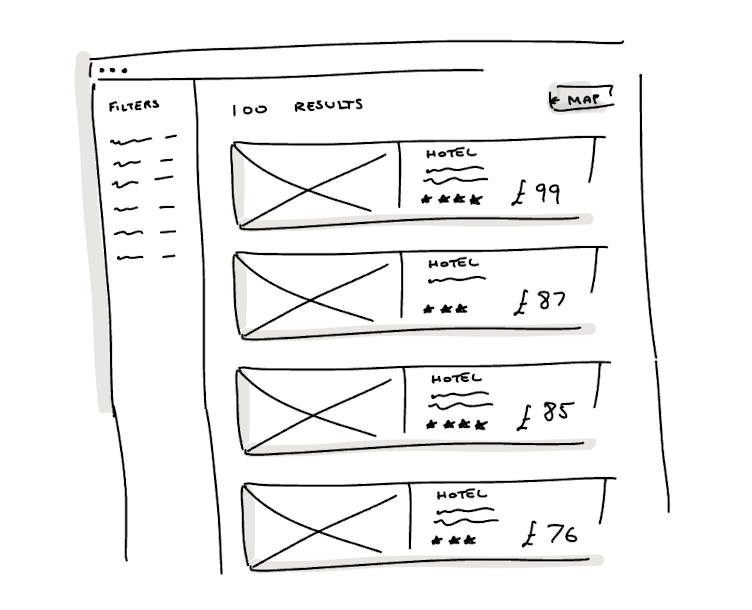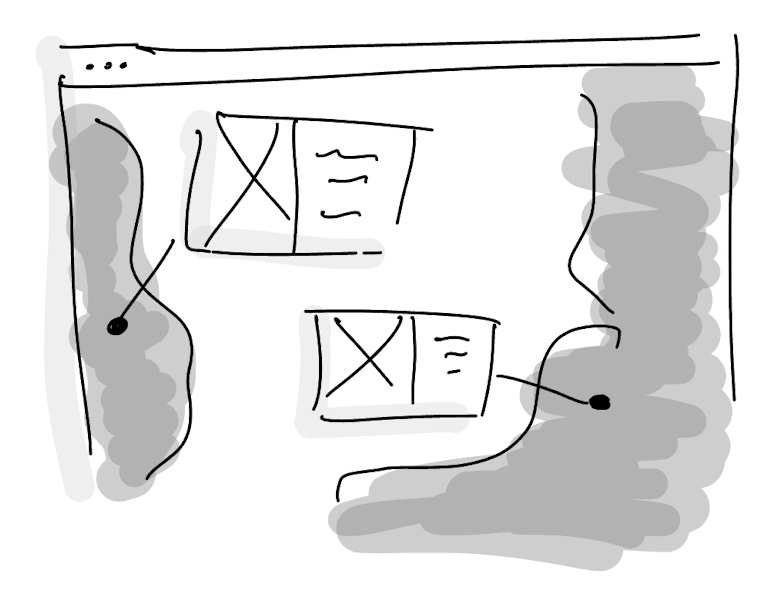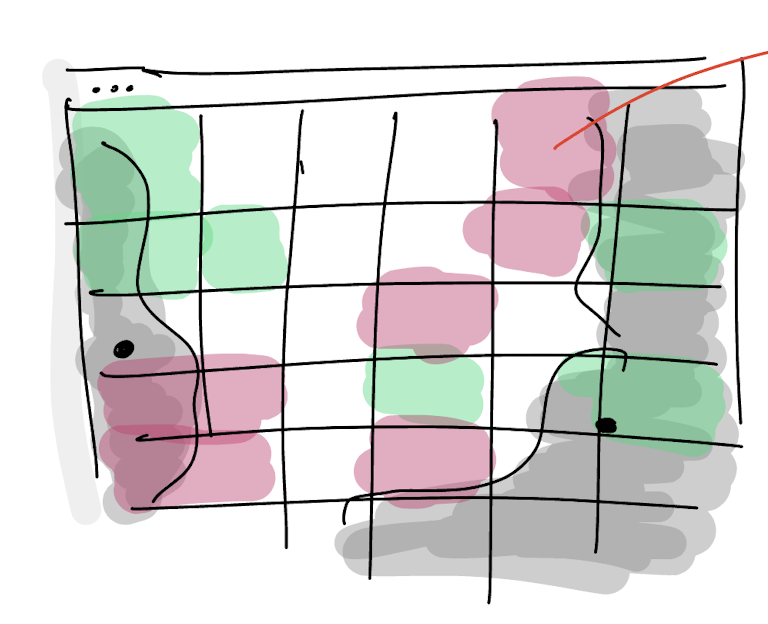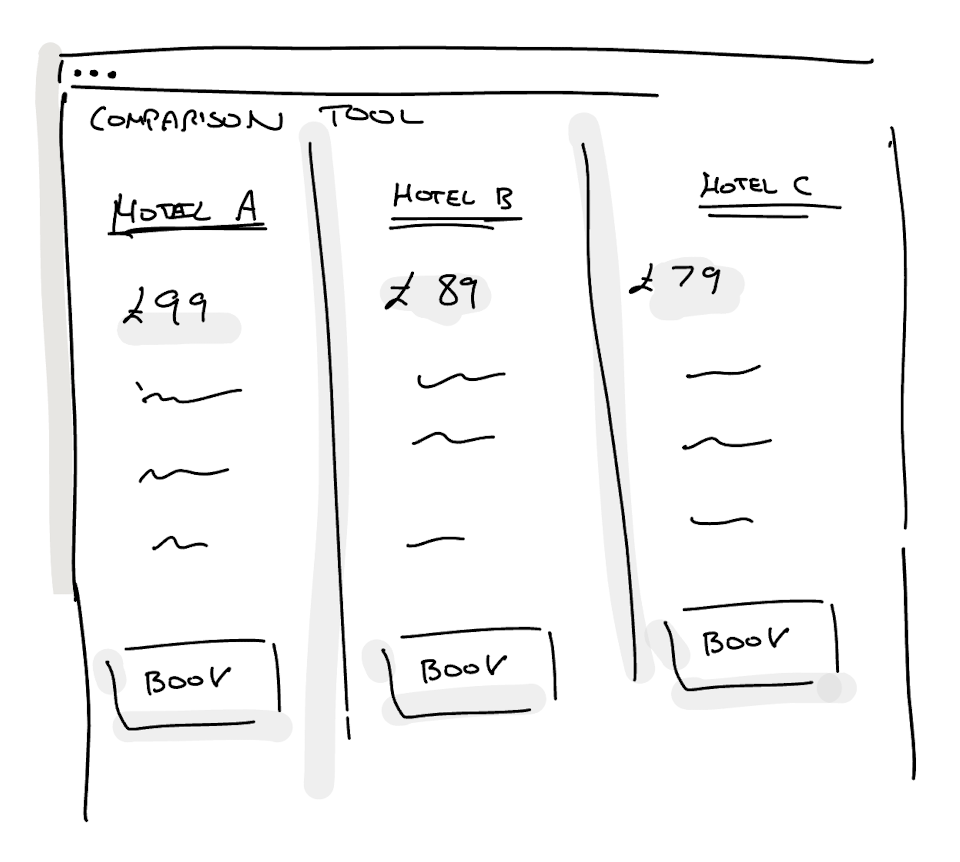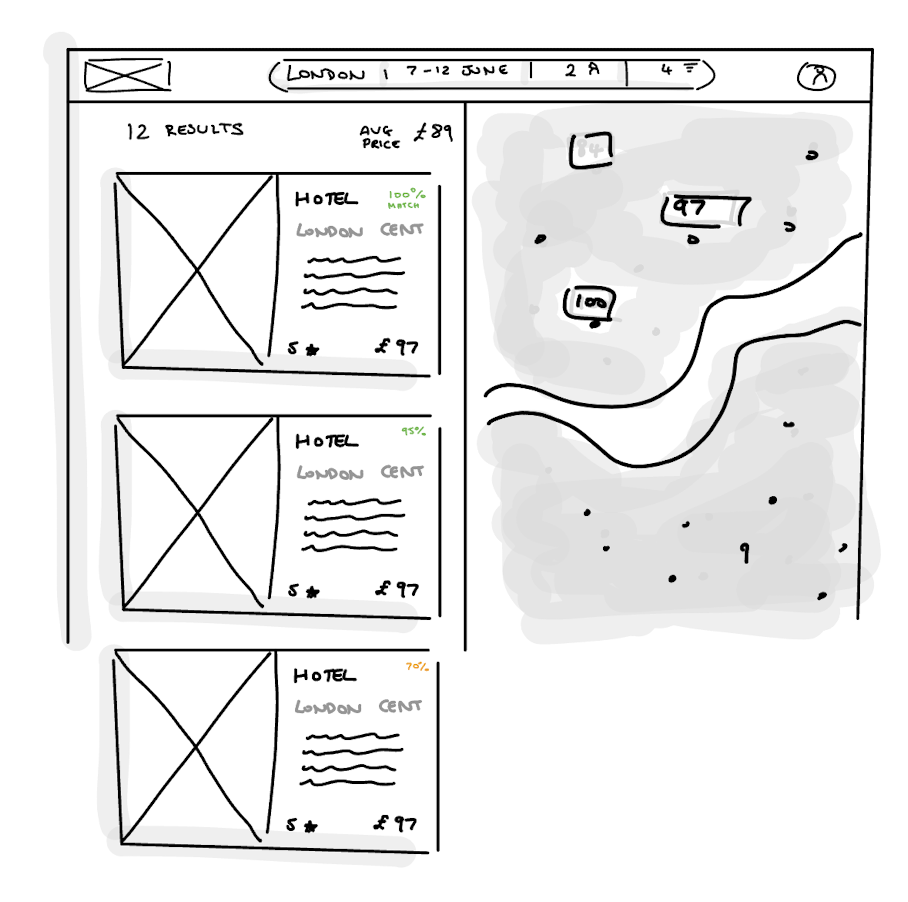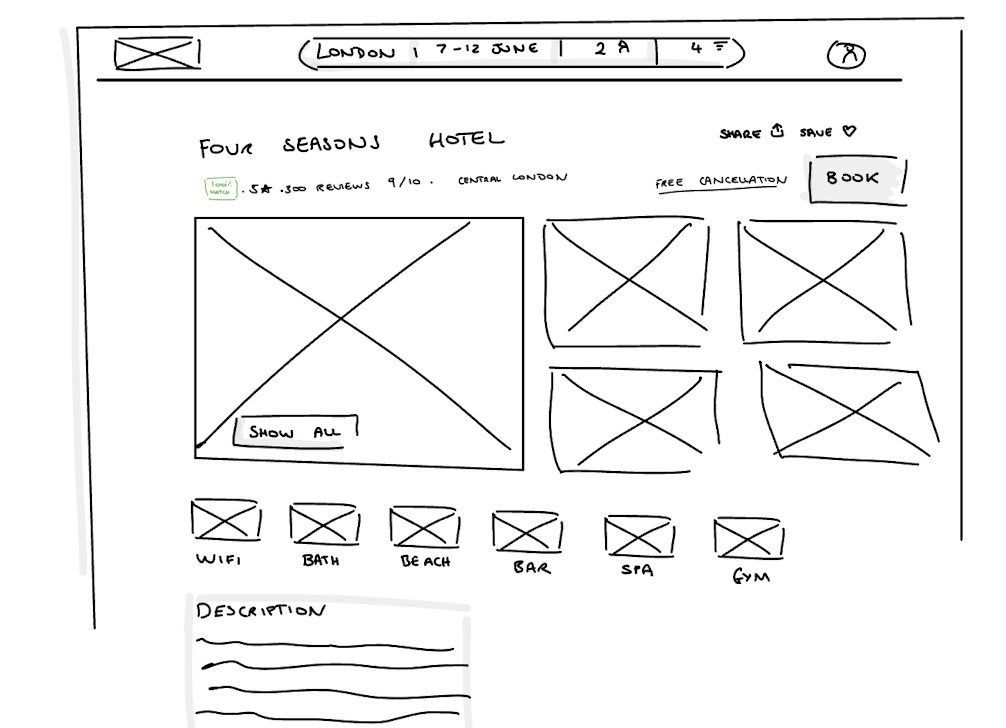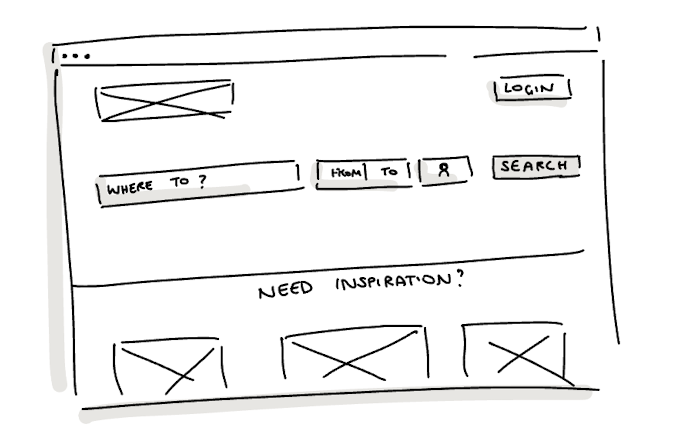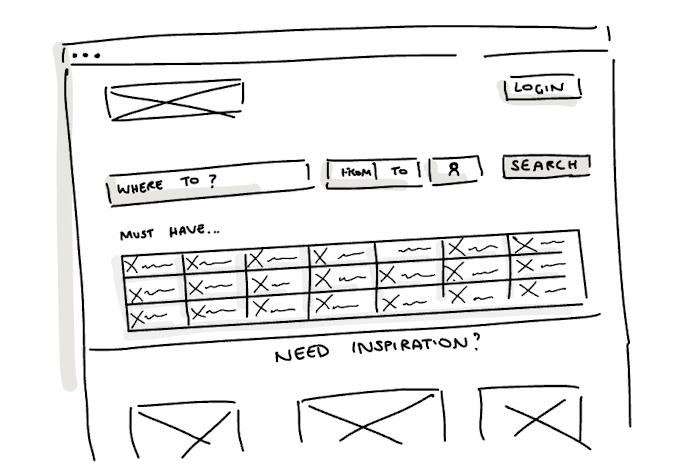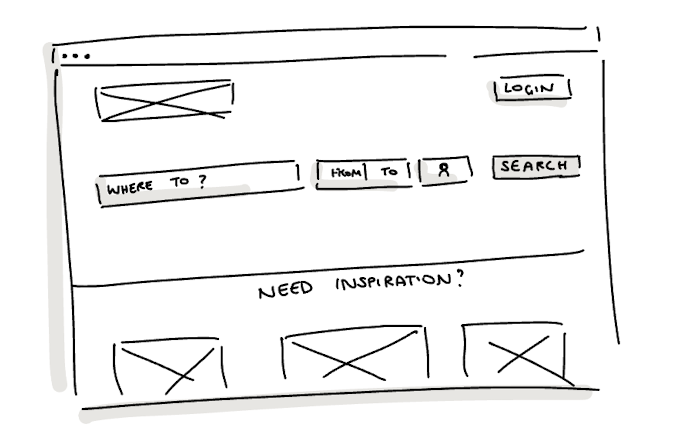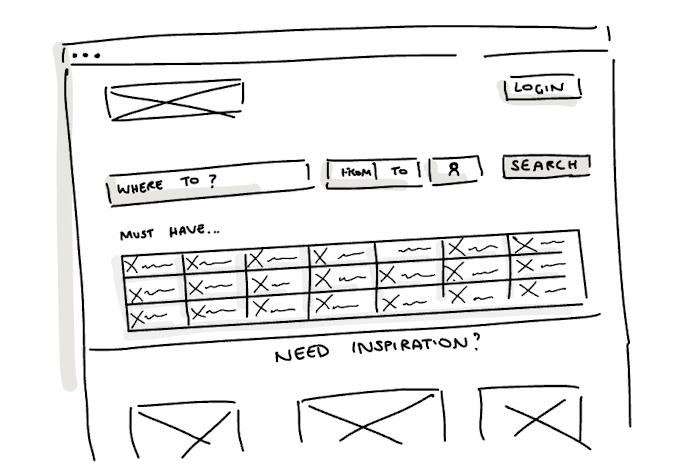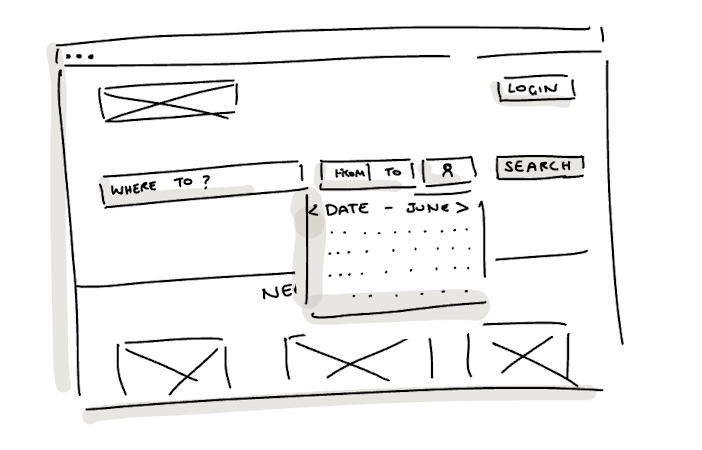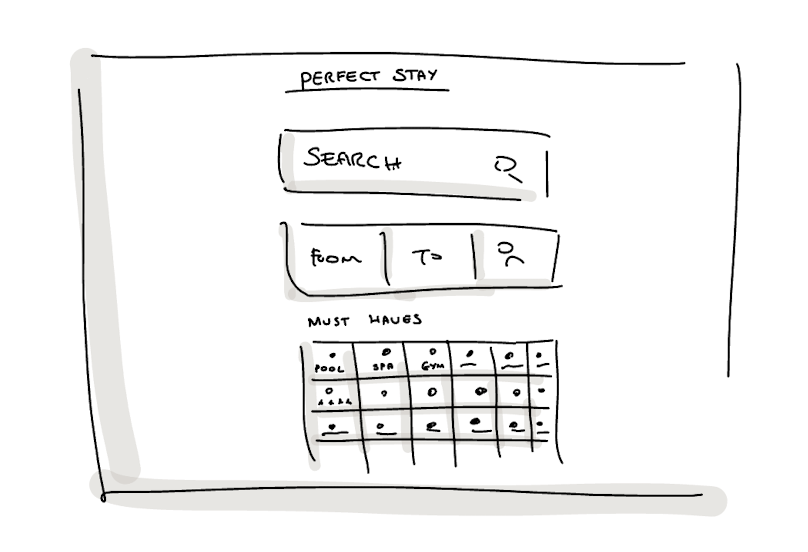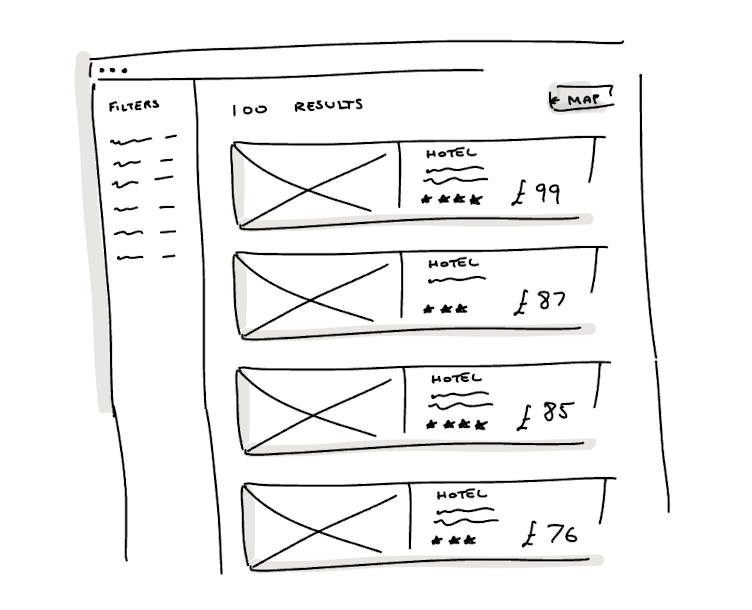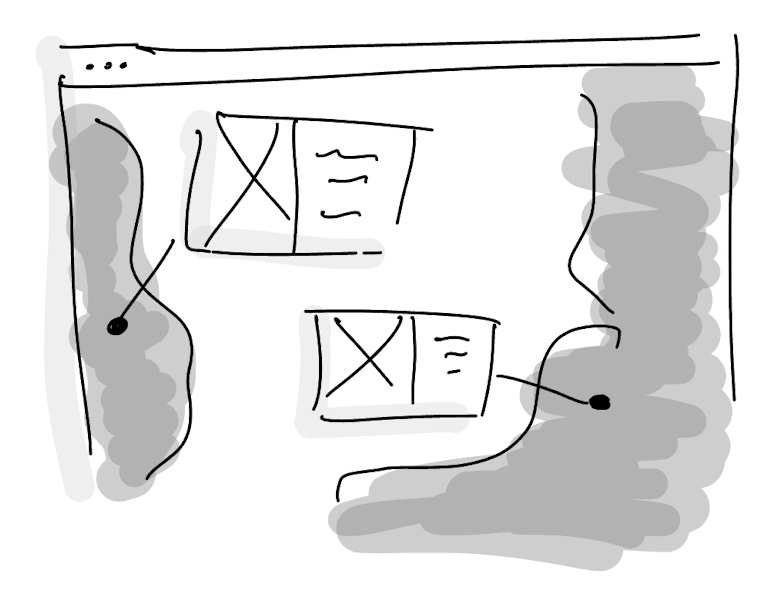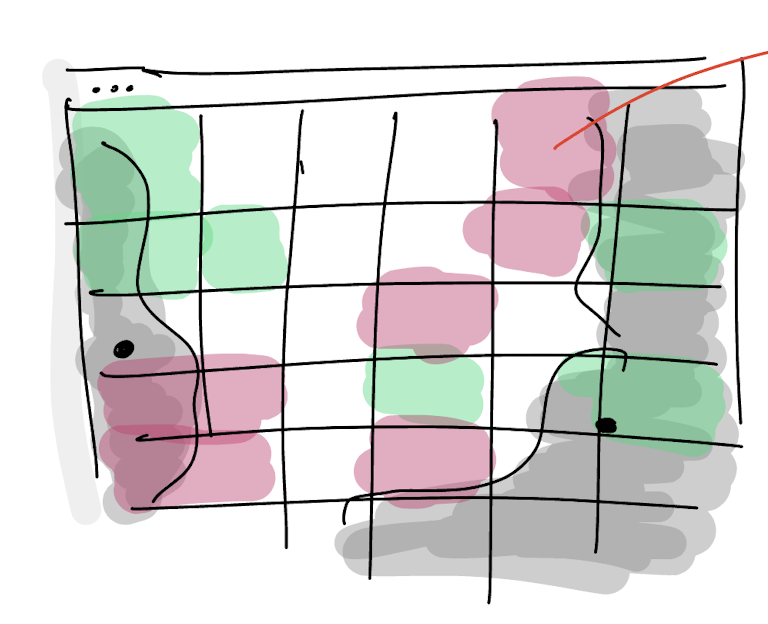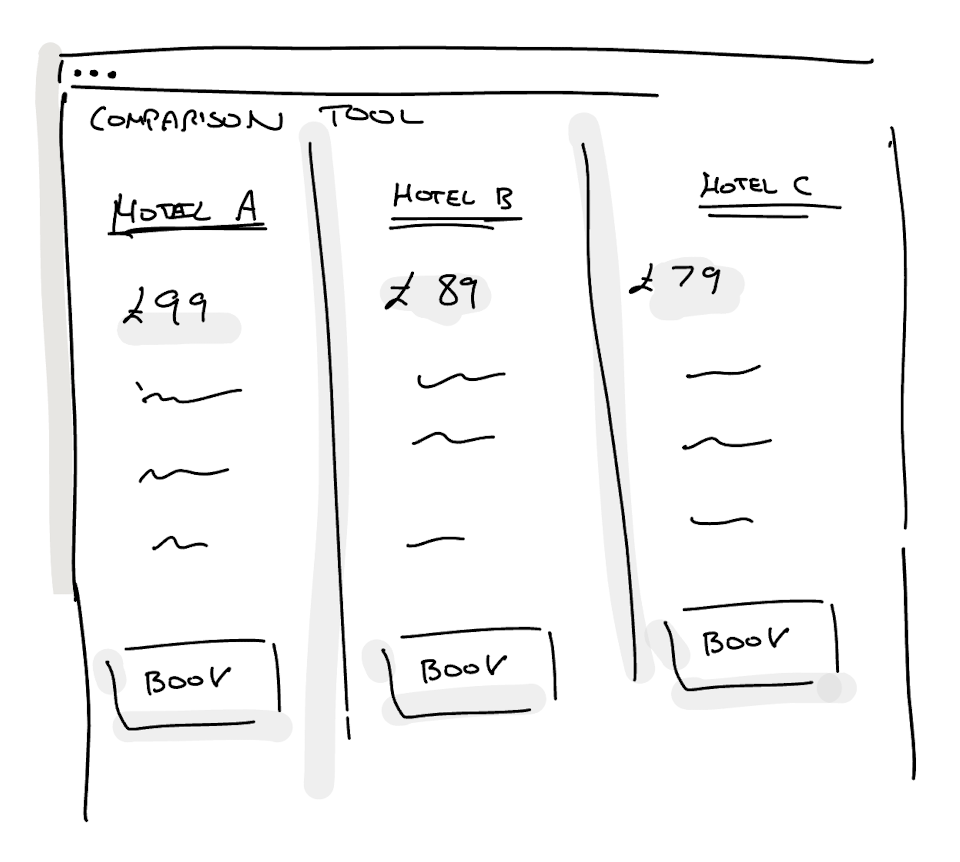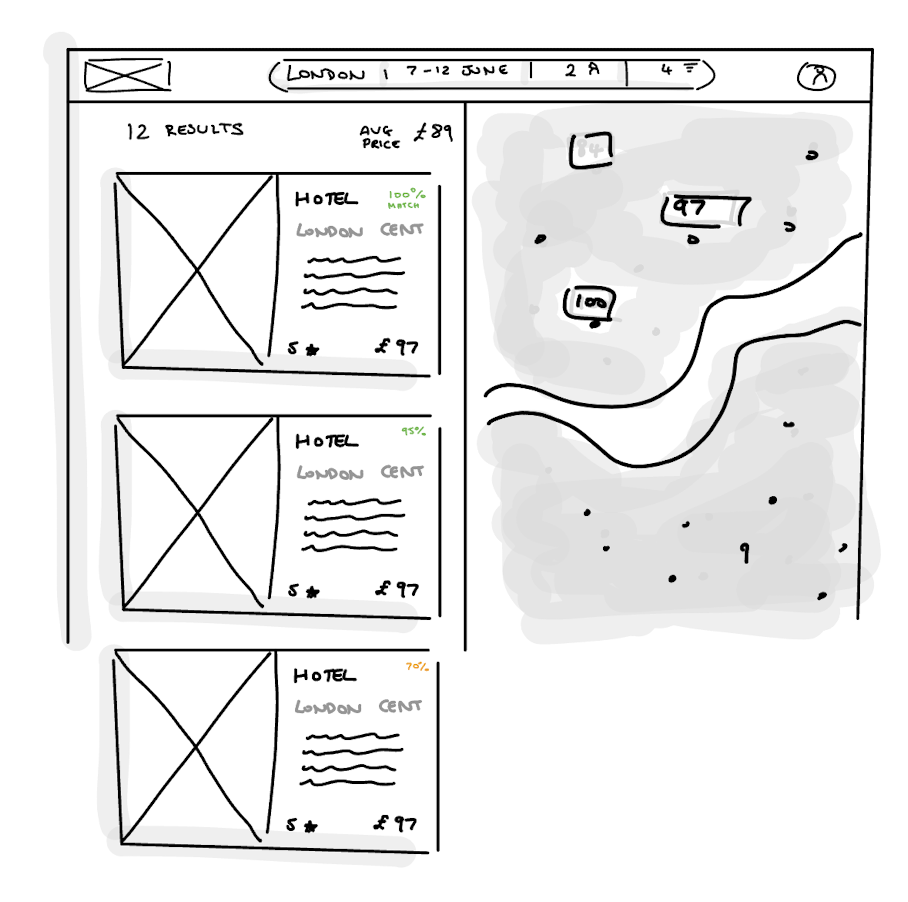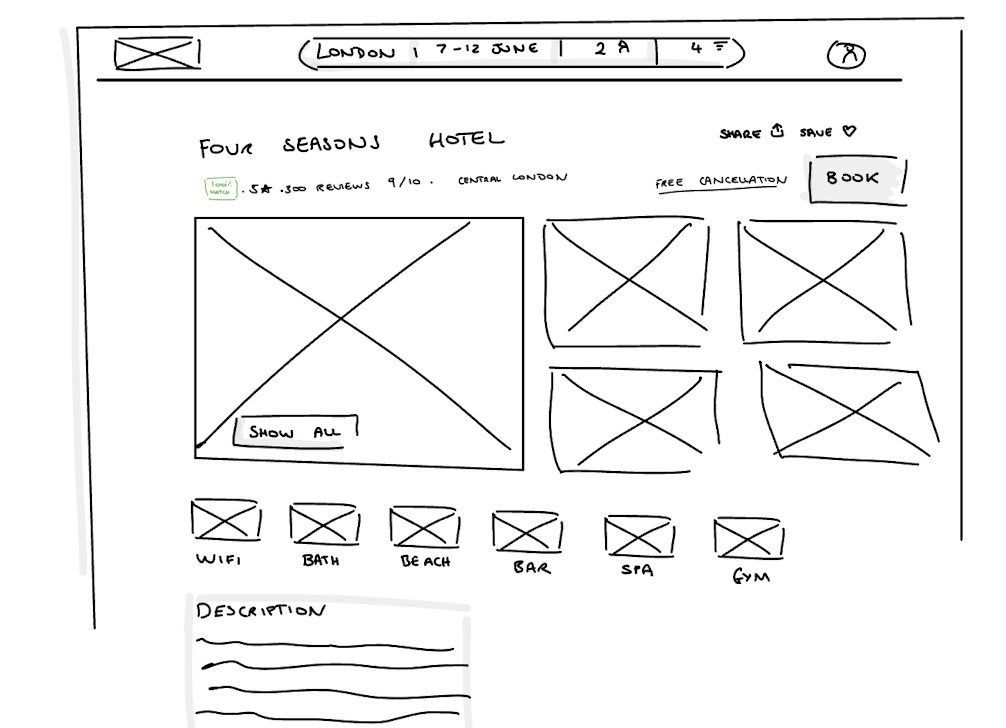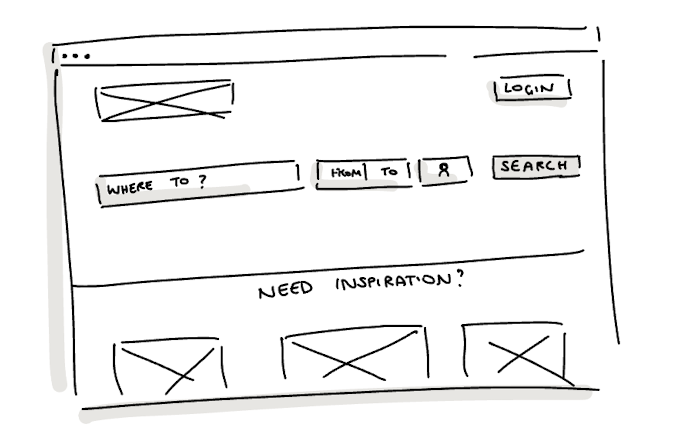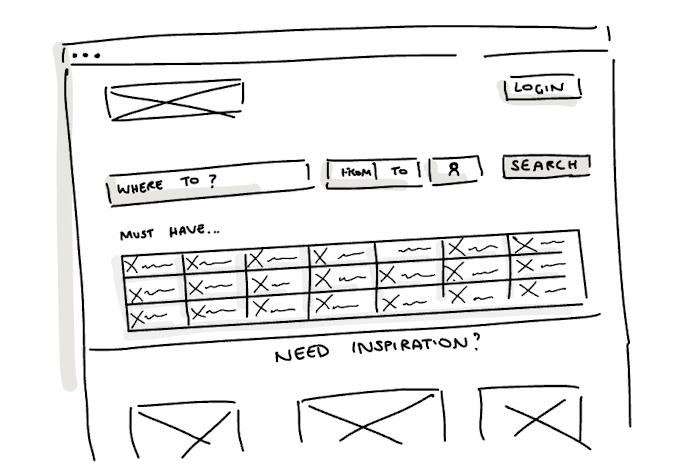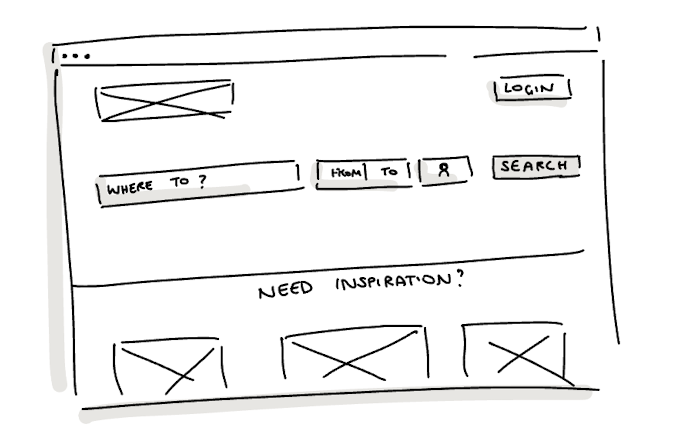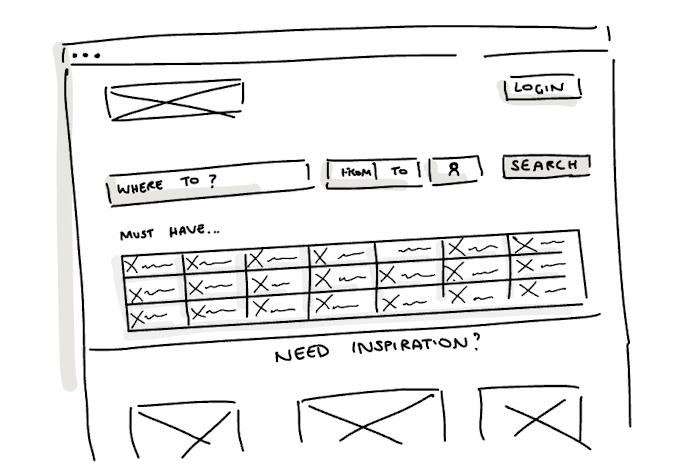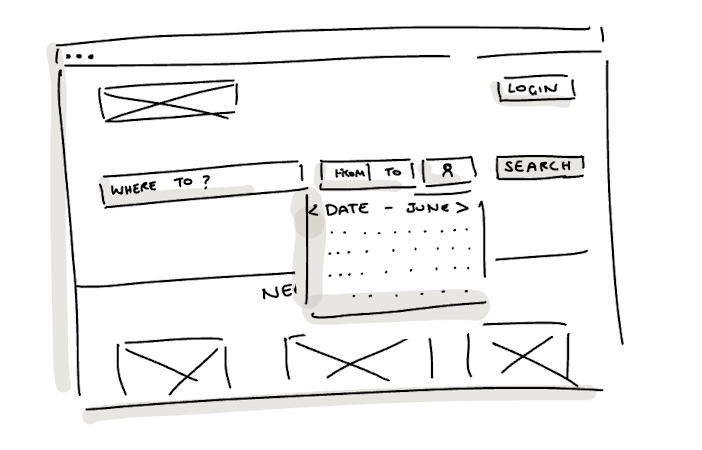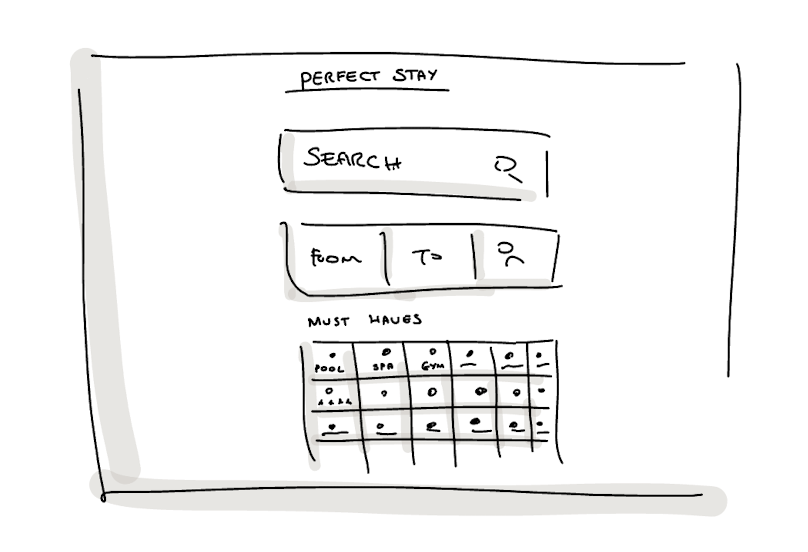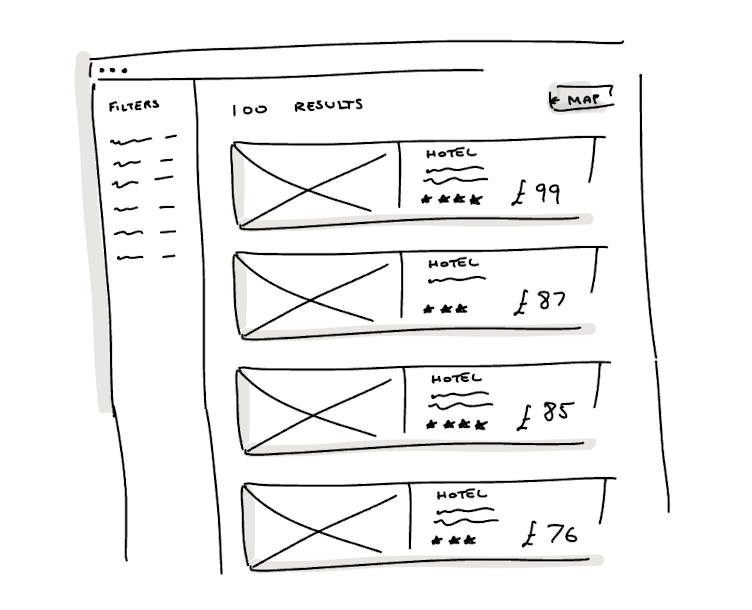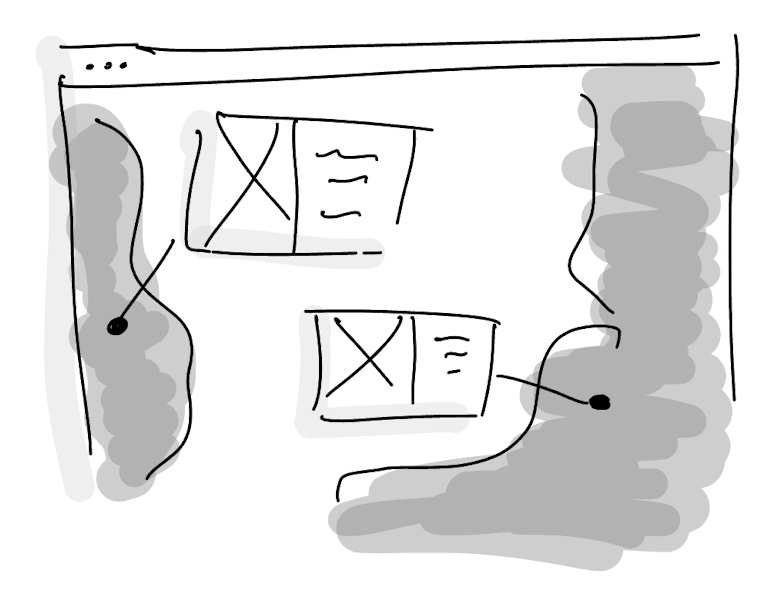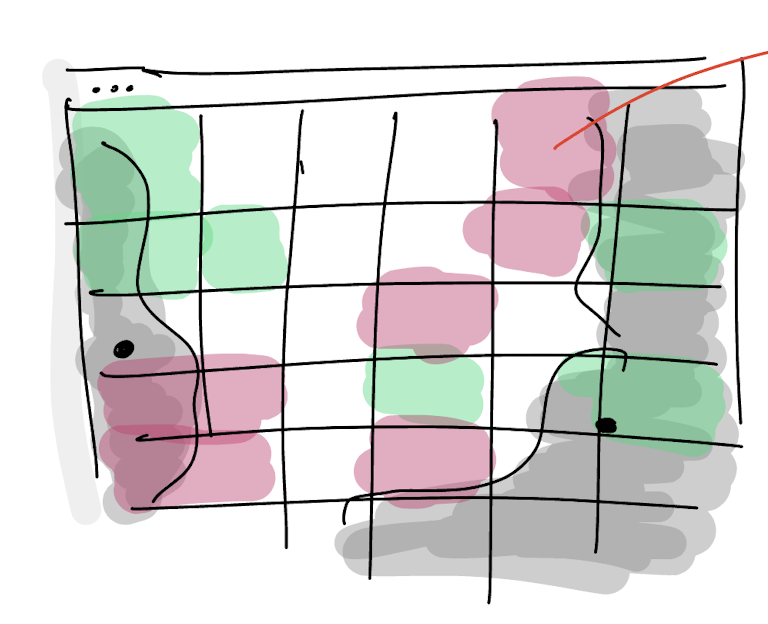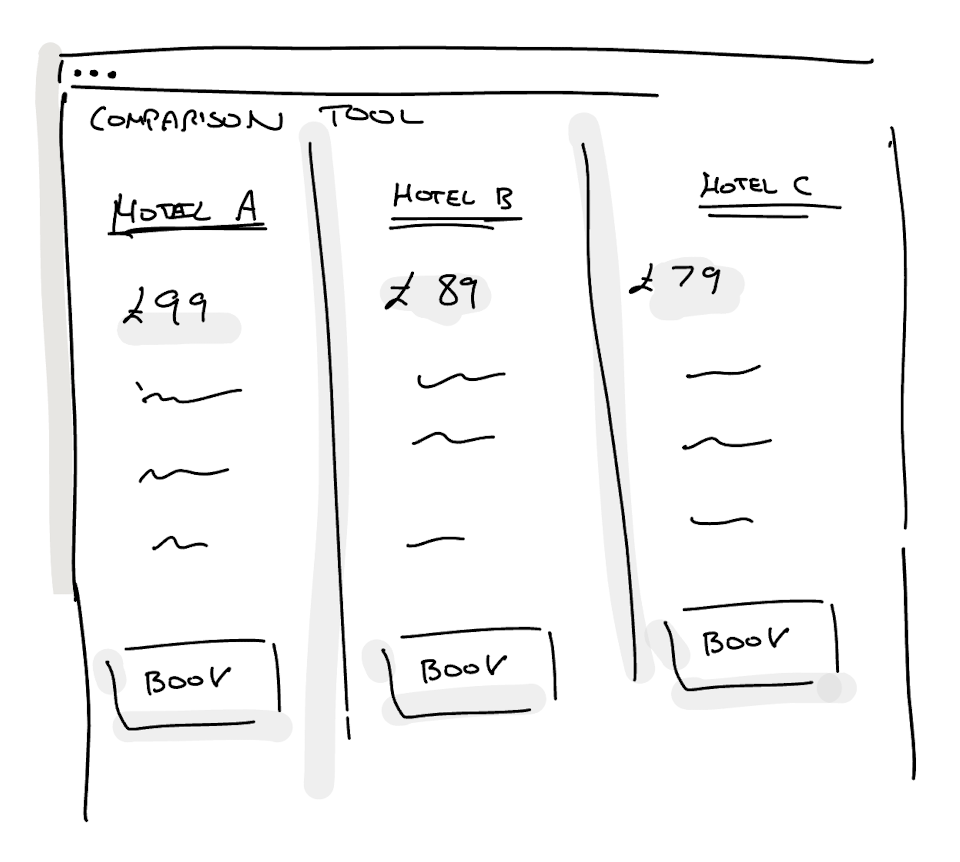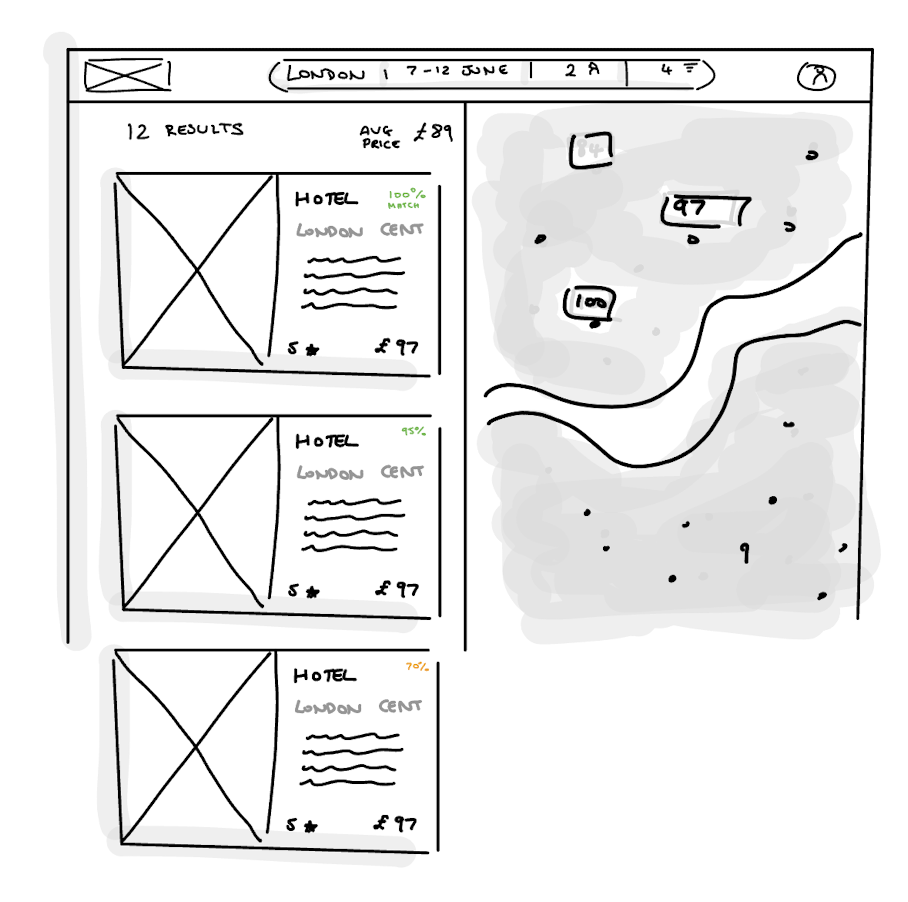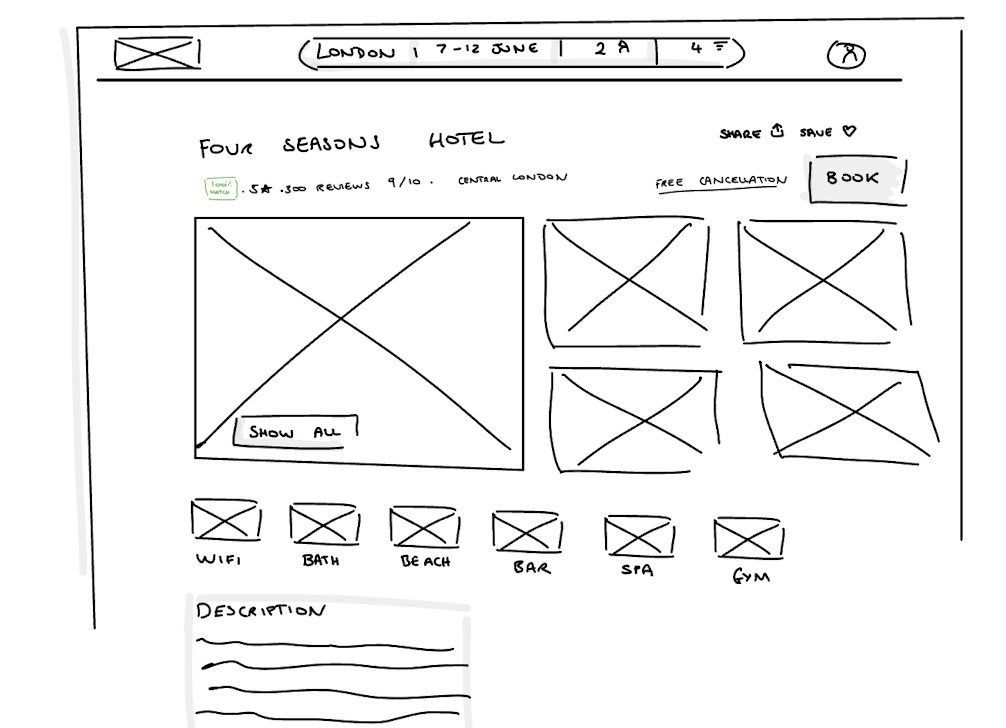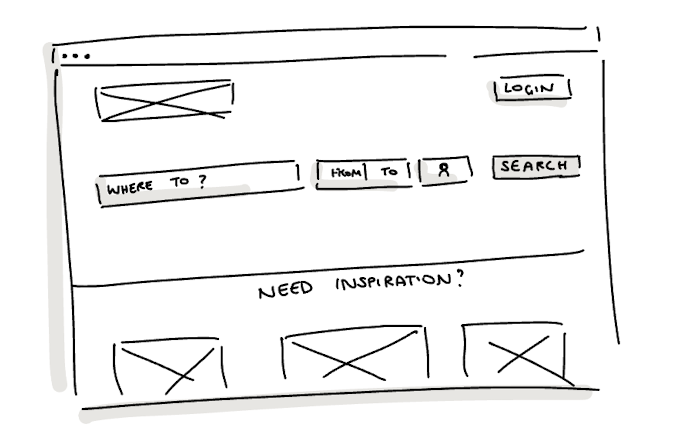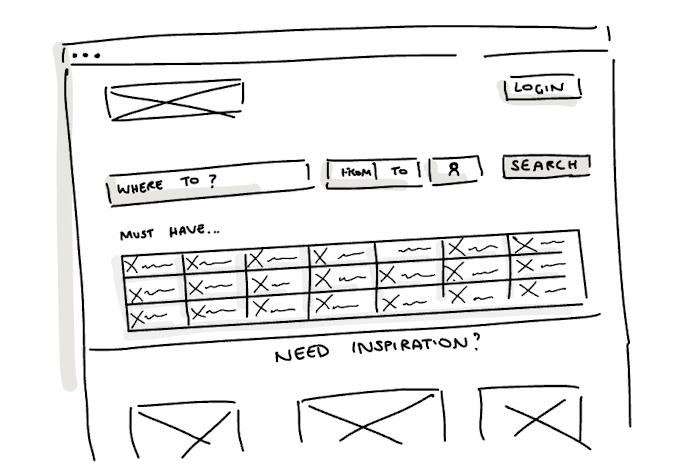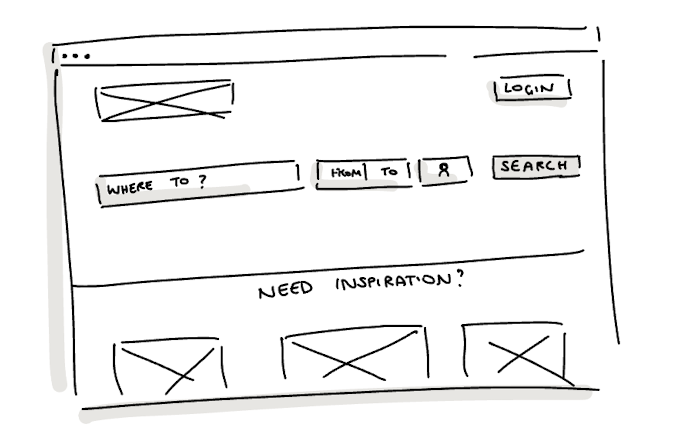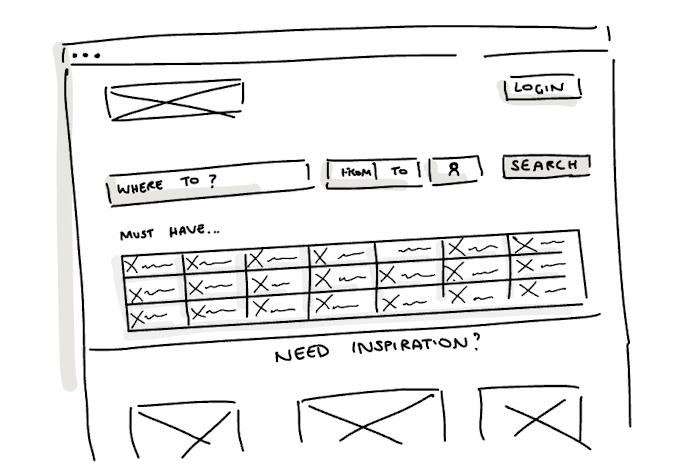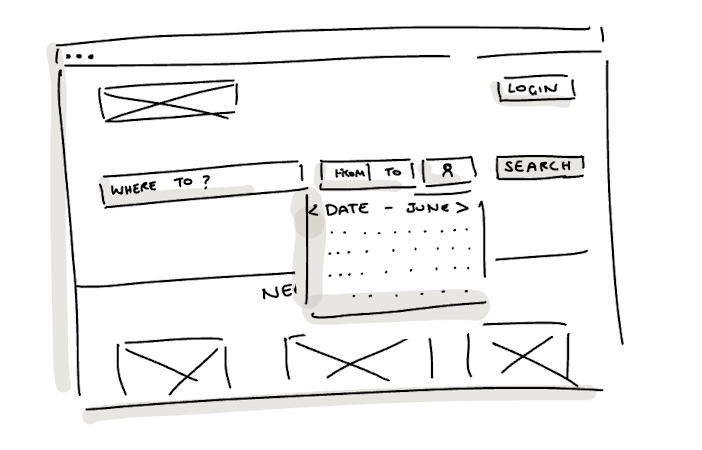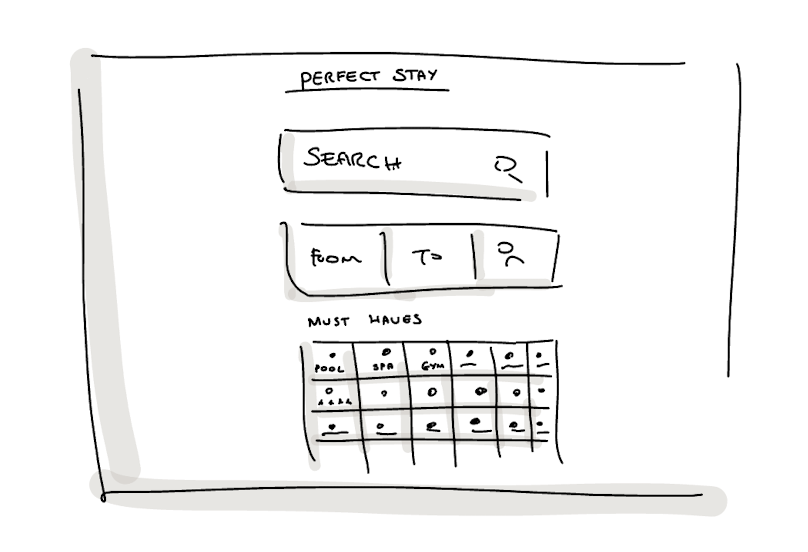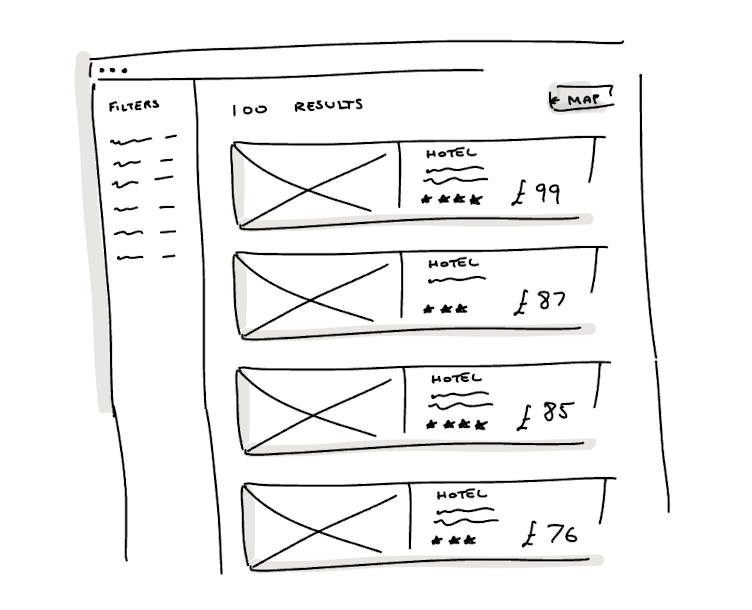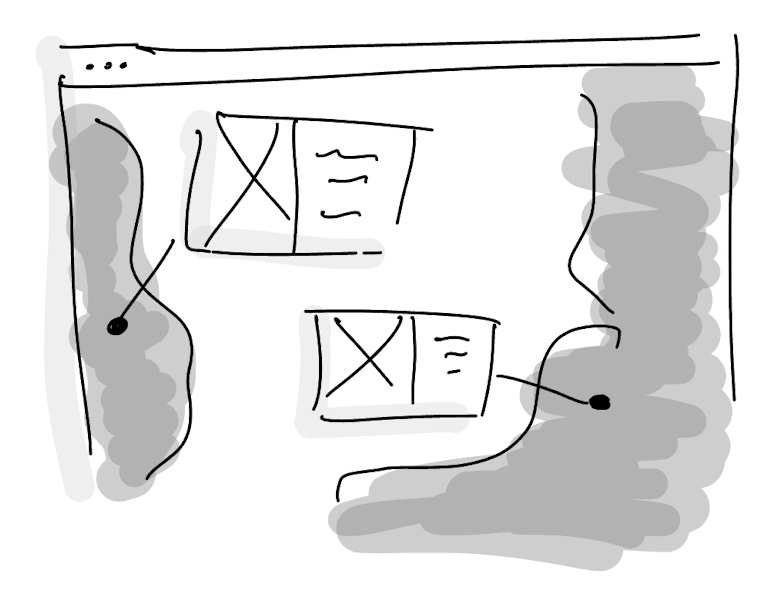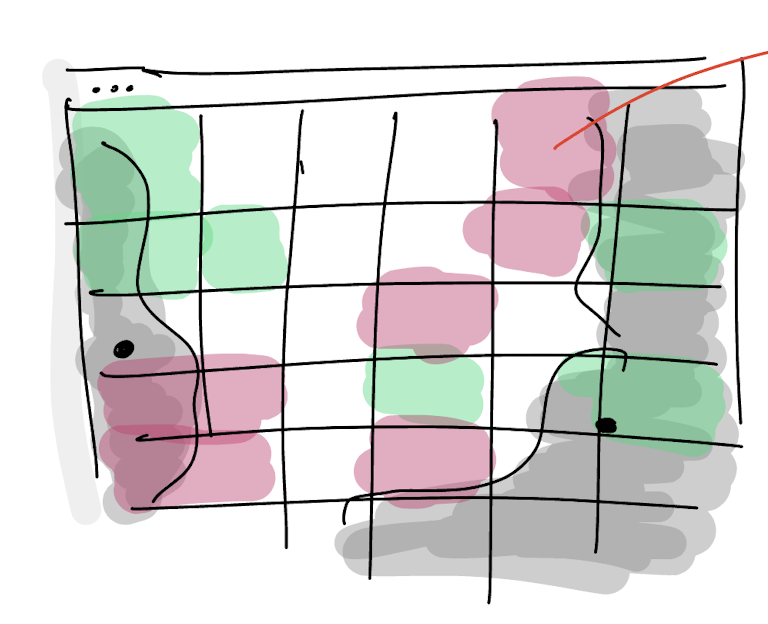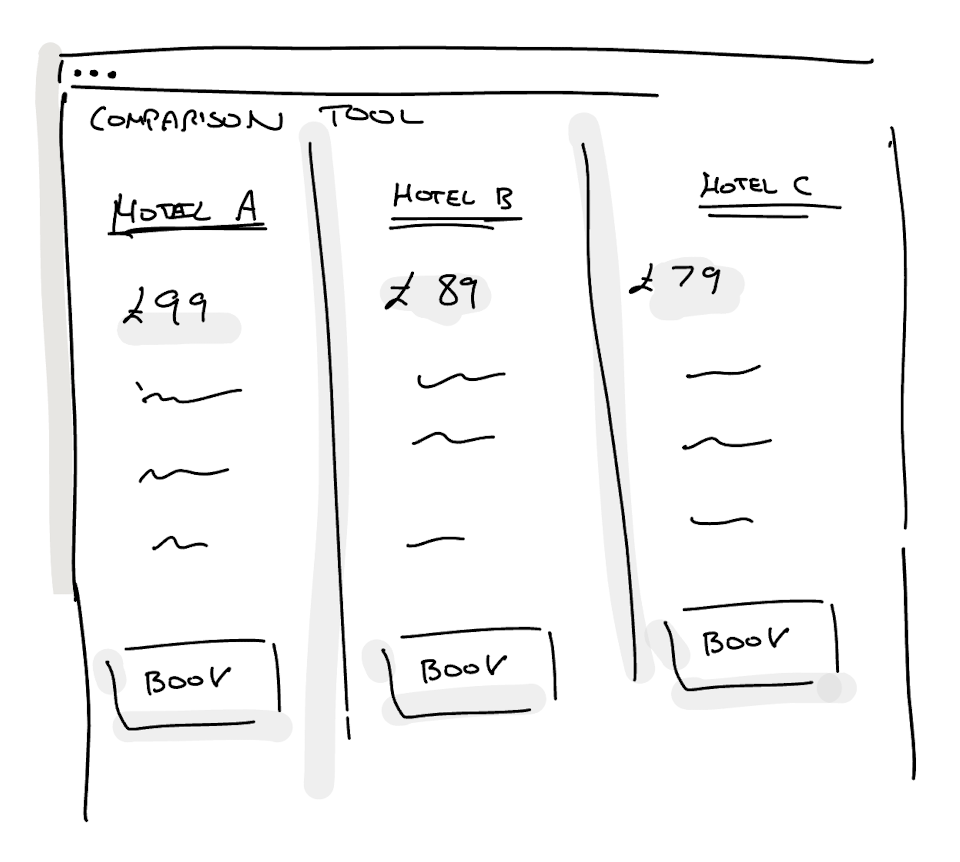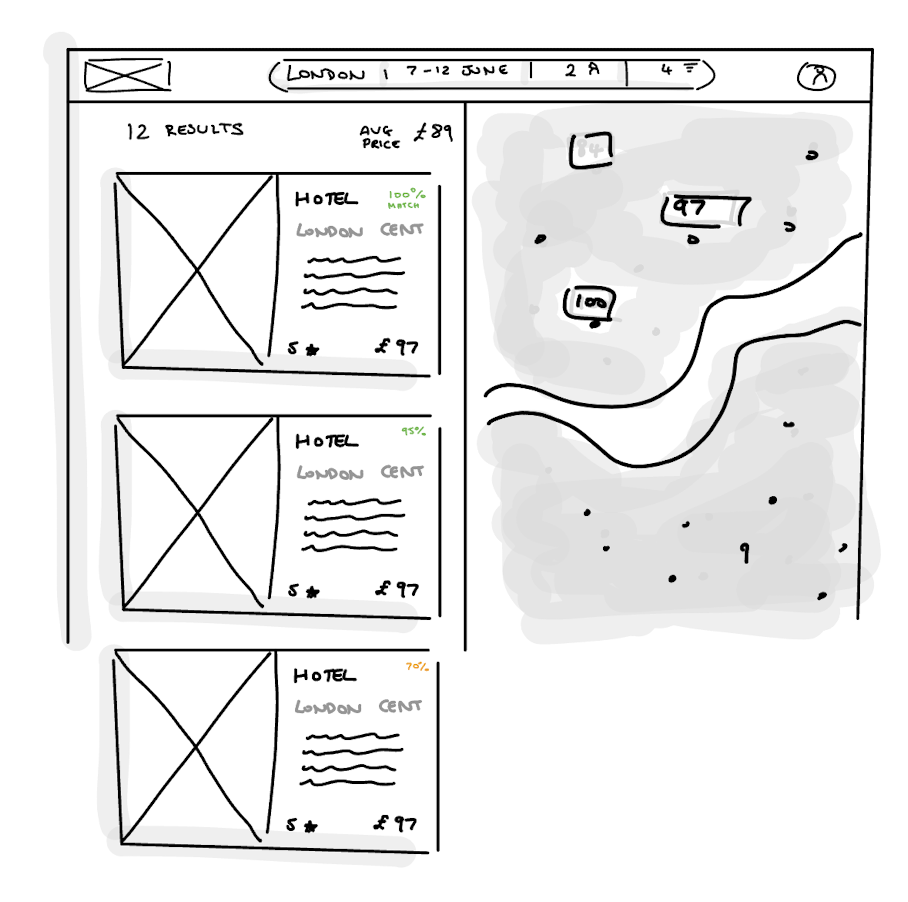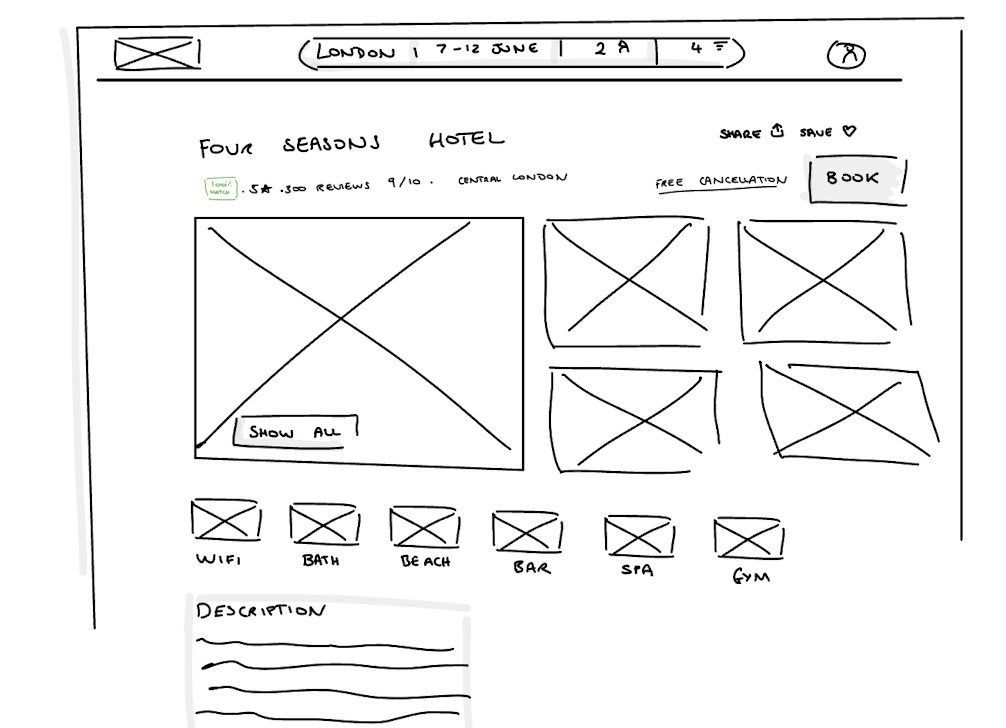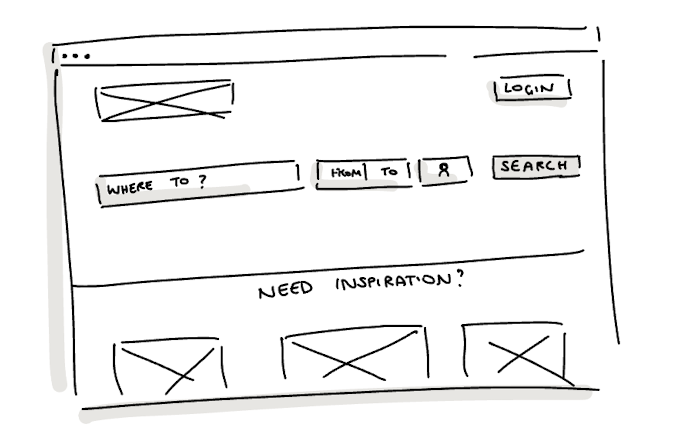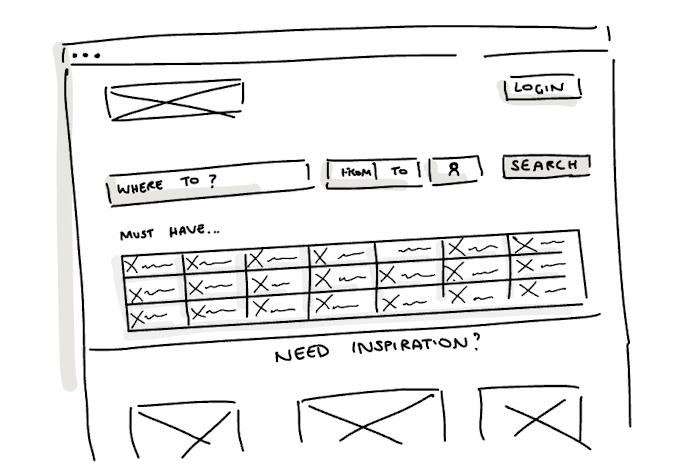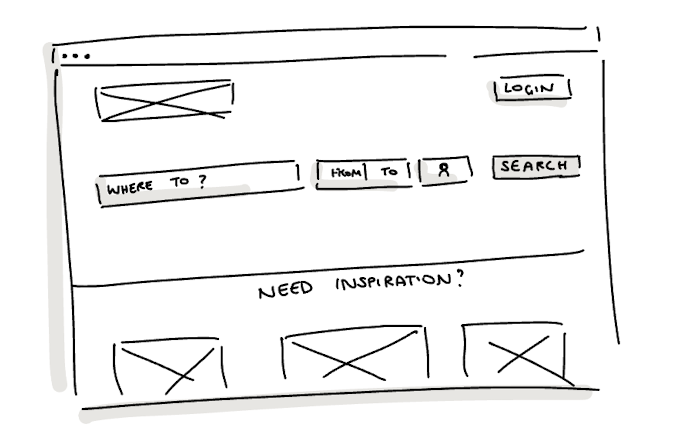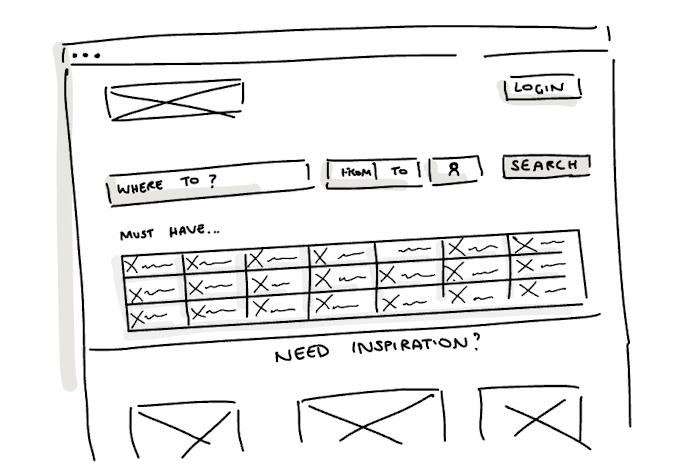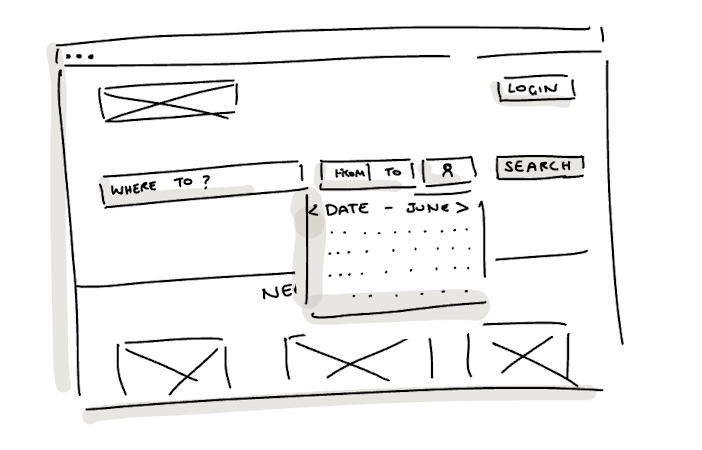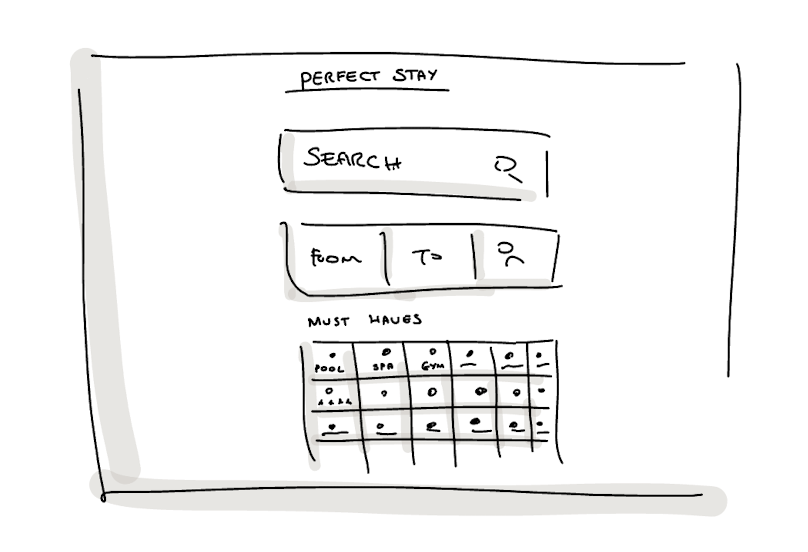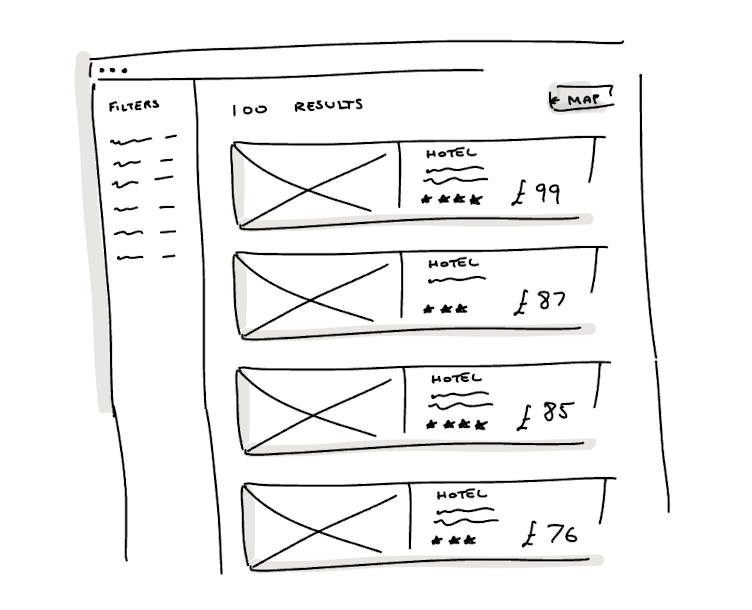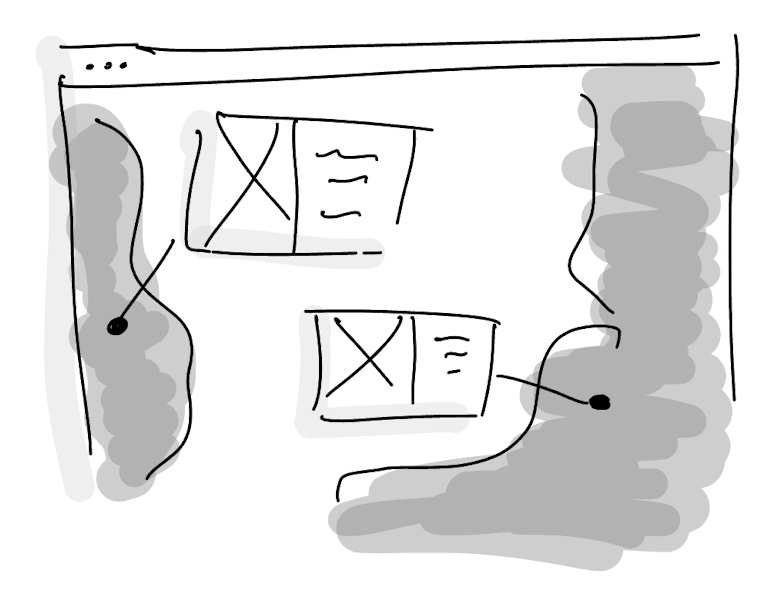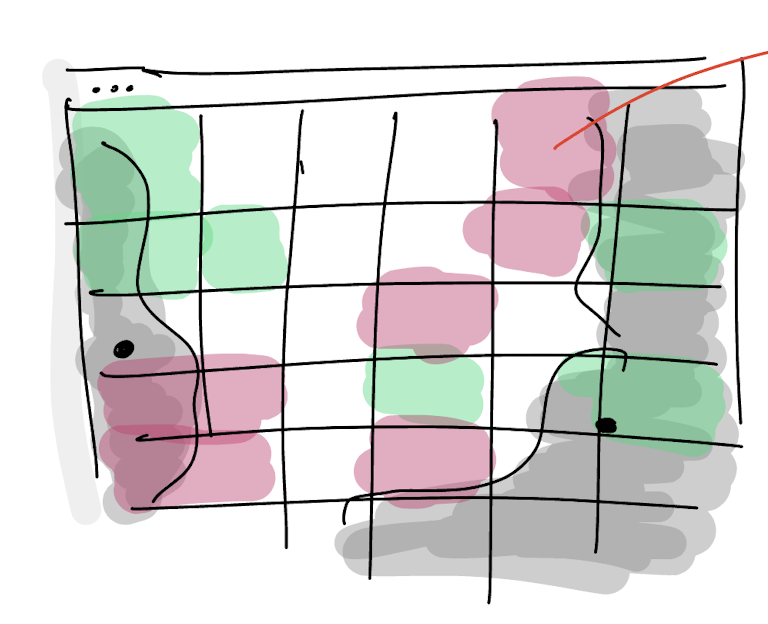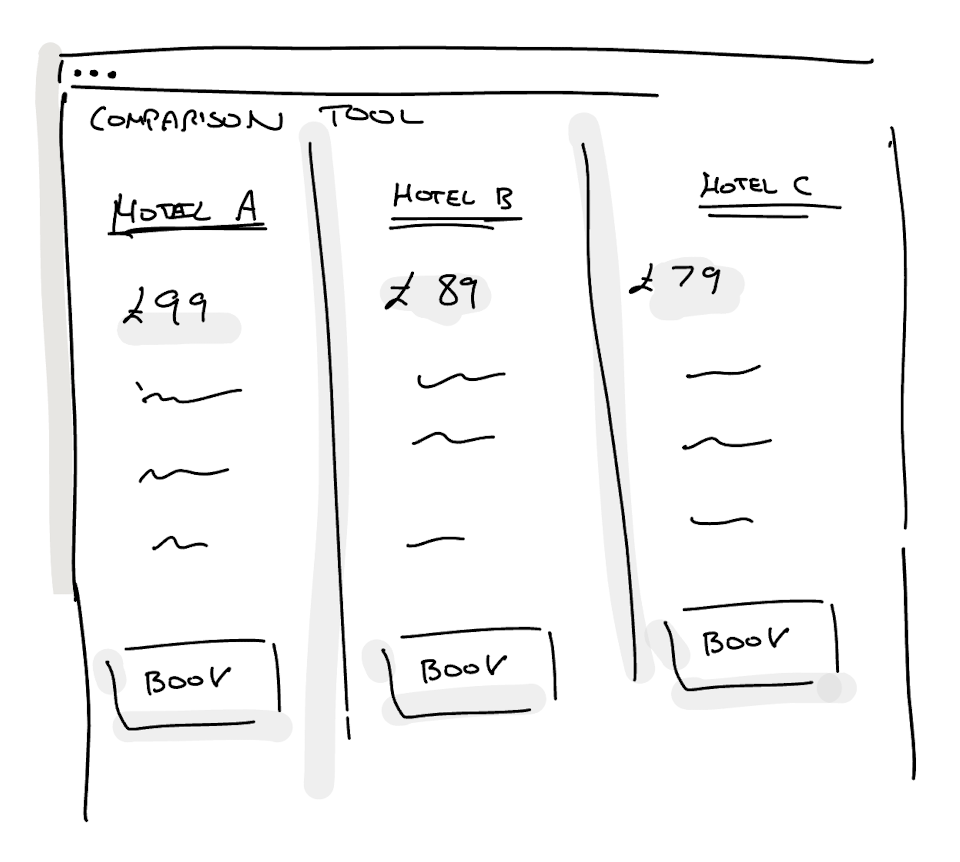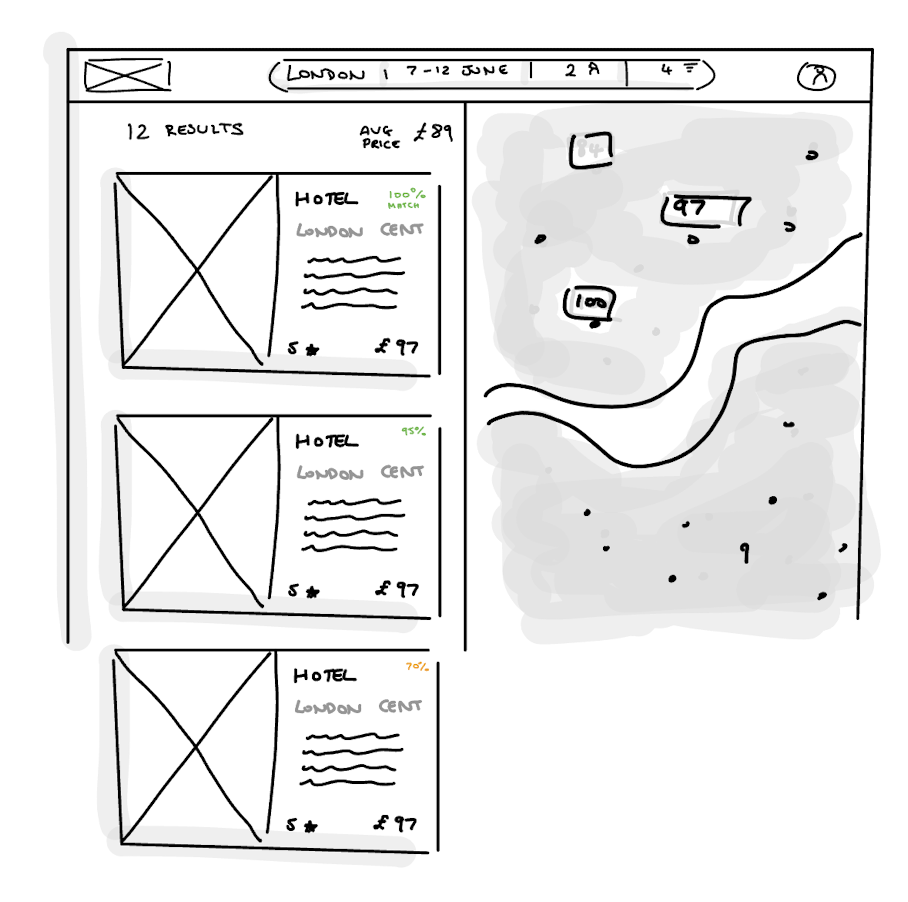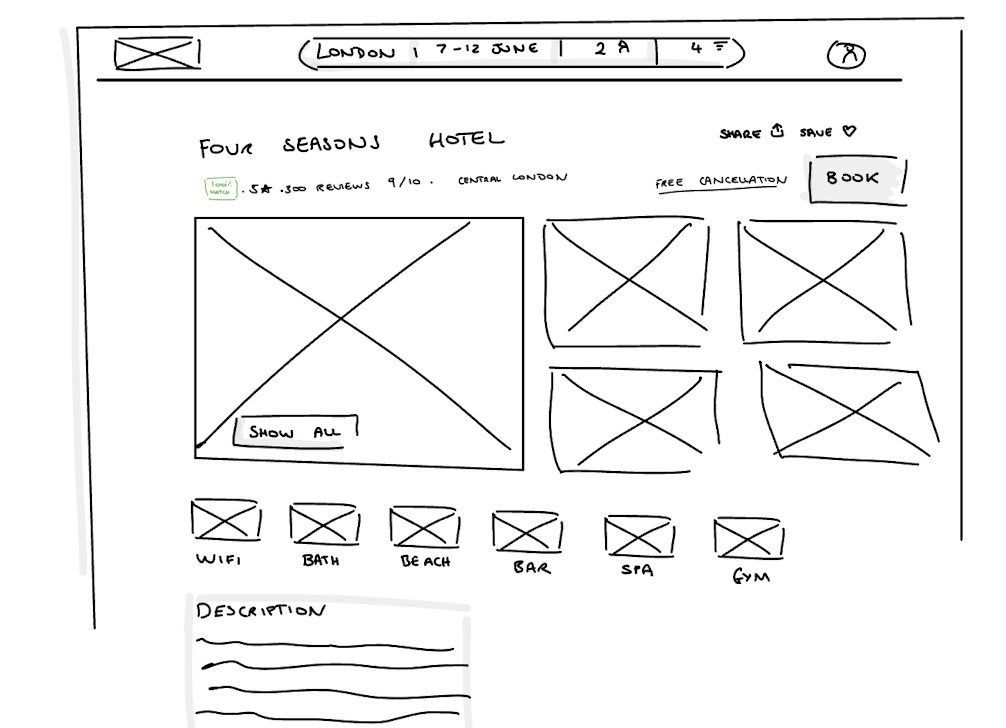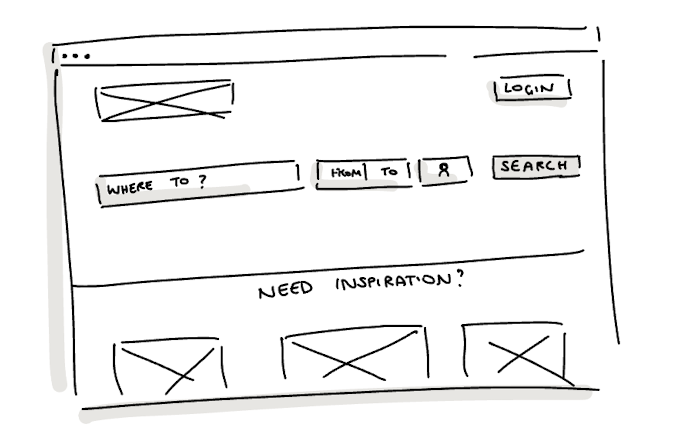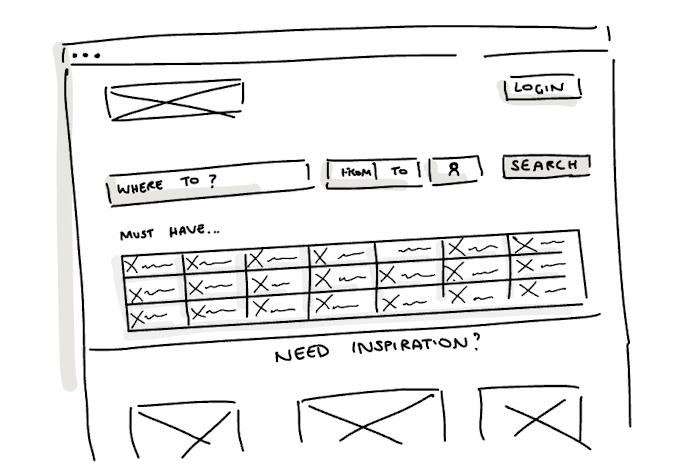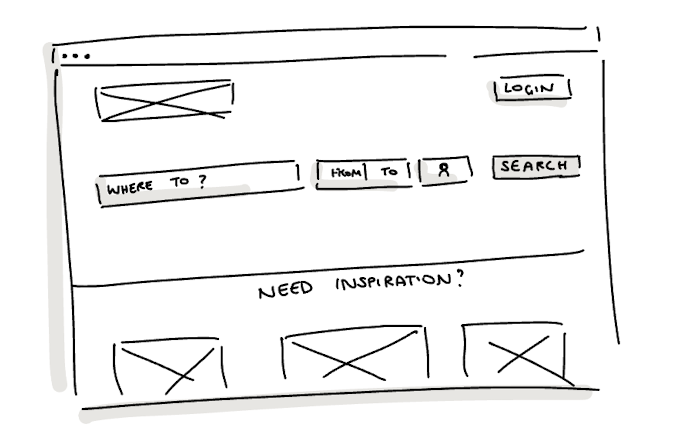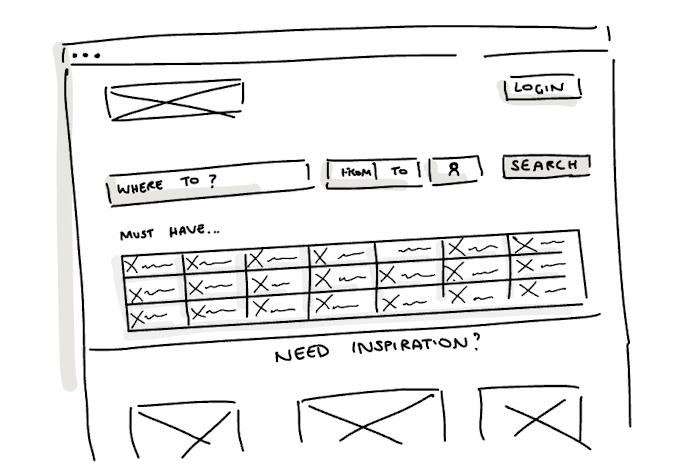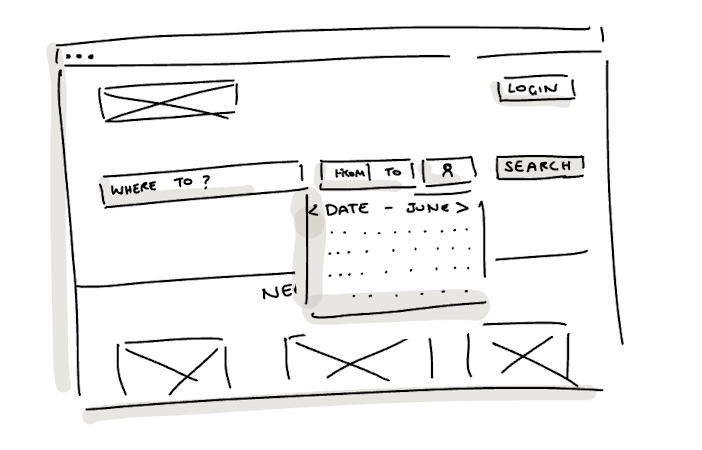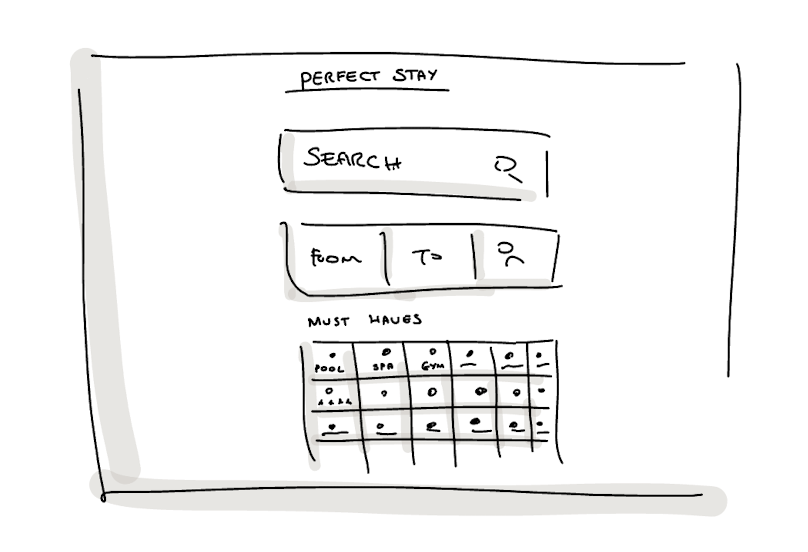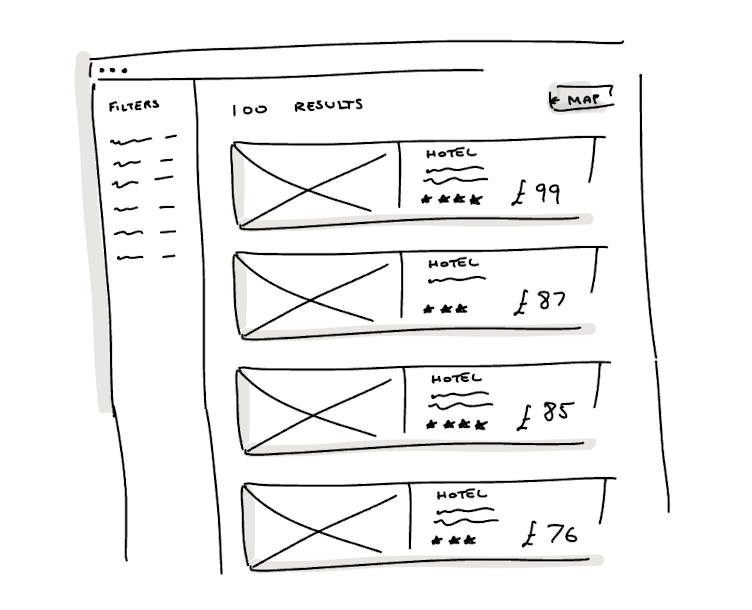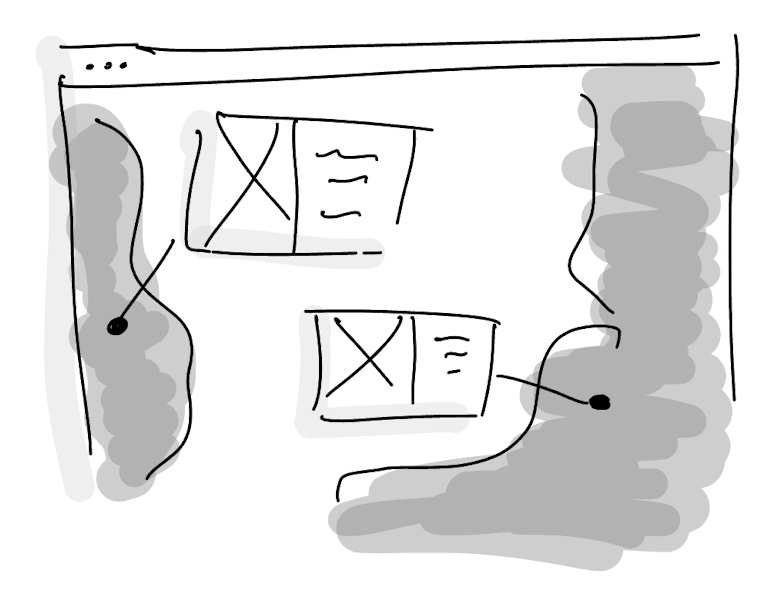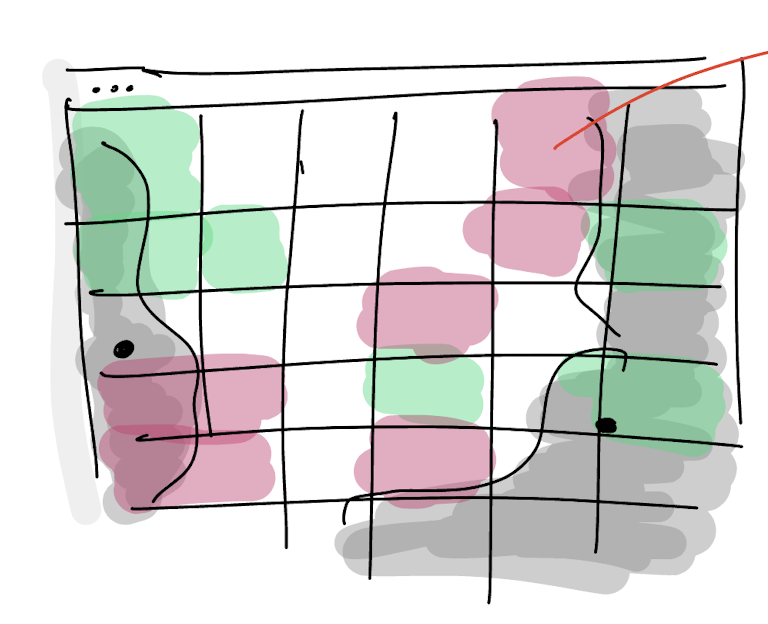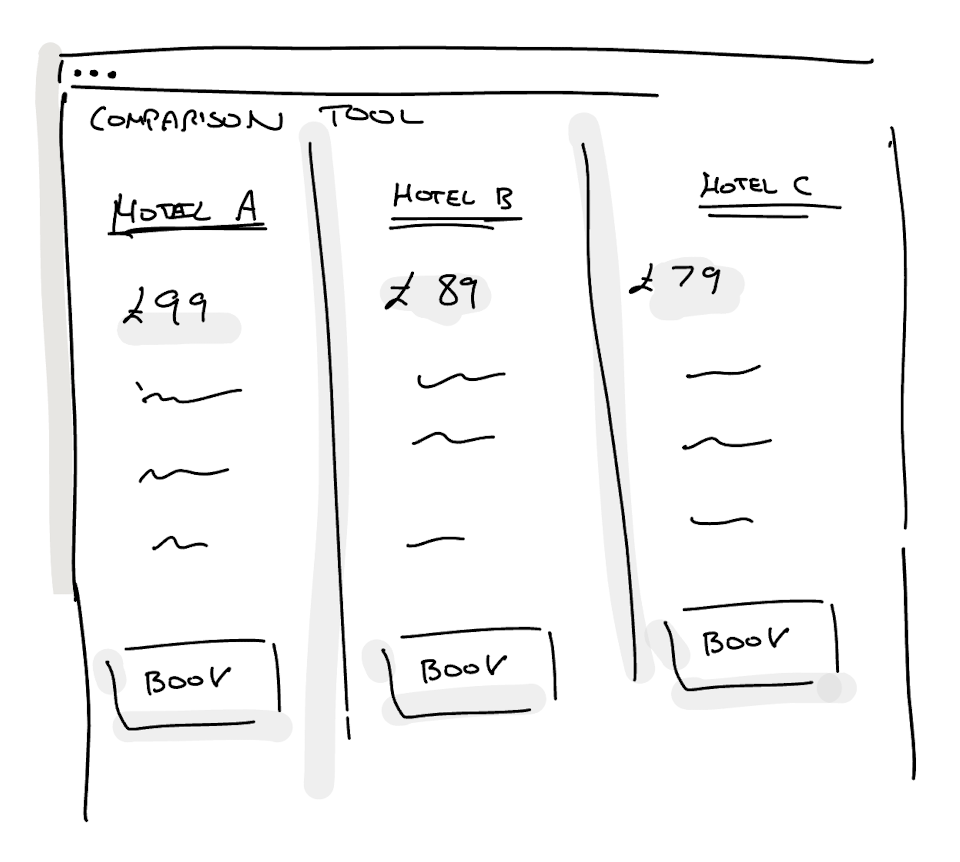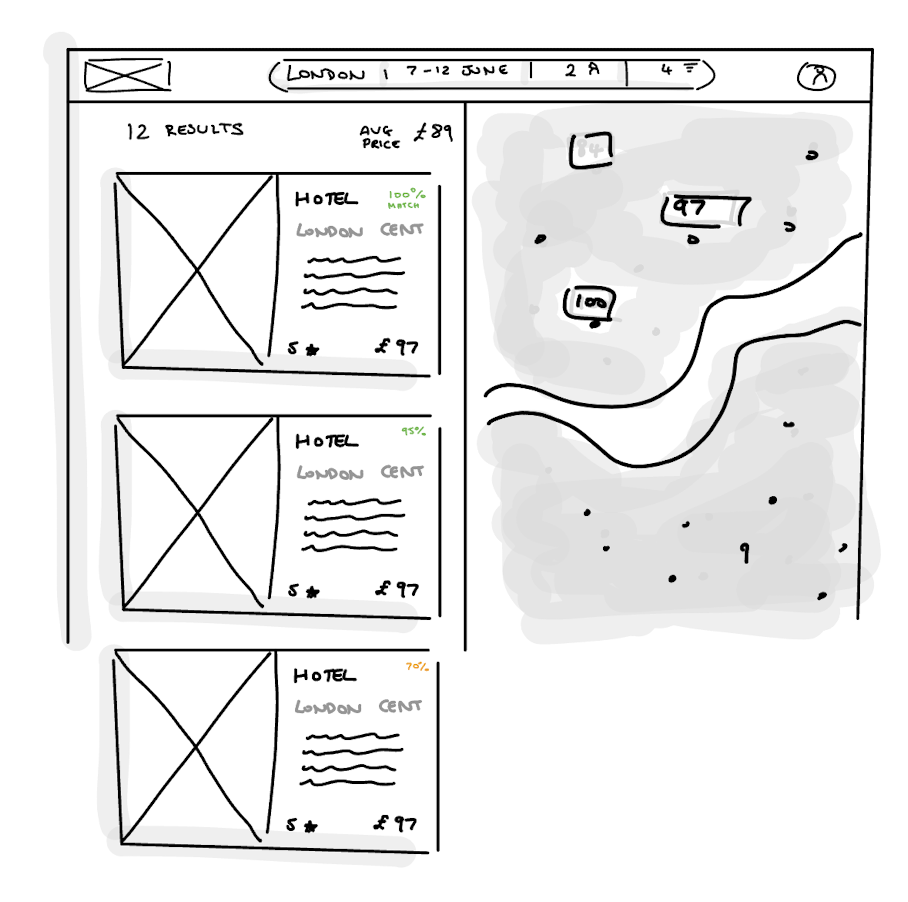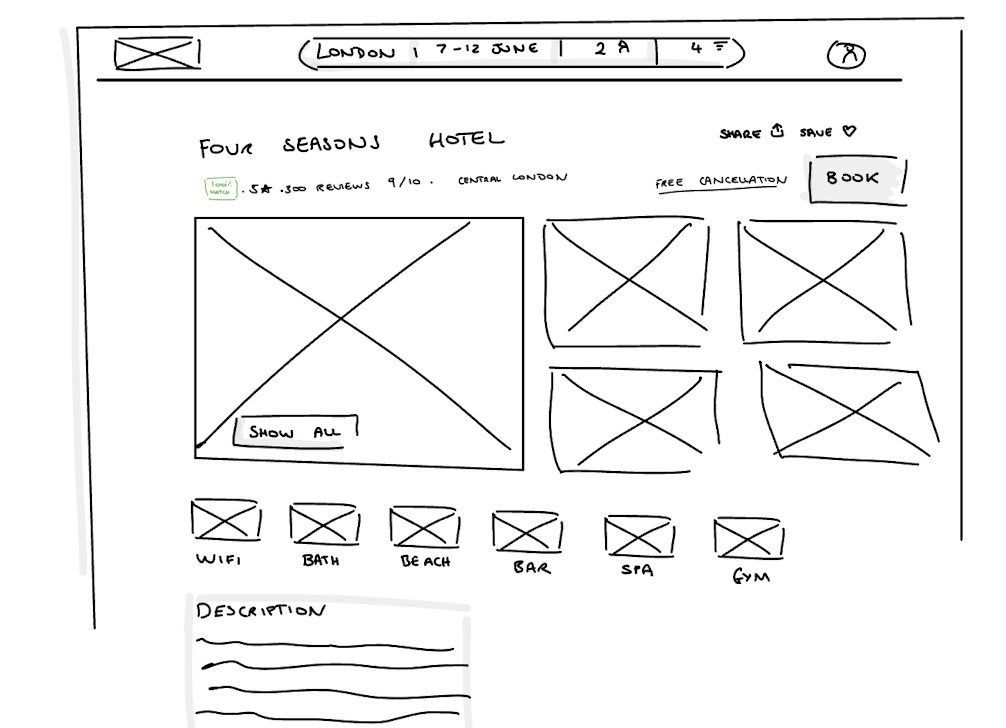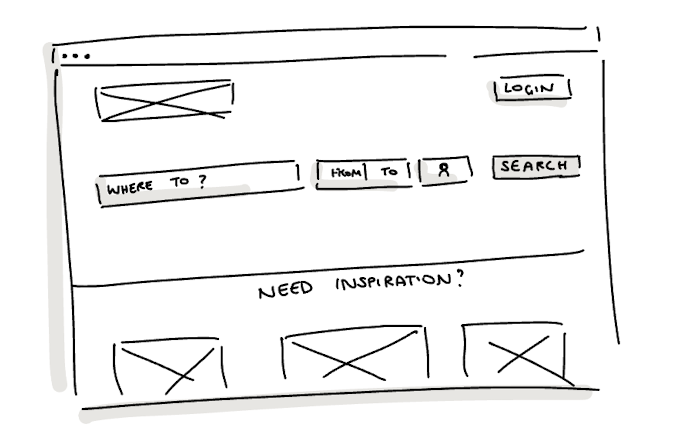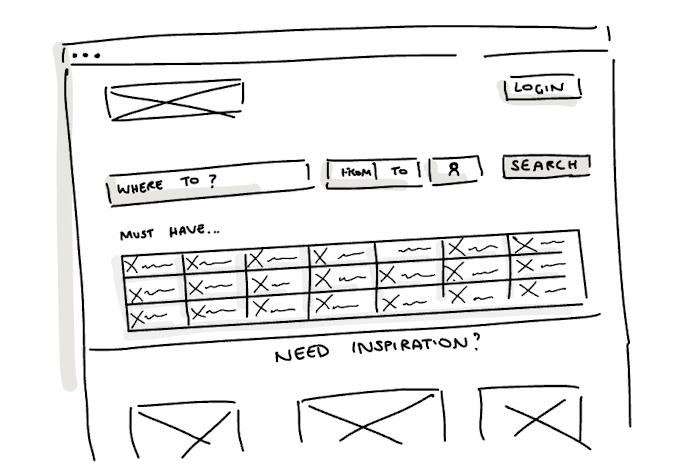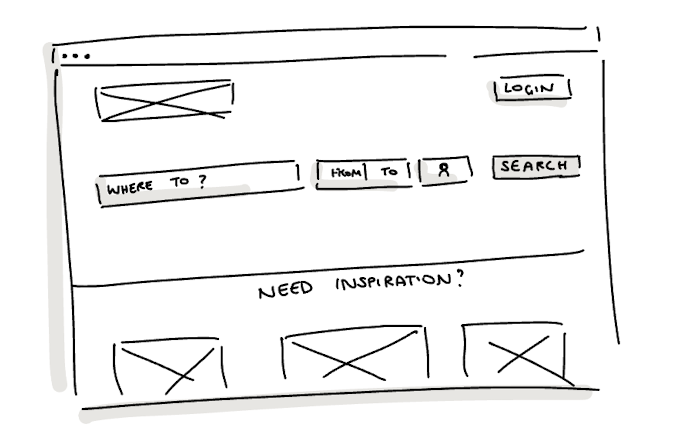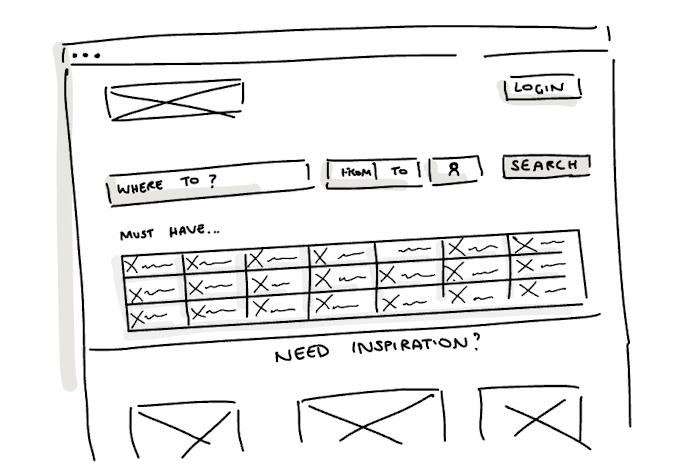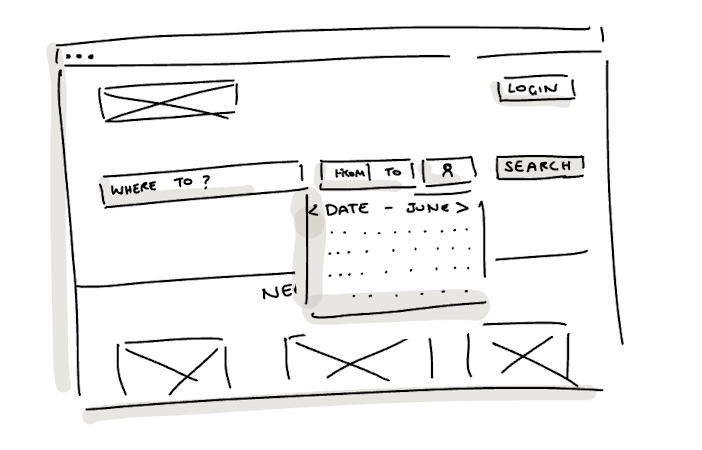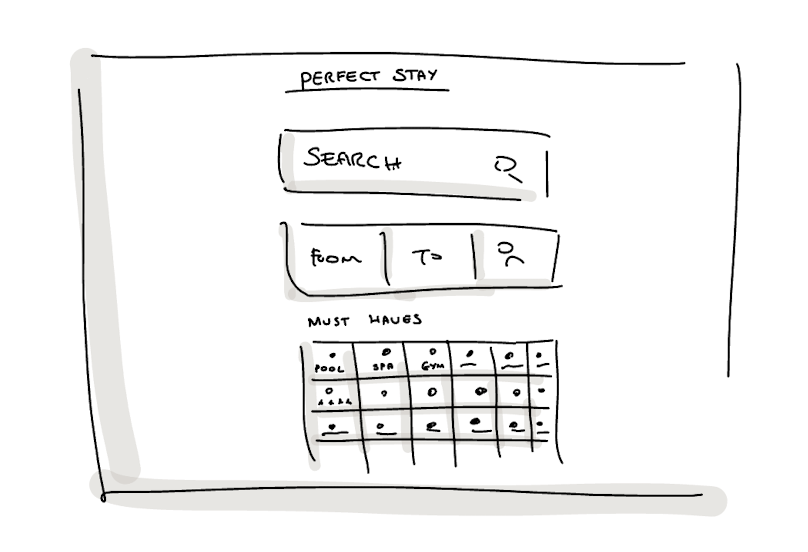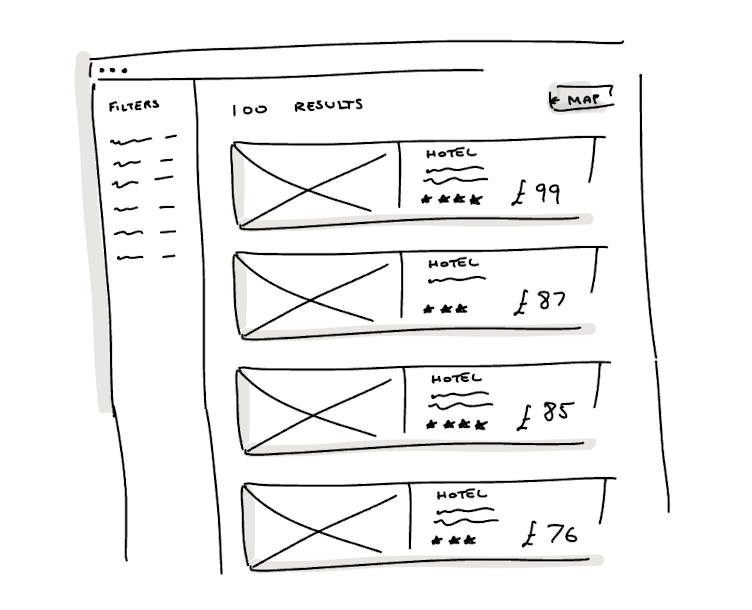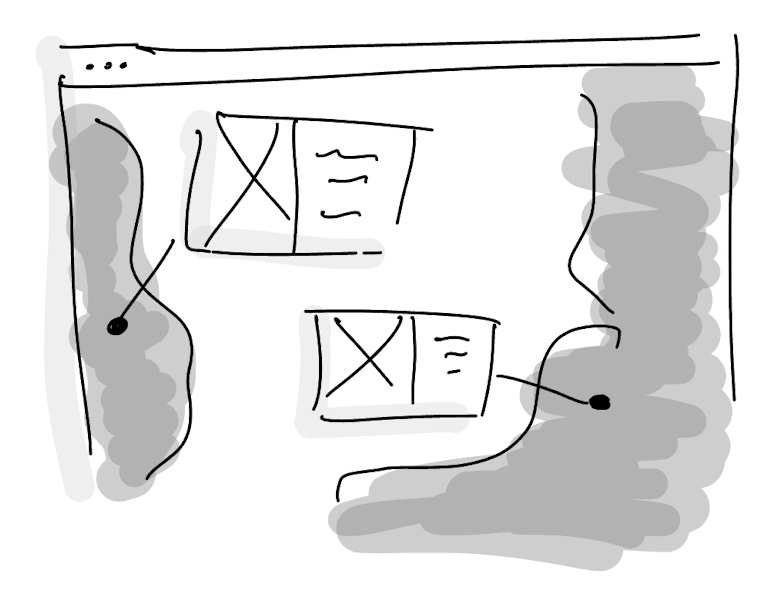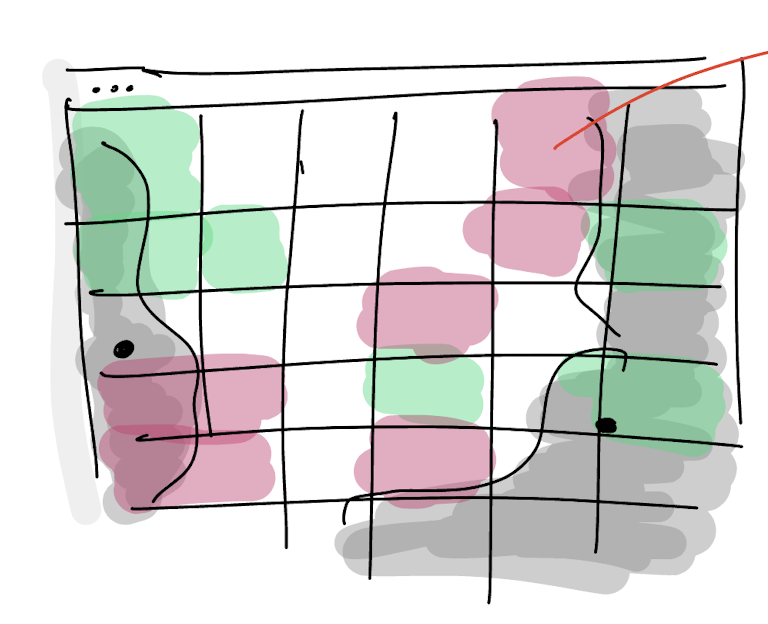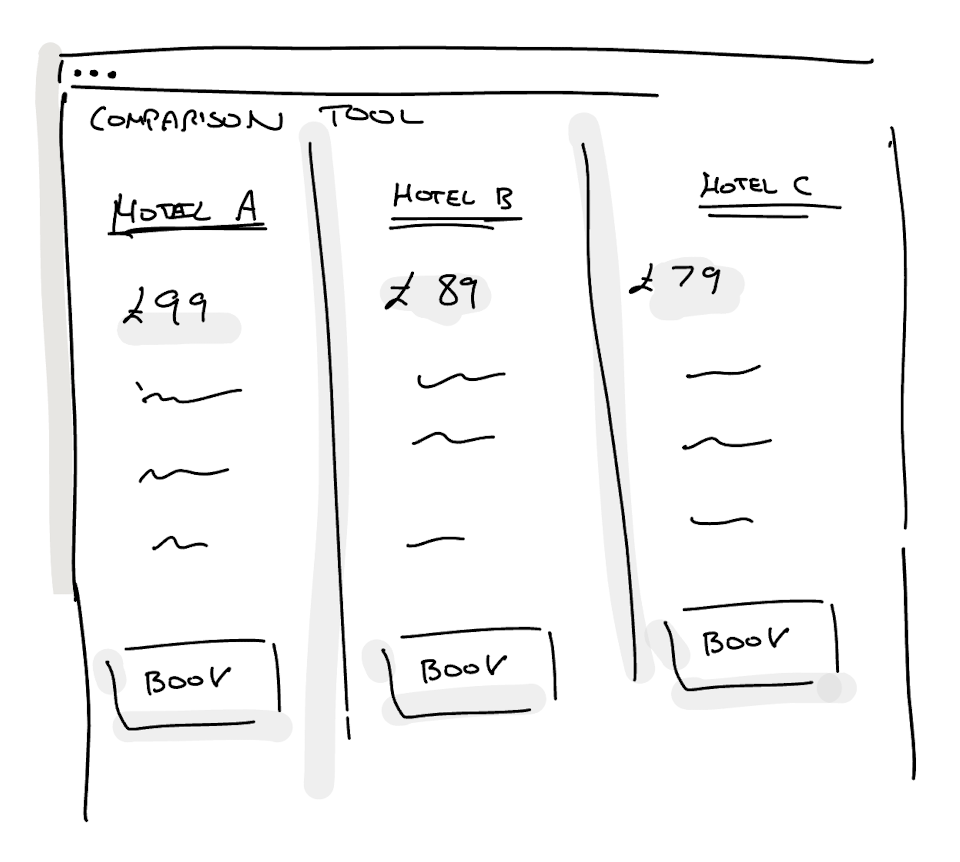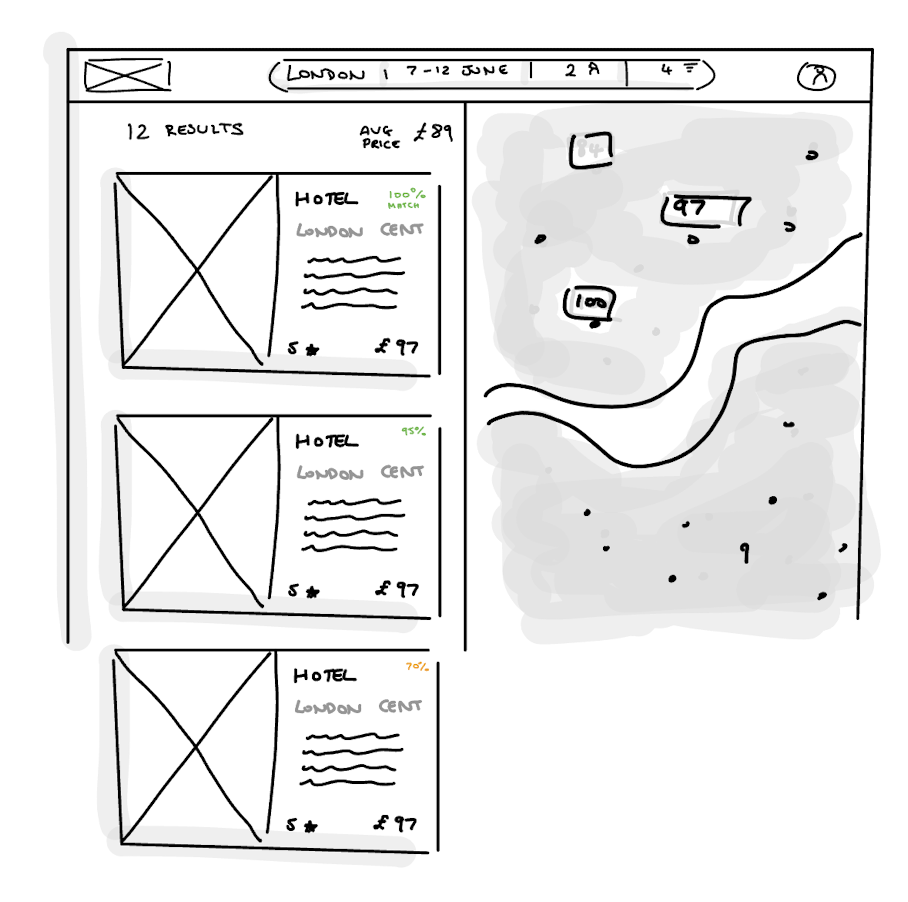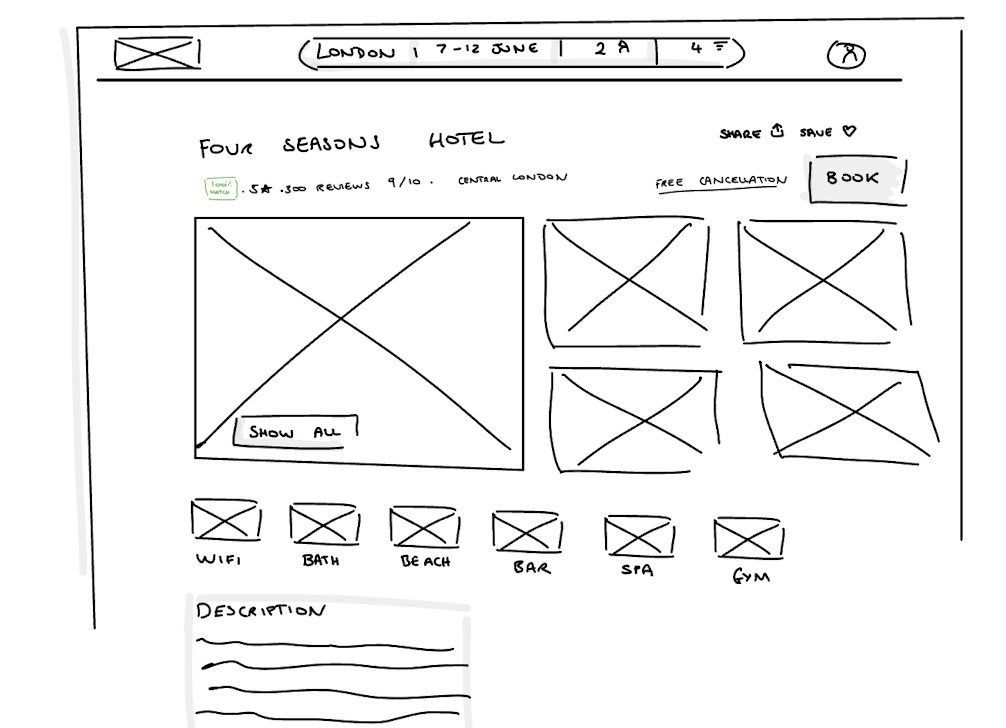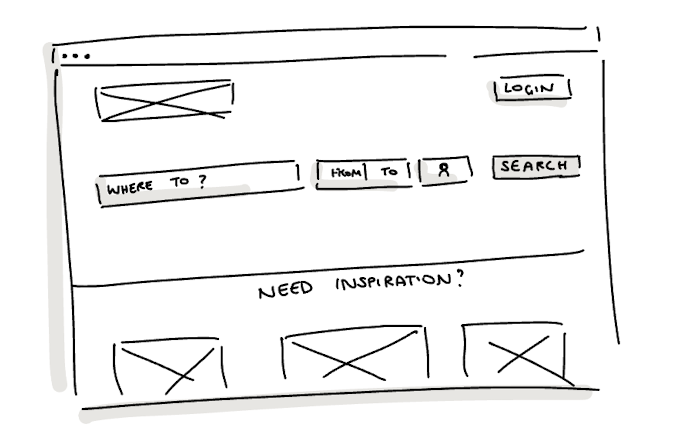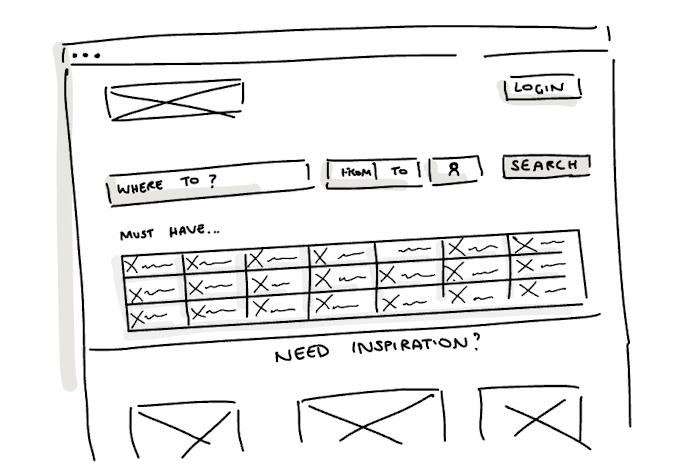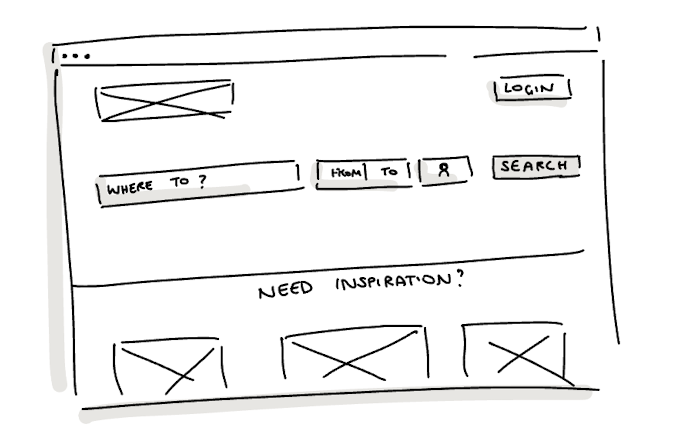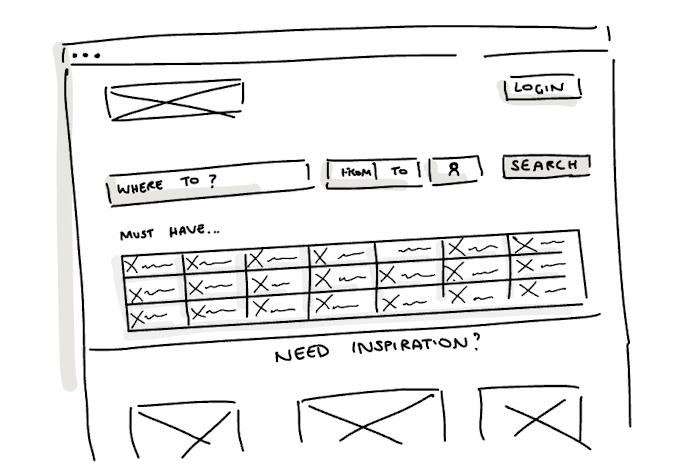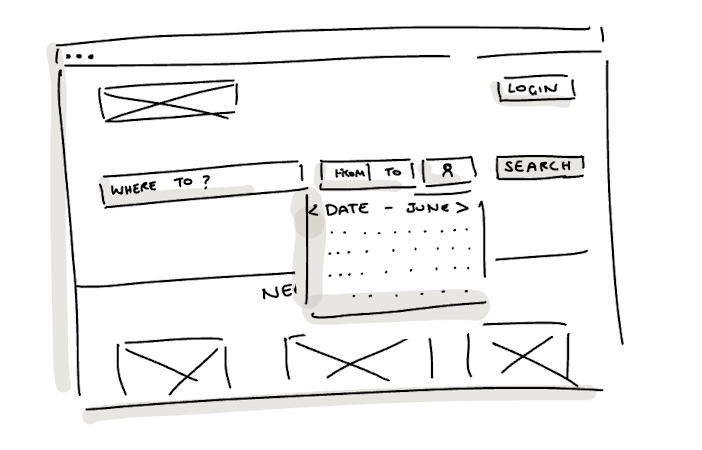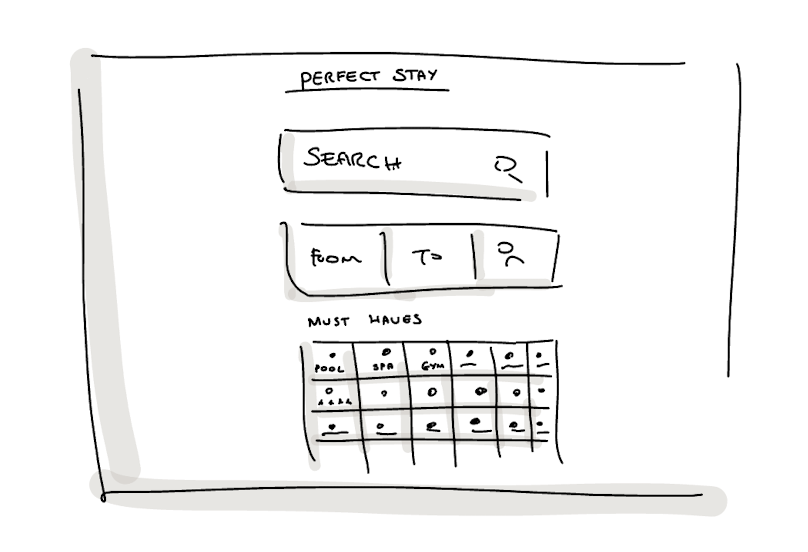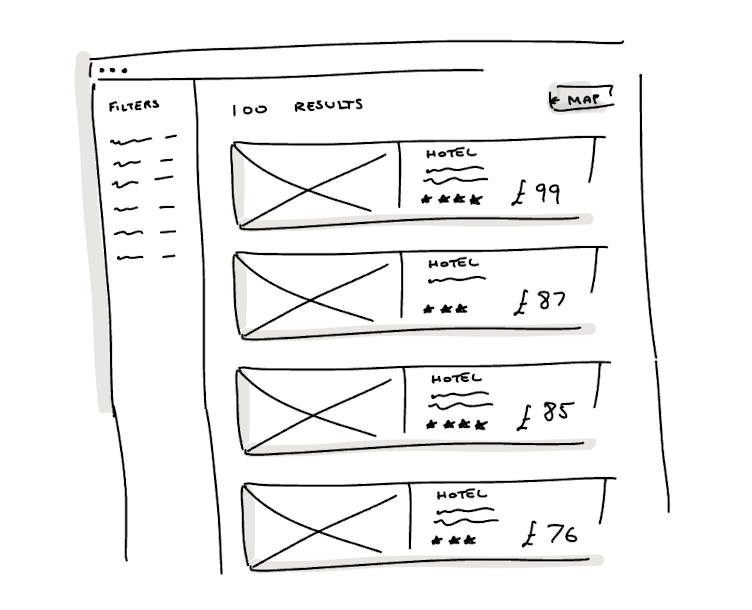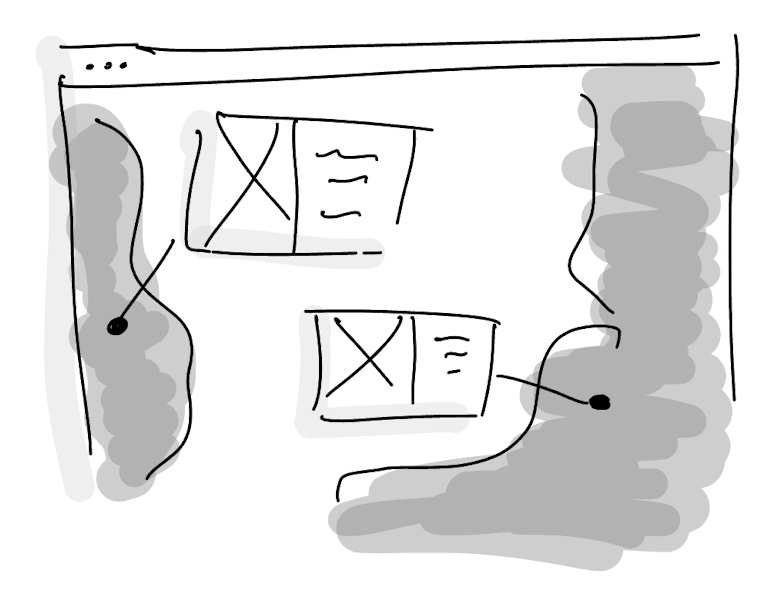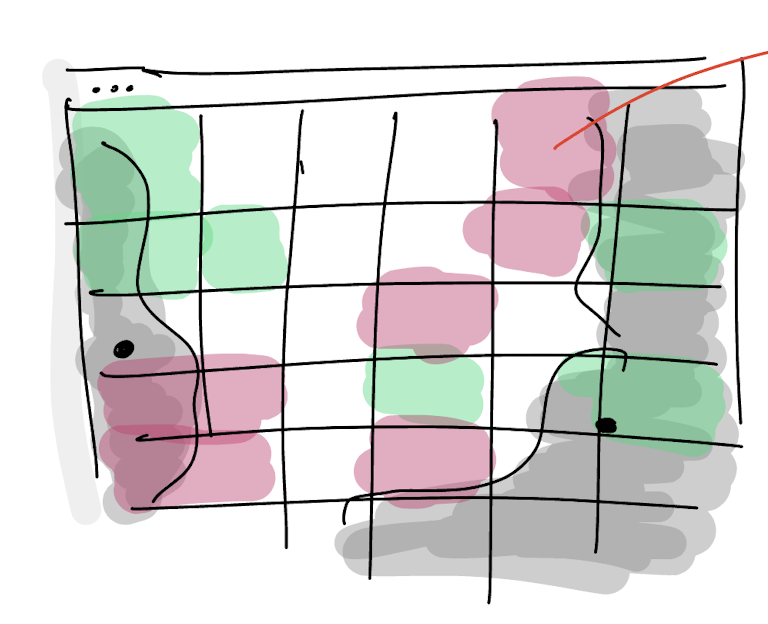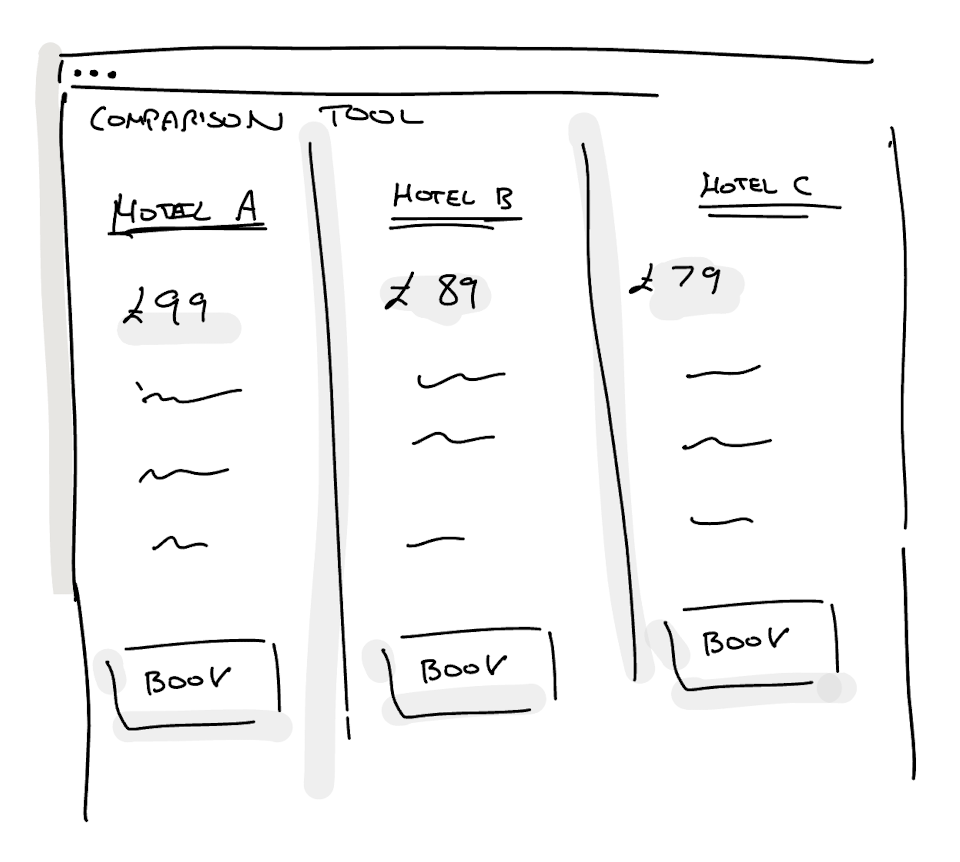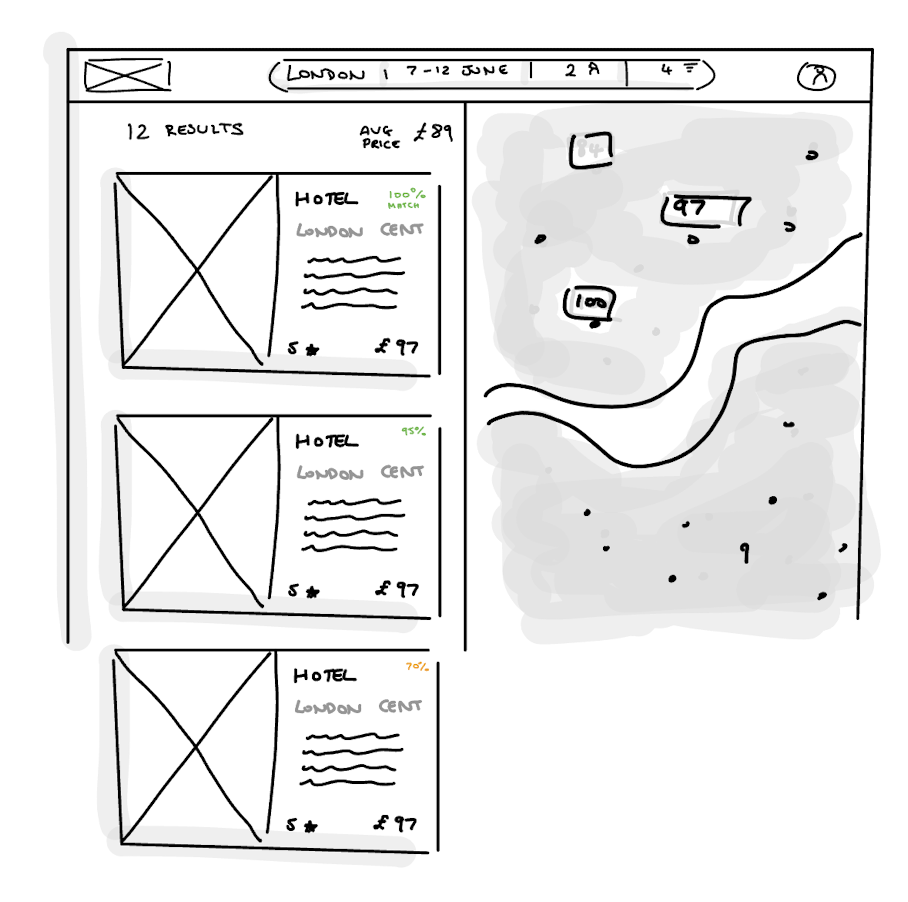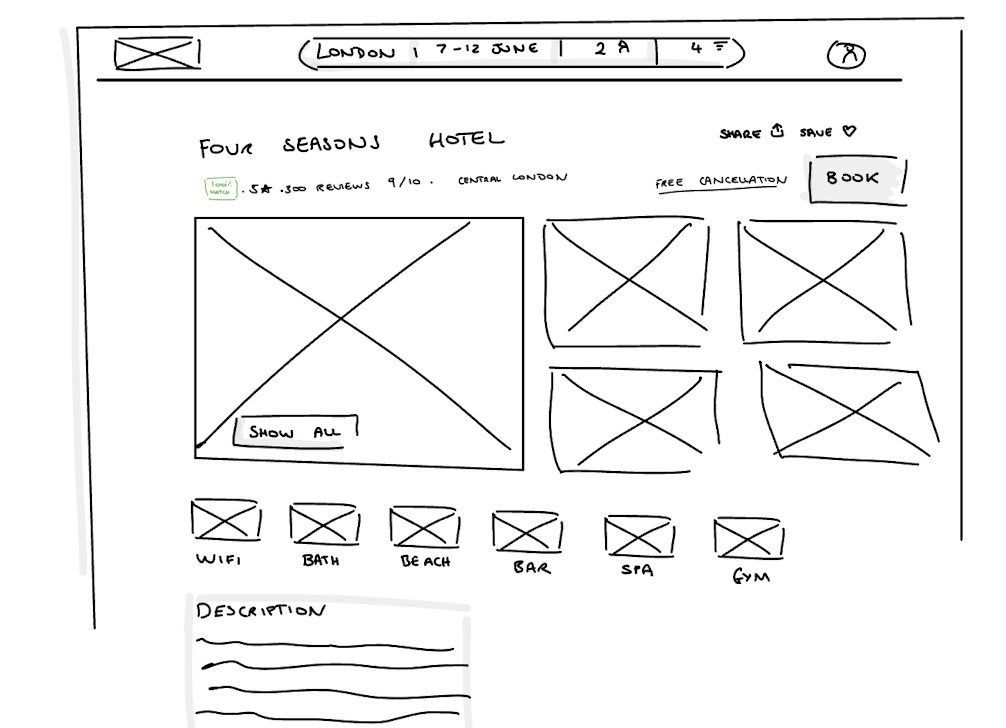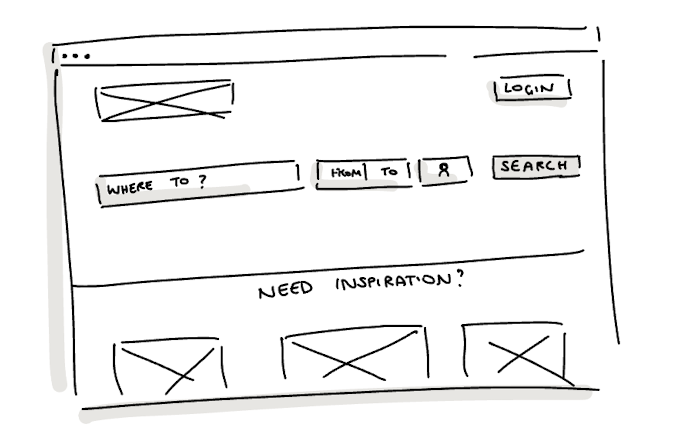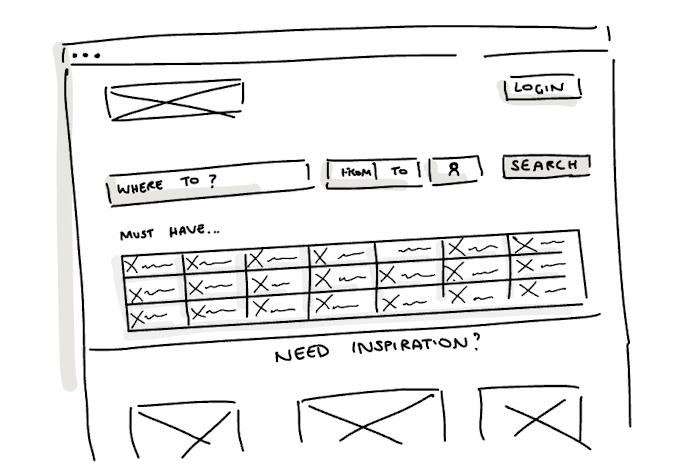 View the prototype in full here
Thank you for reading this case study!